Generative AI development company
Leverage the power of Generative AI (GenAI) in your mobile and web application
Let's work together


Advance your business with Generative AI technology
Generative AI can provide your business with the edge to thrive in the present digital era. As a powerful form of artificial intelligence, it can be used to create unique and personalised experiences for users of digital products. AI unlocks the full potential of businesses willing to make unique features and improve user experiences. At Miquido, by leveraging the power of generative AI technology in our software development services, we help our clients create smarter applications and boost the efficiency of digital product development.
Key advantages of utilising generative AI software in your digital project
Incorporating systems such as Generative AI in mobile and web applications can lead to significant productivity gains, improved decision-making, and enhanced customer experiences. Solutions such as ChatGPT, Text-to-image tools and other AI-based tools with the ability to generate new ideas, designs, content and automate repetitive tasks can quickly help the first businesses to implement such solutions gain a competitive advantage and significantly improve their workflow efficiency.
Create innovative products
Create customised solutions tailored to your end users' specific needs. Use Generative AI technology to generate personalised content, create targeted marketing campaigns, and develop bespoke user experiences in your mobile or web application.
Automate repetitive tasks
Automate and streamline tedious, time-consuming tasks such as data entry, image processing, and text analysis. Incorporate generative AI software to reduce your product's development time and costs significantly.
Improve app personalisation
Increase customer engagement by providing more personalised and engaging experiences. Generative AI can be used to generate content that is tailored to individual users, providing them with a more engaging and rewarding experience.
Increase business productivity
Enhance your company productivity by using the AI software to automate processes and customer service assistance. Save time and resources by streamlining workflows and reducing errors.
Improve software efficiency
Take advantage of the AI algorithms to identify patterns and trends in large data sets. Build your software with AI experts on board and quickly identify and respond to potential opportunities in your market.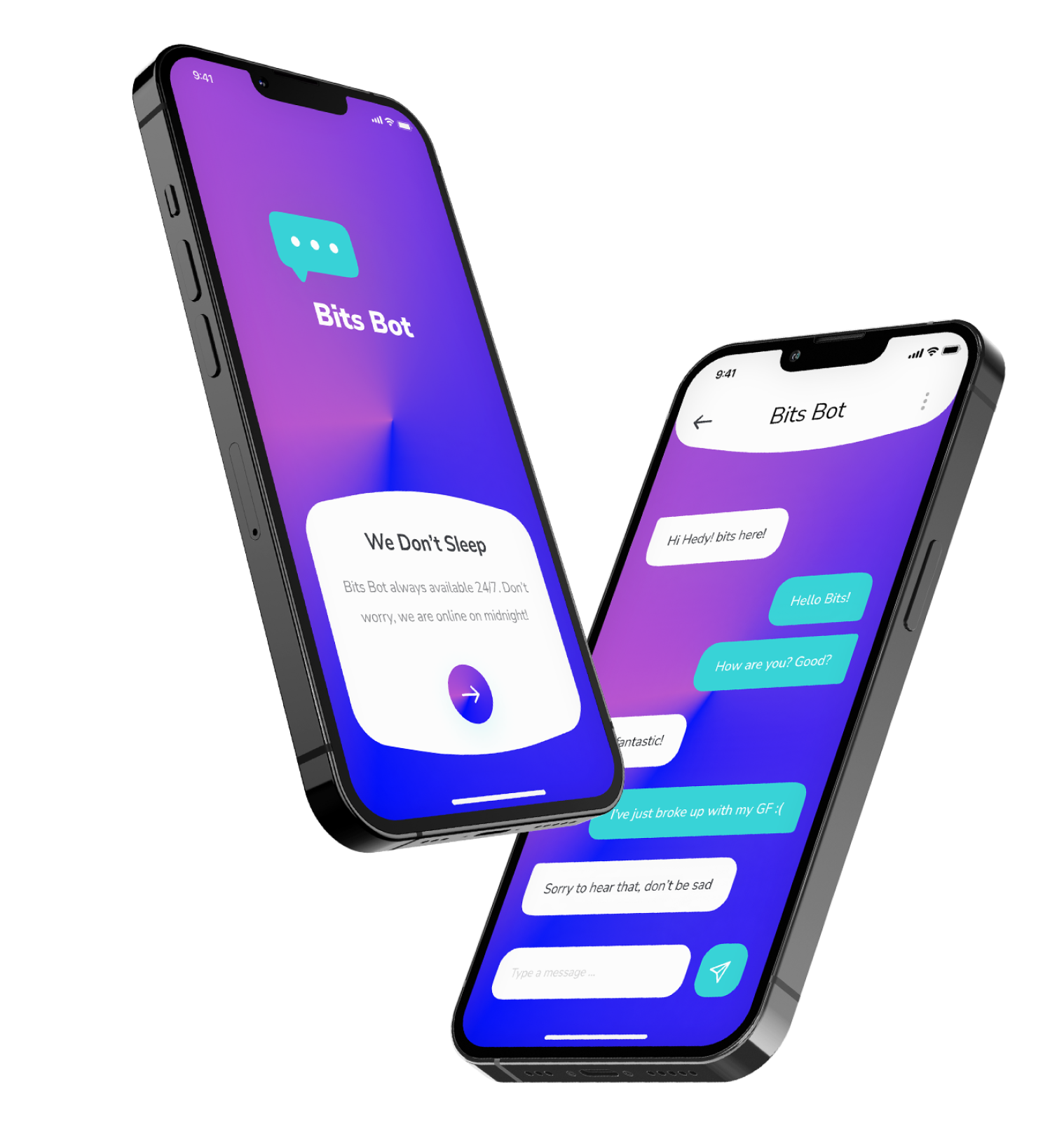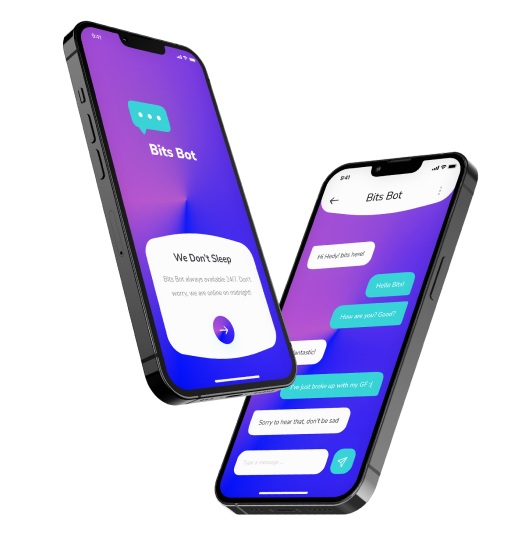 Case Study: AI-powered time-tracking tool for business
Timesheets is an easy-to-use tool developed for collaborative, multitasking teams. It calculates working hours, logs the time spent on each activity or project, and allows you to generate time reports.
The solution is integrated with the most common technologies, including plugins, chatbots, and voice assistants (Alexa, Siri, Google Assistant), among others (Jira). Moreover, Google Dialogflow was used to design and set up the natural language understanding engine.
customers use Quidlo Timesheets
Google Assistant, Siri, Amazon Alexa
Time tracking chatbots from Slack or Google Chat
Generative AI services for disrupting industries
Artificial Intelligence is transforming the way businesses operate across all industries. From corporate giants to fast-growing startups, companies of all sizes are capitalising on AI-based solutions to streamline operations, improve services, and upgrade customer experiences. At Miquido we constantly explore how different industries can benefit from ChatGPT, and other Generative AI tools and incorporate their best use cases into leading digital products.
Chat GPT-4 integrations
A game-changer for businesses that want to improve customer service, drive engagement and achieve higher conversion rates. Include chatbots for personalised customer support. Automate content generation. Enhance accessibility or incorporate advanced search capabilities in the app.
Generative AI integrations
Create unique and personalised content at scale, leading to increased productivity, cost savings, and improved customer satisfaction. Practical use cases of GenAI integrations for your business may include personalized product recommendations, automated social media content creation, and predictive sales forecasting analytics.
AI Consulting
Our AI Consulting services can help your business identify opportunities for AI integration, customised AI solutions development, and existing AI systems optimisation. With the expertise of our consultants, our clients improve their operational efficiency and create digital products that are meant to outperform.
GenAI software for entertainment
Boost your mobile app's user engagement by integrating generative AI. Meet the highest amusement expectations by adding personalised content recommendations, allowing users to generate new music and art, and enhancing special effects in your digital product's features.
FinTech backed up with GenAI technology
Ensure advanced banking and financial app security by improving fraud detection, incorporating credit scoring and investment analysis, as well as generating financial reports and automating customer support. All of that with a boost of the power of AI technology.
Education products boosted by automation
Become the industry leader by providing users with digital products tailored to their needs. Establish a high usability for of your app by providing personalised learning experiences, fast new educational content generation and more accurate student performance assessment.
Healthcare software development with generative AI
Provide a secure and fully discrete environment for your patients with the help of generative AI. Incorporating advanced technology in your software can help diagnose diseases more accurately and design personalised treatment plans even for demanding cases.
AI-improved conversion in eCommerce
Leverage the power of generative artificial intelligence to improve user experience in your online store remarkably. Strengthen your brand-building efforts by providing your users with personalised product recommendations, customer support automation and a smooth buying journey.
The highest-ranked customer service
Take advantage of the generative AI technology to provide a high level of customer support. A always be there for your clients with the help of chatbots and voice assistants. Boost your software performance with automatic responses to customer inquiries and customer feedback analysis.
What does it mean to outsource to Miquido as a generative AI company?
At Miquido, we are dedicated to helping our clients get the most out of AI-based solutions. Our software development services with generative AI are designed to help businesses use the latest technology to create a competitive advantage. We believe that GenAI can create a truly unique and personalised client experience, resulting in increased customer loyalty and improved customer retention rates.
Expertise in generative AI development
With our extensive experience and knowledge in AI-based solutions, we can help your business implement it in a way that aligns with its unique needs and goals. Our team of skilled developers, data scientists and UX designers can develop cutting-edge solutions tailored to your industry trends, customer expectations and your specific requirements.
The innovation-driven expert team onboard
As a software development company, we are dedicated to staying at the forefront of technological innovation. We constantly explore new ways to use the potential of AI to help our clients achieve their business goals. By partnering with us, you access the latest advancements straight from Generative AI and stay ahead of the competition while delivering exceptional value to your customers.
"By leveraging generative AI, enterprises and startups can gain a competitive edge by automating operational workflows and improving software solutions. This innovative technology can help businesses develop more sophisticated and user-centred mobile and web applications, providing greater customer value. Moreover, generative AI not only allows businesses to extract valuable insights from vast amounts of data for informed decision-making but also assists in building interactive knowledge bases, enhancing organisational learning and collaboration. Ultimately, genAI can help businesses increase productivity, reduce costs, and drive growth."
Jerzy Biernacki – Generative AI expert,
Chief AI Officer at Miquido
Get to know our work process
1

Scoping & estimation

2

Workshops & preparation

3

Design & development

4

Product release

5

Ongoing support
Scoping & estimation
First of all, we'd like to learn about your product idea and identify the scope of your project. For that, we gather all the crucial info about your business goals and expectations. We discuss the potential features, tech solutions and time required to deliver them. By the end of this stage, we should be able to provide you with a general development schedule and an estimated project price.
Workshops & preparation
To make sure that your custom solution becomes a success, we put together a series of personalised workshops tailored to your needs. Sample workshops can focus on Data, Product design, or Strategy – you make the final call. After we've answered each other's questions and reached a common vision, we prepare the wireframes and the first design drafts, development requirements, as well as all the basic documentation of the project.
Design & development
This is when your idea truly comes to life! We finalise the UX/UI designs and begin the development of your web or mobile application. Keep in mind, that every project is unique so there's no one-size-fits-all way to tell how long it's going to take, but as a rule it takes us up to 3 months to create a fully-functional minimum viable product – your MVP. That is the version of your solution ready to be released to the market.
Product release
Your app is ready to be released to the market! After the development is complete, the MVP is tested, and every stakeholder is satisfied, we take care of the deployment and release. As time is of the essence during this phase, we make sure everything goes according to schedule and the entire process is as seamless as it gets.
Ongoing support
Your custom digital product is released, but our work doesn't necessarily end here. We pride ourselves in building long-term relationships with our customers; if you'd like to upgrade your product with some additional features over time, if there is a particular enhancement that you'd like to try out, or if you simply want us to take care of maintenance and support, we're always happy to help! In case you choose to let your in-house team to take over the project, we'll ensure the transition goes without any surprises.
Generative AI FAQ
How does generative AI work?
Generative AI is a subset of artificial intelligence that involves the creation of new and original data based on existing patterns and structures. The process consists of training deep learning algorithms on a large dataset and generating new content found on the learned patterns. In other words, Generative AI starts with some input that may include, for example, text or image and then returns new content in response. This content may include solutions to problems or essays, for example.
To understand how generative AI works, it's essential to understand its underlying technology. Generative AI models typically use a class of neural networks called Generative Adversarial Networks (GANs). These networks consist of two separate models:
Generator: The generator model takes random input data and generates new samples based on the patterns learned during training.
Discriminator: The discriminator model evaluates and compares the generated samples to the real data.
The discriminator is trained to differentiate between the real and generated data, and the generator is trained to improve its output to deceive the discriminator.
How is generative AI used in business?
The widespread use of this technology in many different industries drives the growing popularity of Generative AI, which can solve various problems for us and save time, resulting in more opportunities for business growth.
Generative AI can therefore be used in your business to:
Content creation: Generative AI may create unique content for all business purposes. This may help companies automate the content creation process to develop, for example, product descriptions and save much time.
Product design: Generative AI can help in the prototyping phase by quickly generating thousands of variations and designs. Generative AI technology may also be used to test product performance in different scenarios.
Customer service: Generative AI may reduce customer service workload by creating chatbots and virtual assistants. This may provide your customers with faster support.
Maintenance: Generative AI may predict potential failures and maintenance needs by analyzing data from different sources. This may help improve performance or reduce downtime caused by the losses.
Business management: Generative AI may also help businesses make decisions about, for example, risk management, investments or pricing. That is why Generative AI may generate financial models or help solve other business problems.
Generative AI has the potential to transform businesses by helping create new products or solving problems that were previously impossible or very hard to deal with. Every industry may use the power of generative AI to improve internal processes or reduce costs.
How is generative AI different from other types of AI?
Generative AI pushed the boundaries of what is possible with Artificial Intelligence.
Unlike other types of AI, generative AI models are capable of creating entirely new data that is not based on any previous examples.
One of the key differences between generative AI and other types of AI is the focus on innovation. While other types of AI are used to analyze and process existing data, Generative AI is used to create new data that can be used for a variety of purposes, such as creating art, generating music, or developing new product designs. This makes it possible to use generative AI for a wide range of applications, from creating new products to generating personalized content for individual users.
Overall, the unique capabilities of generative AI make it an important tool for companies looking to build new products and services that are more creative, innovative and impactful than ever before.
What are the common applications of Generative AI?
Generative AI is becoming an increasingly popular solution in many companies. Its widespread use across a variety of industries has resulted in using generative AI successfully by apps like:
Github Copilot: It is a cloud-based coding assistant developed by OpenAI in collaboration with Microsoft. Github Copilot uses machine learning to suggest code to developers as they write, allowing them to develop code more efficiently.
Microsoft 365 Copilot: Like Github Copilot, Microsoft 365 Copilot is an AI tool that helps users create documents, spreadsheets, and presentations faster by suggesting the most relevant information and formatting for the user's needs.
Midjourney: This AI-powered tool can generate digital images only from textual descriptions. Midjourney uses deep learning algorithms to feature text-to-image capabilities.
Duolingo: Duolingo is an AI-based language-learning platform that uses machine learning algorithms to personalise learning for each user. Duolingo uses adaptive learning techniques to adjust the difficulty of lessons based on the user's skill level and progress.
Jasper: This AI-powered copywriting tool helps companies to create unique and engaging content. Jasper uses natural language processing and machine learning algorithms to analyse the data and generate personalised content.
The incredible capabilities of generative AI made this technology an important tool for many companies looking for innovation. Therefore, an increasing number of companies are choosing to use Generative AI technologies in their digital products.
Let's talk about your next project with Generative AI
Fill out the form. We'll get back to you soon!
The administrator of your personal data is Miquido sp. z o.o. sp.k. with its registered office in Kraków at Zabłocie 43A, 30 – 701 Kraków. The basis for processing your data is your consent and the legitimate interest of Miquido.
You may withdraw your consent at any time by contacting us at marketing@miquido.com. You have the right to object, the right to access your data, the right to request rectification, deletion or restriction of data processing. For detailed information on the processing of your personal data, please see Privacy Policy.
more
They trusted us