Custom software development services
Back your software with bespoke business strategy, UX/UI design and top-notch web & mobile development
Let's work together


All-in-one development services for business leaders
Looking for a reliable partner to guide you through the entire software development process? What if we told you that you can get strategy, design and development services – all from one agency? At Miquido, we like to keep things simple. We answer business challenges with custom-made software. Instead of managing separate vendors, you can focus on the important part – your business.
Tangible results, right on schedule
Need your idea verified fast?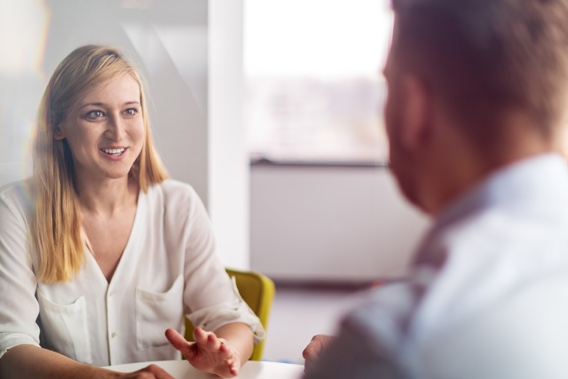 Our expertise covers many industries
years in software
development
digital solutions
delivered
of all projects
conducted remotely
Browse our latest projects
See what our clients say about us
We love what we do, but you don't need to take our word on it. See what our clients have to say about our app development services.
Working remotely with the Miquido Team was as frictionless as if they were sitting right next to me. They really dug deep to understand our industry and customer needs. They are truly engaged and always up for the next challenge.
Great cooperation and agility, continuously delivering value every single iteration, starting from sprint one. It was as if we had our own team working on that.
It never felt like we were being rushed out; they gave us everything we needed for the project. They have genuinely cared about more than being paid, which is a rare thing to say about an outsourced studio.
Our development process
1

Scoping & estimation

2

Workshops & preparation

3

Design & development

4

Product release

5

Maintenance & support
Scoping & estimation
First things first! We identify the scope of your project and take our time to understand your product idea and business needs. This includes discussing the potential features, tech solutions and time required to deliver them. Thanks to that, we can give you a general development quotation and schedule.
Workshops & preparation
We want to make sure your idea turns into a booming success. To help you choose the best strategy and sharpen your vision, we put together a session of Data, Product or Strategy workshops – whatever best fits your needs. At the end of this phase, we have wireframes of your app and the first design drafts, we've gathered development requirements, and prepared the basic documentation of the project. All set!
Design & development
Time to get to work! Once the project starts, we complete the designs and begin working on your application. The length of this phase depends on the app size and complexity. It usually takes us 3 months to create a fully-functional MVP—a minimum viable product ready to be released to the market.
Product release
Time to shine! As soon as your product is finished, we take care of the deployment and release. Timing is crucial here—we make sure that every individual part of the system is released on schedule and works perfectly, without any downtime. If it's a mobile app, we take care of the app store listings as well. Once your application is live, we provide ongoing support.
Maintenance & support
The fate of your app is in your hands! If you decide that your app needs extra features or changes, great. We start working right away, all the while supporting the existing version. However, if you decide you want to transfer the project to your in-house team, we help you plan the process and make sure it goes smoothly.
Want to talk about your project?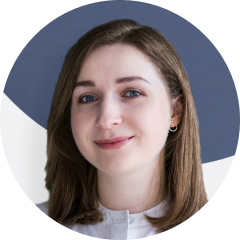 Hi, I'm Aleksandra from Miquido. How can we help you with your project? Fill out the form – we'll get back to you soon.
The controller of your personal data is Miquido sp. z ograniczoną odpowiedzialnością sp.k. with its registered office in Krakow, ul. Zabłocie 43a, 30-701 Kraków. We process the above information in order to answer your questions, contact you and conduct business communication, and if you tick the checkbox, to send you messages containing commercial, business and marketing materials.
The basis for the processing of your data is your consent and Miquido's legitimate interest.You can unsubscribe from the marketing communications at any time. You also have the right to access data, the right to request rectification, deletion or limitation of their processing, data transfer, the right to object, as well as the right to lodge a complaint to the supervisory body. Full information about processing of personal data can be found in the Privacy Policy.
Show more