Innovative technology solutions
Benefit from the rich tech stack carefully selected by 250+ software development and research experts
Let's work together


Development platforms, technologies and languages
We solve business challenges with cutting-edge technology and data-driven research. Looking to introduce a state-of-the-art digital product into your business strategy? Not sure which programming language is the right fit for your next app? We are here to help you choose a tech solution that will work best!
Tangible results, right on schedule
Need your idea verified fast?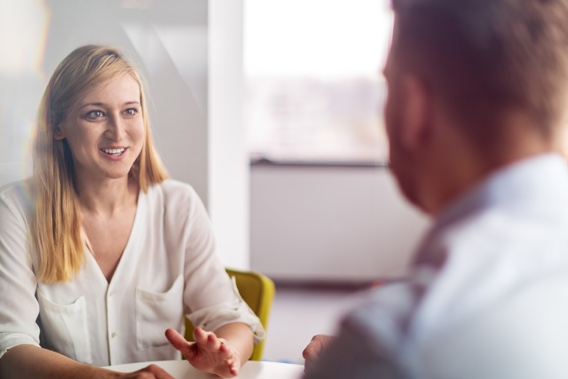 Our technologies for industries
See what we can do for you
years in software
development
digital solutions
delivered
of all projects
conducted remotely
Flip through our latest projects
See what our partners say about our services
Not sure if Miquido is the right choice in your case? You don't need to take our word for it. Browse the opinions of our clients and discover the benefits of working with us!
They were able to put together a very strong team on short notice. All people involved from Miquido – Developers, PM, Design, QA or Account Executive – were very proactive and open for discussion regarding the project.
They delivered high-quality results in a timely manner.
We were very impressed with the quality of Miquido's staff. Miquido's team is technically very good, and they worked hard and contributed to the project. Their flexibility was one of the things that really stood out.
Our development process
1

Scoping & estimation

2

Workshops & preparation

3

Design & development

4

Product release

5

Product growth
Scoping & estimation
First things first! We identify the scope of your project and take our time to understand your needs, business plans, and expectations. If you decide to develop an MVP first, we define its scope together. Thanks to that, we can give you a general development quotation and schedule.
Workshops & preparation
We want to make sure your idea turns into a huge success. To help you choose the best strategy or sharpen your vision, we put together a session of Data, Product or Strategy workshops – whatever best fits your needs. At the end of this phase, we have wireframes of your app and the first design drafts, we've gathered development requirements, and prepared the basic documentation of the project. All set!
Design & development
Time to get to work! Once the project kicks off, we complete the designs, and start developing your application. Also, we see you as our development partner and that's why we encourage you to be fully engaged throughout the project. The length of this phase depends on the app size and complexity. It usually takes us 3 months to create a fully-functional MVP.
Product release
Time to shine! As soon as your product is good to go, we take care of the deployment and release. Timing is crucial here: we make sure that every individual part of the system is released on schedule and works seamlessly, without any downtime. If it's a mobile app, we take care of the app store listings as well. Once your application is live, we also provide ongoing support.
Product growth
The MVP is released, but your journey to success is only beginning! Here at Miquido, we aim at building long-term partnerships with our clients. We'll help you improve your product based on the users' real feedback, gather all the analytical data, or introduce additional features to your app that will leave your competition without a chance. So, let's get to work!
Is custom app development for me?
What is custom app development? Simply put, bespoke software provides you with tailor-made application features that an out-of-the-box solution might not have. With custom app development, the functionalities and scope of your application are entirely up to you, so you can address your business needs quickly and efficiently. Check below to learn when custom app development services might be a good idea.
Your business requires the app to have non-standard features
Choosing an out-of-the-box solution might sound like a more budget-friendly option at first, but turn out to be a failed investment in the long run. If you want your app to suit your business requirements exactly by having innovative and non-standard functionalities, it's best to choose custom app development. That way, you make the most of your original idea without having to compromise on the application's usability or looks.
You wish to use emerging technologies and AI-based features
Following the ever-changing market needs or satisfying your user's skyrocketing expectations is impossible without stepping forward. If you wish to follow the latest tech trends to beat the competition and give your users a product to fall in love with, you need custom development services. There is no room for innovation in generic, out-of-the-shelf products.
You aim to create memorable branding and interface
Custom software development lets you create a product exactly like the one you imagined and boost your brand exposure. With custom development services comes a user-centered, brand-aware design, and there is no need to compromise on the look and feel of your application. An impeccable interface and a pitch-perfect user experience will make your product stand out from the crowd.
Your app will handle a lot of data and needs to be extra secure
There are no shortcuts when it comes to data safety. If you plan for your application to process large amounts of data, or data that can be considered as sensitive (such as medical or financial info), it's best to go for a custom-made digital product. There are a number of legal and technical factors in play when it comes to data protection. With an experienced vendor, you can rest assured that your product meets both your requirements and security standards.
You have extraordinary reporting and analytics needs
A custom data strategy with dedicated analytics features helps you automate, optimise and plan your business operations with data-driven insights. Although some of the pre-made applications might include analytics options, they are most likely not the ones you need, extremely overpriced or poorly designed. Our dedicated Data Science team will help you pick Business Intelligence solutions that work for you.
You expect rapid business growth and need an easily scalable product
Making the most of your application might not be easy with a pre-made solution. Your digital product should expand together with your audience, following your business growth. However, there is no such thing as one-size-fits-all when it comes to software development. A scalable solution that will work for you needs to be planned in advance, starting from data strategy, through the backend architecture and tech stack choice.
You're thinking about a complex, advanced app architecture
Out-of-the-box solutions are made to fit everyone's basic needs, which means they are not a good choice if you have something more complex in mind. The right partner will see the bigger picture, helping you pick the right tech stack to support your idea.
Your application needs to handle a very large volume of users
If you are expecting your application to be very popular, you should include it in your long-term strategy and start planning for that at the early stages of app development. Pre-made products are inflexible and difficult to scale, which makes them unsuitable for businesses that expect large audiences. A bespoke solution answers your expectations directly and can easily be tailored to your growing needs in the future.
Your application requires integration with outside systems
It's good to keep in mind that out-of-the-box solutions might have limited integration possibilities. If you need your application to be synchronised with outside systems, such as ones used internally in your company, you are going to need a bespoke solution instead of a pre-made one.
Want to talk about your project?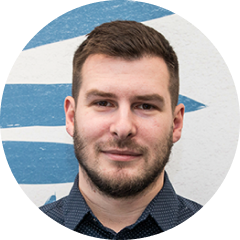 Hi, I'm Sebastian from Miquido. How can we help you with your project? Fill out the form – we'll get back to you soon.
The controller of your personal data is Miquido sp. z ograniczoną odpowiedzialnością sp.k. with its registered office in Krakow, ul. Zabłocie 43a, 30-701 Kraków. We process the above information in order to answer your questions, contact you and conduct business communication, and if you tick the checkbox, to send you messages containing commercial, business and marketing materials.
The basis for the processing of your data is your consent and Miquido's legitimate interest.You can unsubscribe from the marketing communications at any time. You also have the right to access data, the right to request rectification, deletion or limitation of their processing, data transfer, the right to object, as well as the right to lodge a complaint to the supervisory body. Full information about processing of personal data can be found in the Privacy Policy.
Show more