Do you remember the times when you were taking your first steps in programming? Or maybe you're searching for your first internship just now? Everyone was a beginner at some point because good things take time. But it's easy to forget that when you've already been working for a while. Is there something we can do to make the transition from a curious student into a badass programmer a bit easier? We came up with an idea for student workshops.
Gaining new skills and finding the ropes in a new workplace might be a lot to deal with, and we know that. It's good to have a support system and feel that someone has your back. Remembering those difficult times as a beginner, we wanted to create something to help take some weight off the shoulders of young apprentices. That's how we came up with the idea for Miquido Inside Out Workshops.
When you gather people eager to learn with people eager to share their tips and tricks, it's a perfect match. What's left to be done is simply a bit organisation – and voila! There you have it. On March 5th we held Miquido Student Workshops at our office, dedicated to students taking their first steps in Java and JavaScript.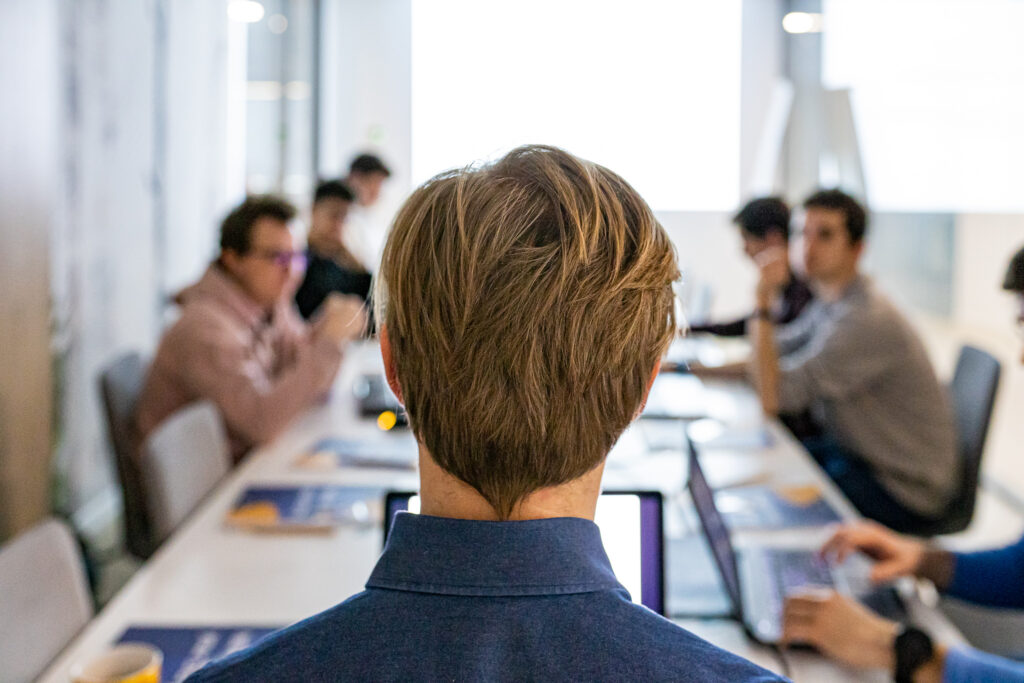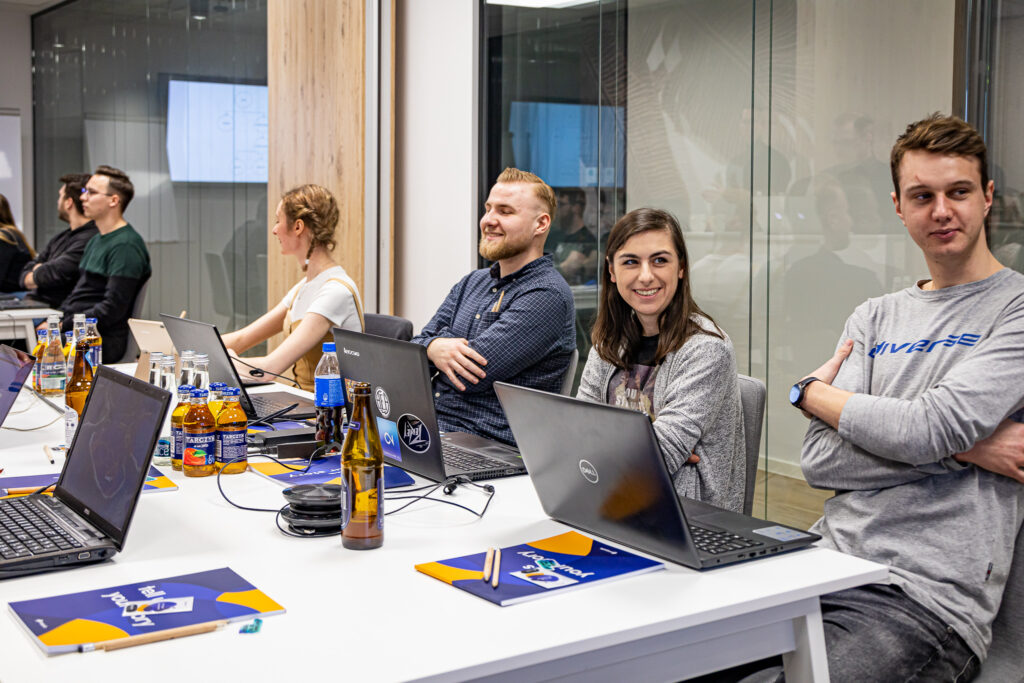 What are Miquido Inside Out Workshops all about?
We called them 'Miquido Inside Out' for a reason. The idea was not only to help students polish their coding skills but also to let them see for themselves what it's like to work in a software house.
What is a scrum? What is the difference between a project manager and a product owner? What projects can you expect? Ania Gawlikowska, our Senior Project Manager, was there to answer all of these questions and more.
Then we cut to the chase. Two and a half hours, two theme paths. Dozens of students and four gurus: Mateusz Drożdż and Adrian Molka for Java. Piotr Przykaza and Łukasz Bembenek for JavaScipt. Sound intense? Well, it was.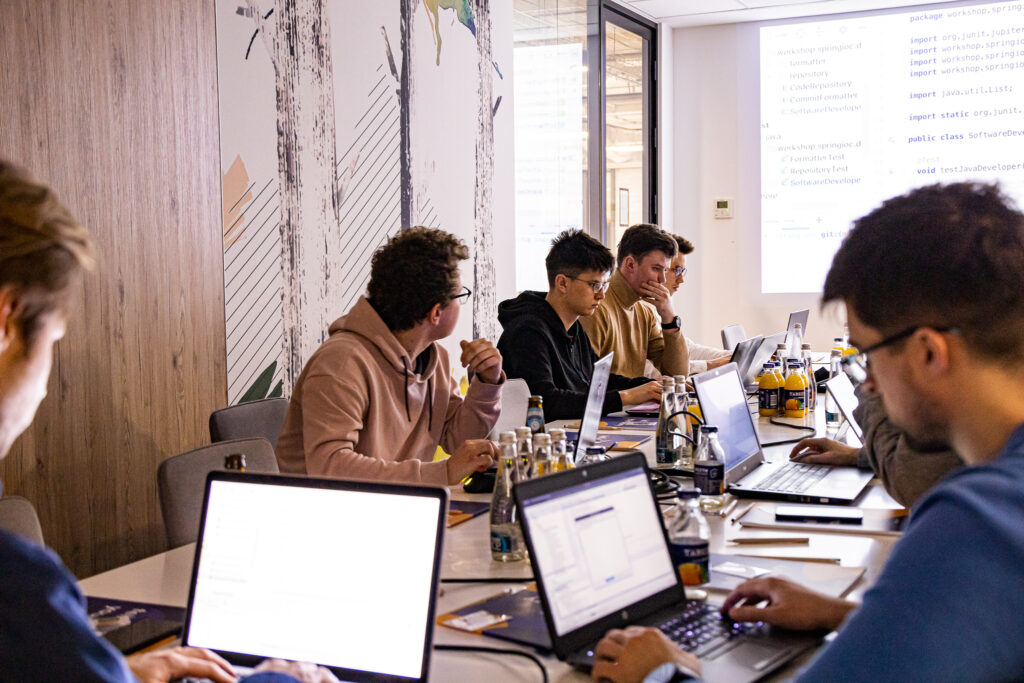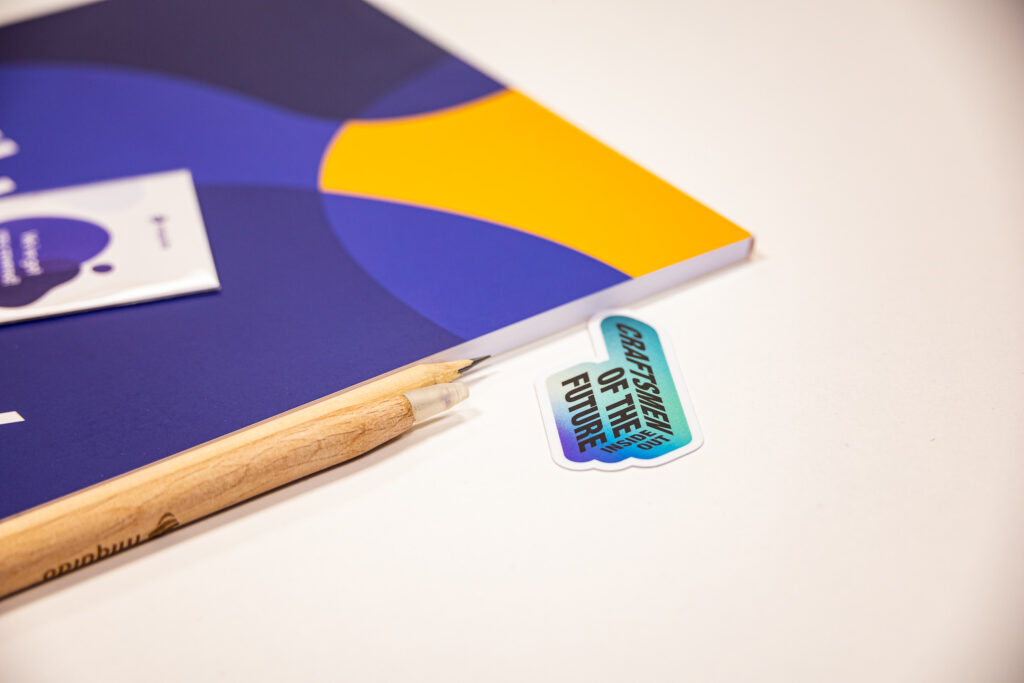 Hard work deserves some rest. After two intense sessions of live coding, we took the students for a stroll around the office. We had some pizza, played some pool and mingled. Quite a fruitful night! There was a chance to talk about our upcoming Summer Internship Programme, too.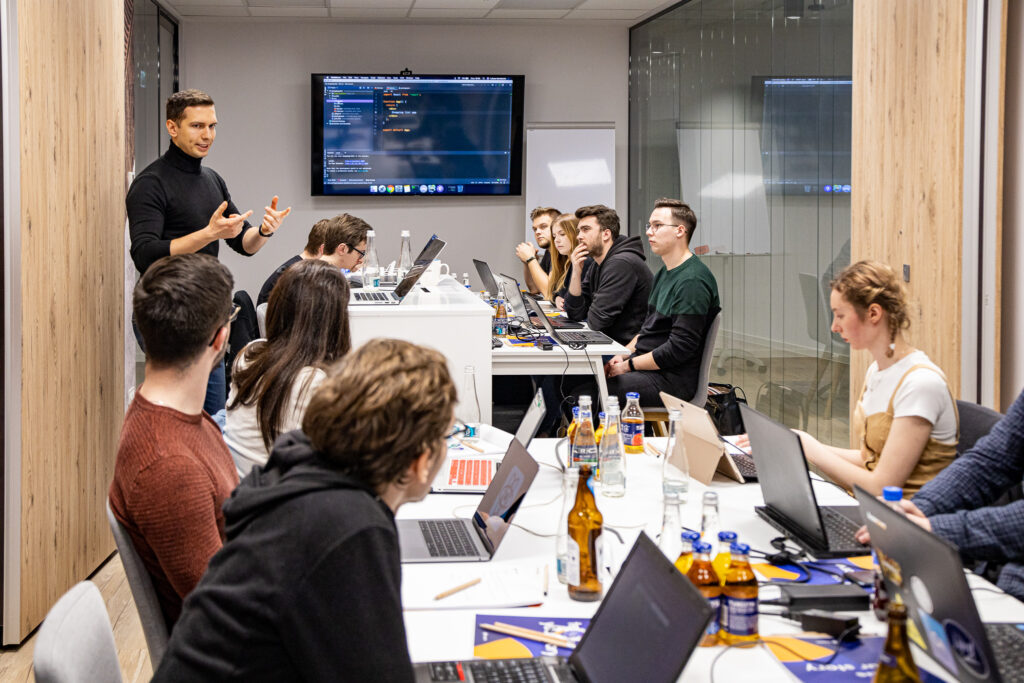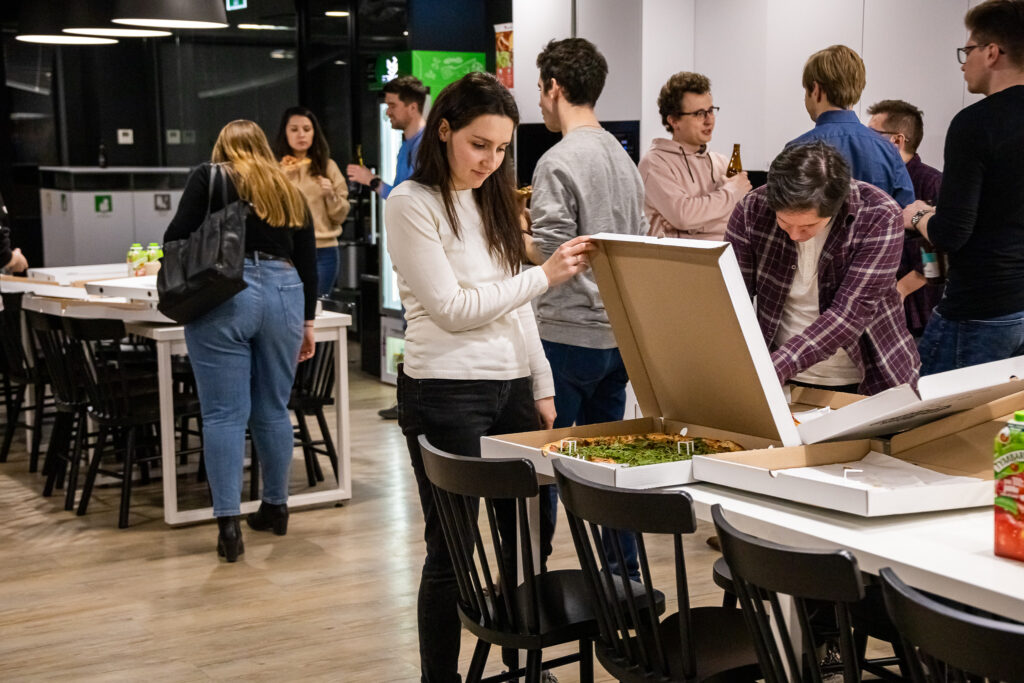 How did it turn out?
Here's what Mateusz said about the Java workshop group: "We're really glad we could do it. We just wish we had more time! There was a lot of potential and talent in these people". Łukasz spreads the good word about the JavaScript group: "A lot of passionate people with different skill levels. There was something for everyone, though.". Sounds quite promising, right?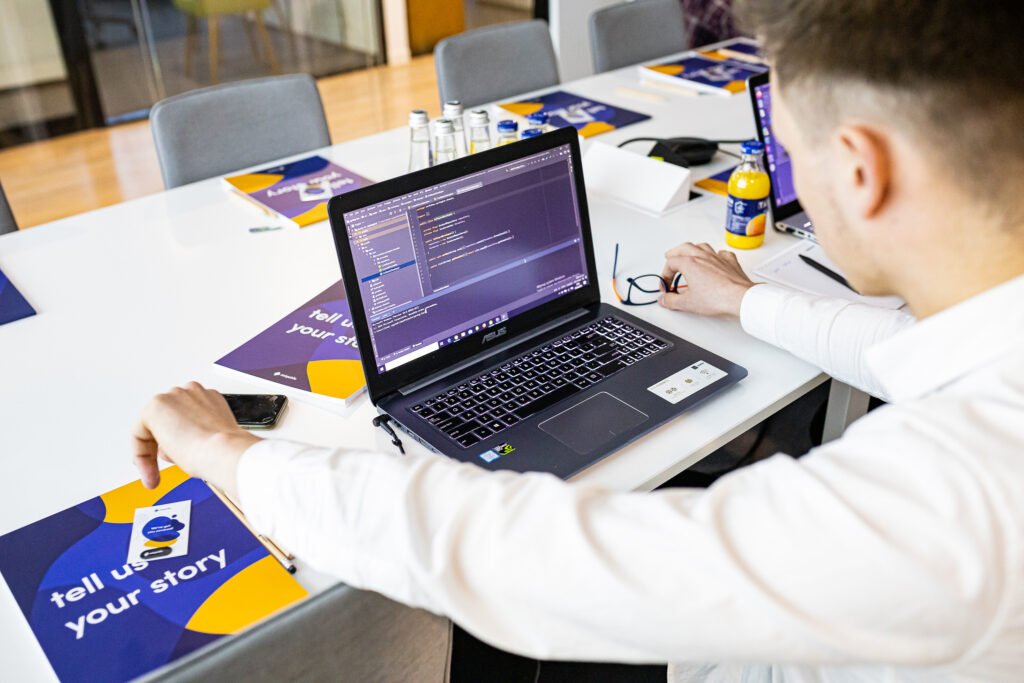 Join Miquido's Summer Internship Programme
You don't have to be a badass today to be a badass tomorrow. We're searching for young talent to join us at Miquido for the summer, with a very real perspective to stay longer! Check out the list of internships we offer this year: Node.js Developer, Data Scientist, iOS Developer… and much more. Take your pick, apply by March 31st and… see you in a few months!
Photos: Łukasz Legenc