Increase your productivity with our digital transformation services & consulting
Digital transformation =
a higher business value
We will hand-pick custom digital transformation solutions in line with your goals and expectations to improve your business processes and the overall effectiveness of your company. The refreshed product will increase your performance and bring new, improved value to your clients.
Check the digital transformation services we offer
A skillful digital transformation can do marvels for your business. This process touches every aspect of your current strategy, relying on grounded, up-to-date research every step of the way.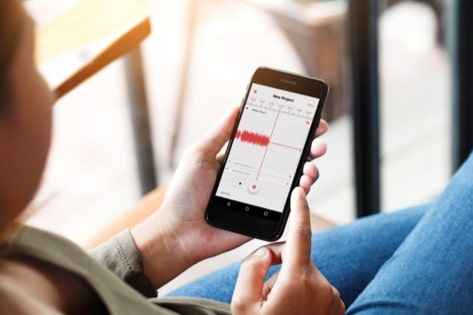 Software update
The world of technology is ever-changing. A solution that might have been cutting edge 2 years ago seems overused and tired today. Our digital transformation services offer you a priceless opportunity to freshen up your architecture, update your code, and implement the latest tech for a definite competitive advantage of your product. Modernise your existing framework or translate it to a whole different language with Miquido.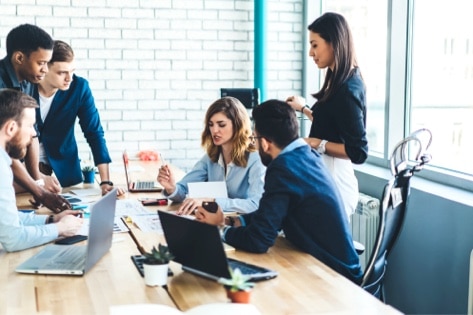 New systems implementation
Our team can help you not only to update your previous solutions but also to introduce something brand new to your product. Spice things up with modern AI-powered technology; access new audiences by extending your mobile application to a new environment; or adopt custom features that will help your brand stand out in the market. The sky's the limit and your imagination calls the shots!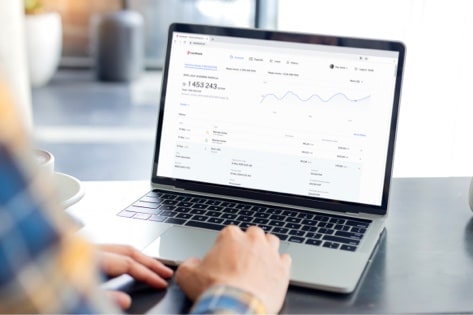 Cloud transition
One thing is beyond any doubt: cloud technology will eventually replace self-hosted servers. Don't let it sneak up on you – get ahead of the curve and backup your data with cloud deployment. Whether you need help with moving your product to the Cloud or if you want us to build it from the ground up – Miquido has just the team for that! It's time for you to experience higher security and easier scalability, all thanks to Cloud.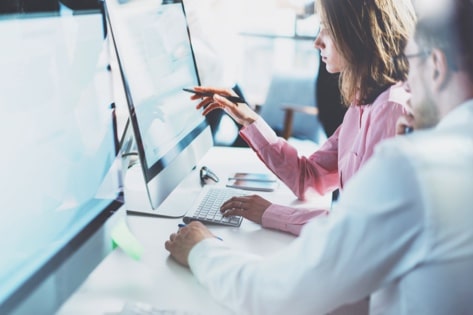 Process digitalisation
Are you looking for the best way to increase your business's efficiency? Go with 8! Our company is experienced in translating outdated solutions into contemporary strategies in-line with the requirements of our fast-paced digital world. Boost your employees' productivity, automate mundane tasks, and benefit from the modern possibilities granted by the latest tech.
Tangible results, right on schedule
Need your idea verified fast?
Transform your product the digital way with Miquido
Facilitated scalability
Wondering if technology transformation is the right move? It is perfect for businesses that want to expand to new markets, reach new audiences, or simply improve user experience without having to invest in building an entirely new product.
Total transparency
With us, you don't have to second-guess your decisions. Miquido takes pride in our 100% brutally honest approach: we won't sugar-coat poor ideas, instead, we'll elevate them with proven, well-researched advice that will bring you profit and satisfaction.
Reduced risks
All our services are rooted in market analysis, real user feedback, and detailed research. At Miquido, we don't leave anything to chance. We study, test, and improve our solutions to the point when we can guarantee the best results.
Full-stack specialists
By choosing Miquido, you ensure that your product will be in the good hands of a professional team of frontend and backend developers, UX/UI designers, product strategists, and anyone else you require. No compromises, no outsourcing.
years in software
development
digital solutions
delivered
of all projects
conducted remotely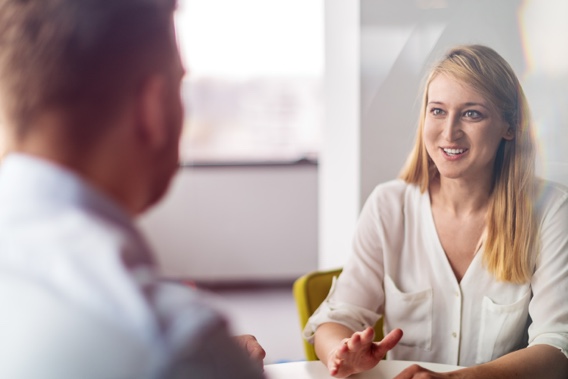 How digitisation transforms industries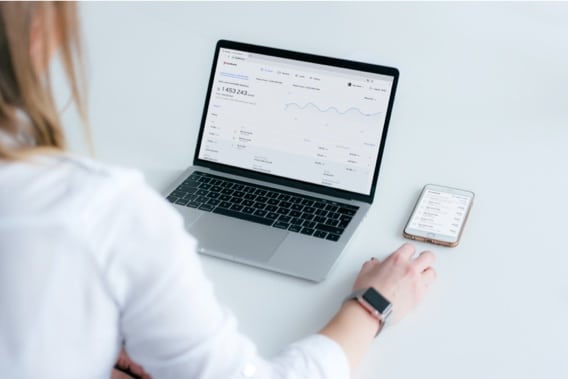 Custom app development
At our one-stop software development company, we offer top-quality custom app development. Our custom solutions prove to be irreplaceable when it comes to product modernisation and digital transformation consulting. Focus on the specific features you want implemented into your solution and leave out all the unnecessary stuffing. Give your users the experience they deserve!
Learn about custom app development
Still lacking clarity? Get your answers now!
Check out these Frequently Asked Questions about digital transformation or reach out to us directly if you can't see yours on the list.
What is digital transformation?
The term "digital transformation" is often used in the tech industry to refer to the process of relying on digital technologies to build brand new business processes, customer experience, and IT solutions, or to modify existing ones. It puts your customer at the center of the strategy and provides effective modern solutions that improve your brand image and strengthen your product's positioning.
What are the areas of digital transformation?
Digital transformation covers many different areas depending on the specific needs of a given business. Based on client demands and market research, some of the aspects covered by the process include, yet are not limited to:
Legacy software modernisation
Implementation of new tech solutions
Product UX/UI design/redesign
Product ideation and strategy
With Miquido, you get an all-inclusive experience by working with one vendor. It means you can transform every aspect of your product with a single team of experts!
How to measure digital transformation progress?
Like every business goal and process, a digital transformation strategy should rest upon some SMART KPIs. That said, there are many specific, measurable, and timely markers that can help you track your progress and the overall effectiveness of the transformation campaign. Here are the most common ones:
Changes in your revenue before/after the digital transformation implementation
Operational improvements resulting in increased productivity of your app/website
More positive customer experience (gathered through direct feedback)
Changes in the number of users
When does a business need digital transformation?
Every company decides for themselves when a digital transformation is truly required. You may simply want to freshen up on your looks or add an additional digital service to your offer and that process would already qualify as a part of digital transformation. However, there are certain signs your business may require a makeover:
A drop in conversions
Negative user reviews
Outdated design and/or technology
Desire to scale, diversify, or expand to new markets
Do any of the situations described above sound like your case? Reach out and let's see what we can do to help!
Want to talk about your idea?
Hi, I'm Sławomir from Miquido. How can we help you with your project? Fill out the form – we'll get back to you soon.
The controller of your personal data is Miquido sp. z ograniczoną odpowiedzialnością sp.k. with its registered office in Krakow, ul. Zabłocie 43a, 30-701 Kraków. We process the above information in order to answer your questions, contact you and conduct business communication, and if you tick the checkbox, to send you messages containing commercial, business and marketing materials.
The basis for the processing of your data is your consent and Miquido's legitimate interest.You can unsubscribe from the marketing communications at any time. You also have the right to access data, the right to request rectification, deletion or limitation of their processing, data transfer, the right to object, as well as the right to lodge a complaint to the supervisory body. Full information about processing of personal data can be found in the Privacy Policy.
Show more