FinTech software development company
Drive innovation and foster business growth with custom-made FinTech solutions
Let's work together


Bring security closer to your customers with FinTech app development experts onboard
Full-scale digitalisation and technology are changing the banking and insurance sectors' approach to serving customers and providing the highest level of security. Take advantage of thriving solutions such as Artificial Intelligence, automation, big data, cloud computing, blockchain and machine learning to win the market and customer loyalty. Build your custom FintTech app with cutting-edge technology and data-based research to empower your financial enterprise or startup business.
Overcome the barriers between your customers and the most advanced financial technology
Automate financial processes
Incorporate AI, machine learning and deep learning into your banking systems to monitor user transactions, present on-time customised recommendations and provide a high level of security for your customers' credit loans and limits.
Support your customers on the whole line
Reinforce your customer support teams with fully digitalised and automated FinTech solutions. Personalise offerings, forecast user activities, enable payment processing services and respond instantly to all customer queries.
Provide an elevated level of data security
Apply blockchain technology to your organisation to ensure user data security. Add advanced FinTech solutions such as biometric verification or two-factor authentications to improve payment ease.
Evaluate fraud risk in advance
Over 46% of financial organisations have reported fraud or other economic crimes in the last 24 months. Strengthen your systems with real-time fraud detection and prevention solutions with AI algorithms.
Receive a single source of truth for gathered data
Back up all your business and development decisions with factual data. The most advanced technology lets you report and analyse recurring market insights and trends to foster innovation.
Ensure frictionless omnichannel user flow
Improve the operational effectiveness of each communication channel with contactless payments and instant money transfers. Reduce costs, synchronize real-time data for the comfort and safety of your financial clients and stop them from switching to your competitors.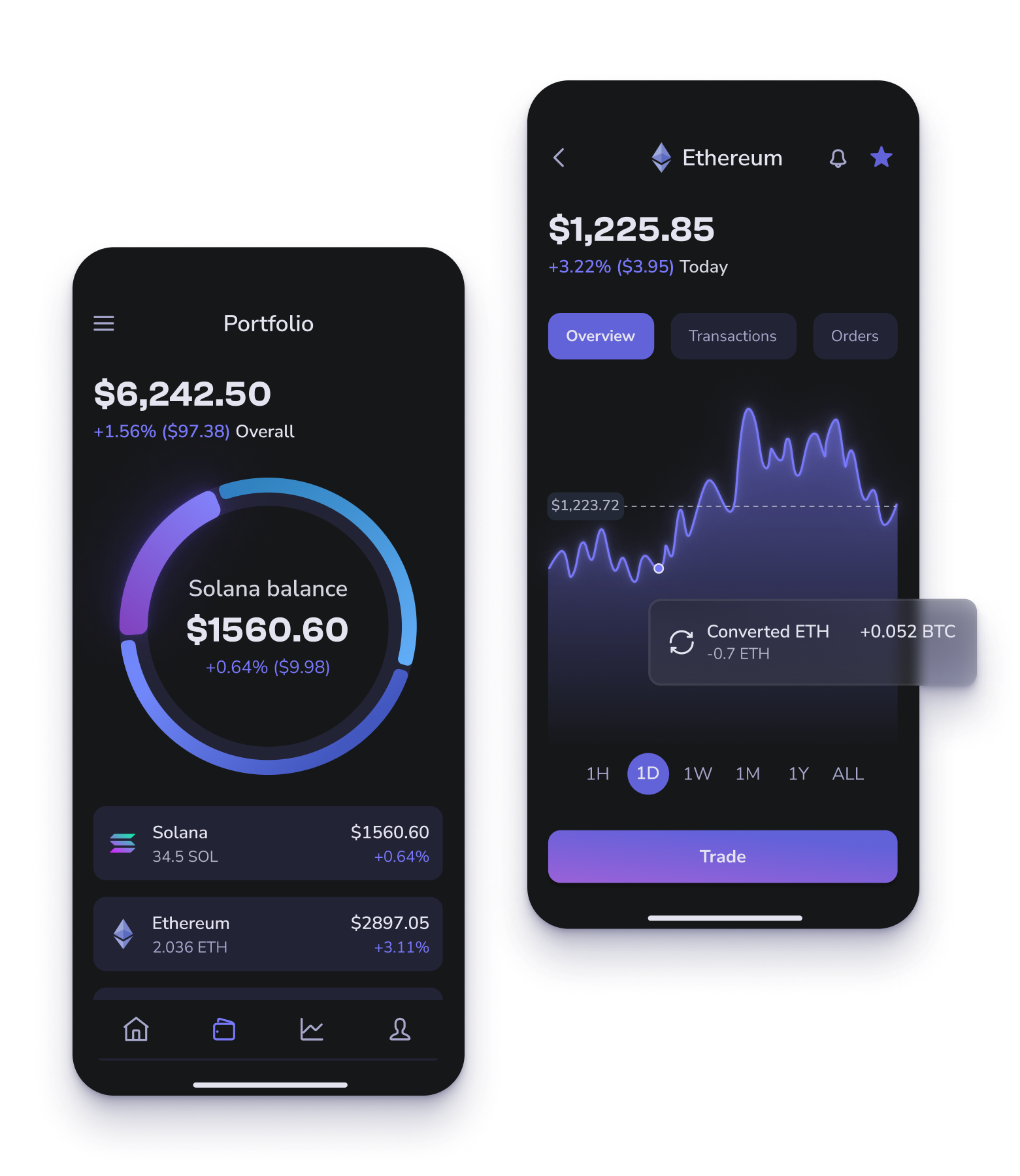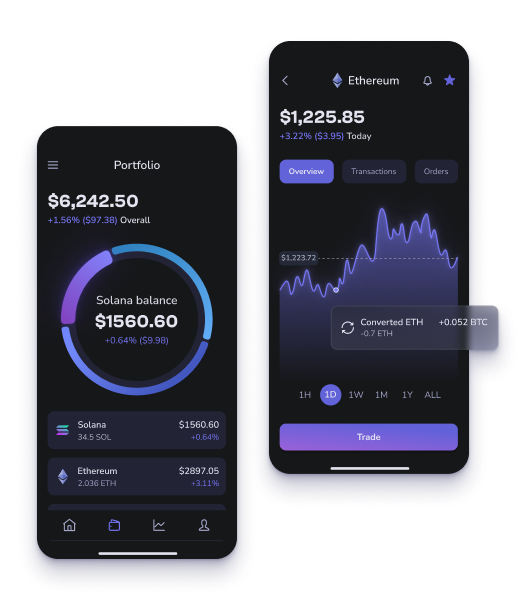 Case Study: AI-based credit scoring engine for NextBank to precisely identify high-risk loans
Cloud banking solutions to 35+ banks in Southeast Asia. NextBank's automated scoring engine, supported by machine learning, achieved an 88% ROC AUC score that enabled the precise identification of high-risk loans.
Miquido's team has worked hard for three years to develop several systems for Nextbank: Cloud Core Banking, Web Internet Banking, Mobile Internet Banking, Agency Banking, AI Credit Scoring and more.
2020 Singapore FinTech Awards
number of transactions processed to date
volume of transactions processed to date
years of experience in software development
digital solutions delivered
90% of cooperations are the long term ones
Discover a range of FinTech development services by Miquido
Cloud core and banking software development
We mix cutting-edge technology with years of expertise in building customisable, ready-to-market banking and lending platforms. Change how people do banking by creating solutions like Cloud Core Banking or banking-as-a-service (BaaS) from scratch. Craft user-focused applications such as digital wallets, AML and KYC solutions with our banking development services. Implement custom Machine Learning features and Data Science solutions to increase revenue with a long-term data-based strategy.
Financial software development
Top-level security is crucial when lots of sensitive data is involved, and large sums of money are processed. A user-centred approach and high usability come as a priority when the solution must serve thousands of users. Our team delivers tailored financial applications such as web and mobile trading platforms, investment applications, stock exchange apps or advanced savings calculators, built to meet business needs and maintain top-notch industry standards.
Insurance software development
The InsurTech sector is all about top-notch customer service. There are several ways to gain the trust of your customers. You can go for an excellent, user-centred mobile application or choose a dedicated solution to smoothen things out on the business side. We can take care of both. Our team specialises in custom insurance application development, done with human-centred design in mind, and answering business challenges at the same time. We implement Artificial Intelligence solutions for insurance, such as voice assistants and chatbots, to help you gain a competitive edge and boost customer service standards.
FinTech product discovery and UX design
Most of our client partLet us support you from the very first moments and partner with your team during the financial app development process. We have an entire team ready to take on your FinTech web and mobile challenge! Bring digital solutions closer to your customers and business clients by conducting discovery workshops and consulting our FinTech app developers and R&D experts on all stages of your FinTech app development. Quickly visualise your ideas with prototypes and test diverse UX and UI solutions. erships are long terms and last on average 5 years – even though we are big fans of MVPs.
Full-scope mobile app development for FinTech even under strict timelines
Take advantage of our absolute fluency in Kotlin, Swift, Xamarin and Flutter frameworks and expertise in comprehensive project management. Build new features from scratch and use customised managerial solutions. Incorporate Flutter and achieve a smooth, native-like app experience with Miquido's team of cross-platform experts or entrust native frameworks for your financial mobile app development. Our experience lets us develop strategic elements even for a newly established digital bank, such as credits and saving features, Crypto Wallets or Buy Now, Pay Later (BNPL) and more.
Case Study: Customers of BNP Paribas' GOmobile app can manage their finances wherever they are
The application allows quick access to your account, transaction history, charts, gathering all your products in one place, and much more. Miquido team worked on GOmobile simultaneously with other software companies, each developing particular app functions.
We took the responsibility of building the GOTravel function that enables the purchase of travel insurance using Kotlin and Swift technology. Currently over 1 mln GOmobile's app users are enjoying a wide range of payment methods and safe trips with GOtravel insurance.
App downloads on Google Play
Tech stack
Choose the best partner in custom financial software development
Experienced FinTech app development company
We are aware of the difficulties faced by the banking and insurance industries' challenges, such as providing real-time online transactions, in-app payments, and omnichannel experiences that are increasingly gaining popularity among modern users. Our experts know that only responding to today's customer needs and expectations is the key to winning market share, increasing security, establishing authority and presenting a captivating value proposition.
Advanced technology and development services
Miquido's teams of experts are real long-term partners for financial and insurance players worldwide. Our FinTech software developers and experts understand the complexity and need for constant improvement and provide advanced technology and development services to bring disruptive innovation closer to the end users and ensure their safety. Miquido's teams have gained extensive expertise in Cloud Core Banking solutions that several banks and financial institutions now use.
Excellent applications recognised worldwide
Miquido partners with FinTech leaders worldwide, such as AXA, BNP Paribas or Aviva, and startups like Paymaya and Nextbank. We are highly experienced in managing huge teams of over 30 people and present a portfolio of over 100+ projects that have gained recognition from organisations such as Google I/O, UK App Awards or Mobile Trends Awards. Moreover, we are one of 50 Google-certified software houses globally, which marks excellence in software development and a customer-focused attitude.
They're very goal-oriented, actively looking for solutions to every challenge. The team is collaborative but still low-maintenance."

Piotr Paraska, Senior Project Manager at BNP Paribas
Flexible with their approach. They are able to adapt to our preferences and work independently without having to involve us in all the details."

Kristoffer Namark, Product Manager at SBAB
Entrust our well-crafted and smooth FinTech app
development process
1

Scoping & cost estimation

2

Workshops & preparation

3

Design & usability

4

Development & launch

5

Maintenance & support
Scoping & cost estimation
First of all, we'd like to learn about your product idea and identify the scope of your project. For that, we gather all the crucial info about your business goals and expectations. We discuss the potential features, tech solutions and time required to deliver them. By the end of this stage, we should be able to provide you with a general development schedule and an estimated project price.
Workshops & preparation
To ensure your financial application succeeds, we put together a session of Data, Product or Strategy workshops, from which you can choose according to your specific needs. After this phase ends, depending on your needs, we'll have wireframes of your app as well as the first design drafts, development requirements, and the basic documentation of the project.
Design & usability
Time to bring your idea to life! During this phase, we complete the designs and start developing your FinTech software. It usually takes us 3 months to create a fully-functional minimum viable product, i.e. the version of your mobile or web app ready to be released to the market. Keep in mind that the length of this stage varies depending on the scope and complexity of the project.
Development & launch
Partner with our project managers, developers and QA to bring your FinTech application to life.
We work closely during software development and care for your digital product's release. As time is of the essence during this phase, we ensure that every part of the system is released on schedule and works seamlessly.
Maintenance & support
Establish constant app security and high-quality user experience. Consult our strategy, UX and development team whenever you need. We pride ourselves in building long-term relationships with our clients; if there are any additional features you'd like your product to have or an enhancement that you'd like to try out, or simply want us to take care of maintenance and support, we're always ready to be of assistance.
FinTech FAQ
How much does it cost to build a fintech app?
A financial app, also called a FinTech app, is a software solution developed with the aim of managing and optimising various financial processes. Those can include digital banking, personalised money management, market investments, insurance activities, and many other different operations. The popularity of financial apps has risen significantly in recent years as mobile banking has become the new norm, and the FinTech app industry is only predicted to continue to expand in the near future.
How much does a FinTech app cost?
The cost of your fintech app can vary depending on numerous factors, some of which will impact the final price more than others. The basic questions that will help to estimate the cost of your project are:
How complex is the app idea?
What features do you want the app to have?
Which technology stack should be used to build your app?
To give you a little of an estimate, looking at average rates for leading software houses in Central Europe, one man-day (MD) costs around 530 USD. Considering that 1 month of developing the MVP project would cost a minimum of 53 000 USD for one platform (iOS or Android or just a web app, the cost does not include the UX/UI designs). The team consisted of iOS or Android Frontend, Backend developer, Project Manager, and QA would need around 3 months to deliver a fully functional MVP. However, please keep in mind that the final quote can vary depending on your specific needs and technology requirements.
Unsure of your financial app features requirements, technology stack and the final FinTech app development costs?
Consult our experts > We will advise you on what's best for your unique financial product idea.
Which programming language is best for fintech?
The most commonly used language in banking app development is Java, which has been the preferred option by the fintech industry for over two decades. Mobile banking apps for Android are most often developed using either Java or Kotlin, which is considered to be the more modern solution, while Swift is used for iOS. However, after developing a successful Flutter fintech app for one of our enterprise clients from Asia, we are confident that Flutter also creates unprecedented opportunities to build comprehensive, feature-rich fintech and banking mobile apps.
What are the applications of AI in fintech?
Throughout recent years, AI has helped to automate and optimise many banking processes. For one, Artificial Intelligence plays a huge role in ensuring transaction safety and preventing credit card fraud thanks to thorough AI-based customer behaviour analysis. Banks can also perform loan risk assessments more efficiently by using AI to examine the data about potential loan recipients and pinpoint the associated risks. A massive benefit of using AI in banking comes from virtual assistants and chatbots that can significantly improve customer service while reducing the need for phone calls and personal visits at the bank. Thanks to AI, banks can also upgrade customer experience by recommending services to users based on their behaviour.
Custom vs. pre-made fintech app: which one is better?
As with most such questions, analysing a company's particular business needs is the key to a clear answer. Many companies would be perfectly satisfied with an out-of-the-box solution. However, if you're looking for a unique, scalable product, then custom app development is the way to go.
Pre-made fintech apps have one major asset on their side, which is a significantly lower cost. However, you have to consider that pre-made solutions have major drawbacks regarding scalability and customisation. And when it comes to additional costs along the way, a custom solution may actually prove to be the cheaper choice in the long run. Custom app development allows you to stay ahead of the competition as it offers the possibility of making various changes and adding multiple new features.
What are the benefits of outsourcing fintech software development?
Outsourcing a FinTech software development company like Miquido means more than just dealing with an experienced vendor in the financial and insurance sectors. Our experience shows that most of our clients win real partners for long-lasting projects and all-time consultants specialising in developing financial software for enterprises, scaleups and startups. We can provide them with constant support from a technical perspective as well as possibilities to optimise and enhance their mobile apps and web in terms of user experience, design trends and digital innovation.
Let's talk about your FinTech project
Fill out the form – we'll get back to you soon.
The controller of your personal data is Miquido sp. z ograniczoną odpowiedzialnością sp.k. with its registered office in Krakow, ul. Zabłocie 43a, 30-701 Kraków. We process the above information in order to send you messages containing commercial, business and marketing materials.
The basis for the processing of your data is Miquido's legitimate interest – informing customers about news and changes to our offer as well as providing information about products that may be useful in their business. You can unsubscribe from the marketing communications at any time. You also have the right to access data, the right to request rectification, deletion or limitation of their processing, data transfer, the right to object, as well as the right to lodge a complaint to the supervisory body. Full information about processing of personal data can be found in the Privacy Policy.
more