HelloFresh
Meal kits delivery service managed through a mobile app
E-commerce

About HelloFresh solution
The HelloFresh app offers a variety of chef-created meals that you can order right to your door. No unnecessary commitments, no waste of leftovers, effort and time. Every nutrition programme is based on a dietician's recipes to ensure that meals are wholesome and fully adjusted to individual health requirements.
We delivered the HelloFresh app with a particular focus on simplicity and the clarity of its interface, flexible plans of meals and a seamless process of choice-making and ordering. This let us move the purchase of fresh food from the grocery store to the digital world and to reduce the time needed for its choice and preparation. To help spread the word about the benefits of a healthy diet and clean eating, our team also created the Hello Fresh Blog platform.
Services
Web Development
Mobile Development
UX/UI Design
Tech stack
Android
Golang
PHP
React
Awards
Best Apps of 2016 by Google
meal-kit company
in the world
Want to talk about your project?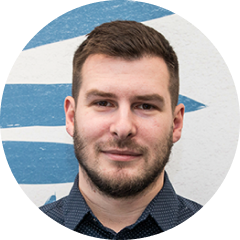 Hi, I'm Sebastian from Miquido. How can we help you with your project? Fill out the form – we'll get back to you soon.
The administrator of your personal data is Miquido sp. z o.o. sp.k. with its registered office in Kraków at Zabłocie 43A, 30 – 701 Kraków. The basis for processing your data is your consent and the legitimate interest of Miquido.
You may withdraw your consent at any time by contacting us at marketing@miquido.com. You have the right to object, the right to access your data, the right to request rectification, deletion or restriction of data processing. For detailed information on the processing of your personal data, please see Privacy Policy.
Show more