Herbalife Go
Easy in-app purchase of Herbalife nutrition products
E-commerce

About Herbalife solution
HerbalifeGO simplifies the process of ordering Herbalife products, planning your meal schedules and monitoring your fitness results. It's an all-in-one solution to manage your diet. The Miquido team developed the app in 6 months, and enabled Herbalife to present their app at their annual Extravaganza event.
Services
Design
Mobile UX/UI
Back-end Development
CMS
Tech stack
Android
iOS
AWS ECS (Fargate)
AWS CloudFormation
AWS Elastic Beanstalk
AWS Elasticsearch
Service AWS Lambda
Miquido's overall professionalism, knowledge, and support make them a great company to work with.
Software Product Manager,
Herbalife
localised catalogs
of products
Featured at Herbalife
Extravaganza
Want to talk about your project?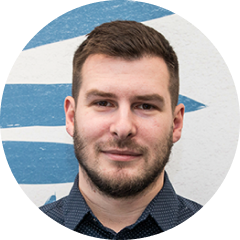 Hi, I'm Sebastian from Miquido. How can we help you with your project? Fill out the form – we'll get back to you soon.
The administrator of your personal data is Miquido sp. z o.o. sp.k. with its registered office in Kraków at Zabłocie 43A, 30 – 701 Kraków. The basis for processing your data is your consent and the legitimate interest of Miquido.
You may withdraw your consent at any time by contacting us at marketing@miquido.com. You have the right to object, the right to access your data, the right to request rectification, deletion or restriction of data processing. For detailed information on the processing of your personal data, please see Privacy Policy.
Show more