AI-powered mobile plant care advisor
Other

About Planter solution
Planter is the mobile app enhanced by AI, developed from scratch by the Miquido team. Planter's object recognition module identifies species of plants based on photographs. The app also gives you detailed guidance on how to care for your plant, considering its watering preferences, preferred type of soil, fertiliser etc. All of that to make your plant caring routine easier and more effective.
The Planter project included dataset preparation, custom design of a recognition model based on convolutional neural network and model export to a mobile format.
Services
Mobile Development
Artificial Intelligence
Design
Tech stack
Flutter (iOS, Android)
AWS SageMaker
Transfer learning
Keras
Want to talk about your project?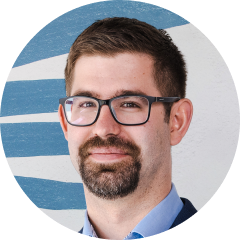 Hi, I'm Jerzy from Miquido. How can we help you with your project? Fill out the form – we'll get back to you soon.
The administrator of your personal data is Miquido sp. z o.o. sp.k. with its registered office in Kraków at Zabłocie 43A, 30 – 701 Kraków. The basis for processing your data is your consent and the legitimate interest of Miquido.
You may withdraw your consent at any time by contacting us at marketing@miquido.com. You have the right to object, the right to access your data, the right to request rectification, deletion or restriction of data processing. For detailed information on the processing of your personal data, please see Privacy Policy.
Show more