Play
An account management app for Play customers
Retail

About Play solution
Known for their mobile-first approach, Play, a Polish telecom giant, wanted to create a multifunctional service management app to let their customers control their accounts on the go. Starting from prototyping, our team developed Play24 – a mobile problem-solver for Android and iOS.
Users can manage transactions and check account details in seconds, securely and privately. Invoice payments, checking monthly data or managing numbers are only a tap away. Miquido equipped the app with safe payments and prepaid charging options as well as the comfortable access to user activity history. For fast and effective delivery, we worked in three teams simultaneously, each of them developing a separate feature.
Services
Mobile Development
Want to talk about your project?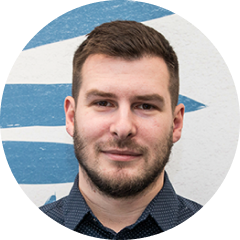 Hi, I'm Sebastian from Miquido. How can we help you with your project? Fill out the form – we'll get back to you soon.
The controller of your personal data is Miquido sp. z ograniczoną odpowiedzialnością sp.k. with its registered office in Krakow, ul. Zabłocie 43a, 30-701 Kraków. We process the above information in order to answer your questions, contact you and conduct business communication, and if you tick the checkbox, to send you messages containing commercial, business and marketing materials.
The basis for the processing of your data is your consent and Miquido's legitimate interest.You can unsubscribe from the marketing communications at any time. You also have the right to access data, the right to request rectification, deletion or limitation of their processing, data transfer, the right to object, as well as the right to lodge a complaint to the supervisory body. Full information about processing of personal data can be found in the Privacy Policy.
Show more