Product strategy consulting
Design your path to product success with go-to-market strategies, positioning, and continuous improvement
Let's work together


On the rocky road to success, it is not enough to start up. You need to scale up
Over 50% of projects fail in the early stages. The most common reason behind their failure are poor strategy and planning. To launch a new product on the market and win your future customer's interest (and loyalty!), you need a solid digital Product Strategy and a long-term innovation plan.
Define your path to product success with Miquido's Product Strategy consultants
Will removing the problem you want to solve make a real difference to customers and users?
Does your solution offer a clear and compelling advantage over the competitors?
Are you confident that developing, marketing, selling, and supporting your product is worthwhile?
If these questions are looming large in your mind, validate your idea with our experts and create a product strategy that is meant to outperform.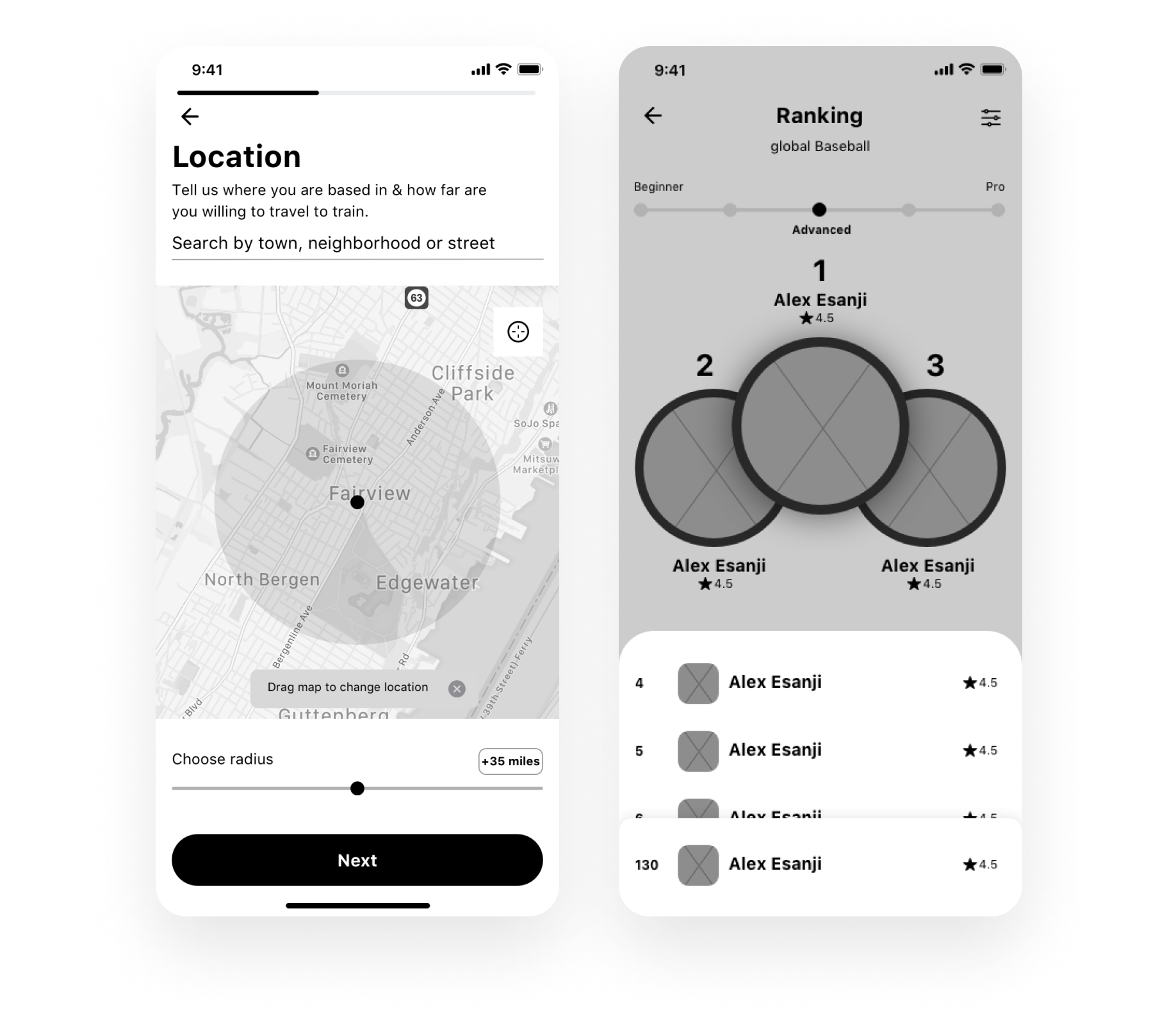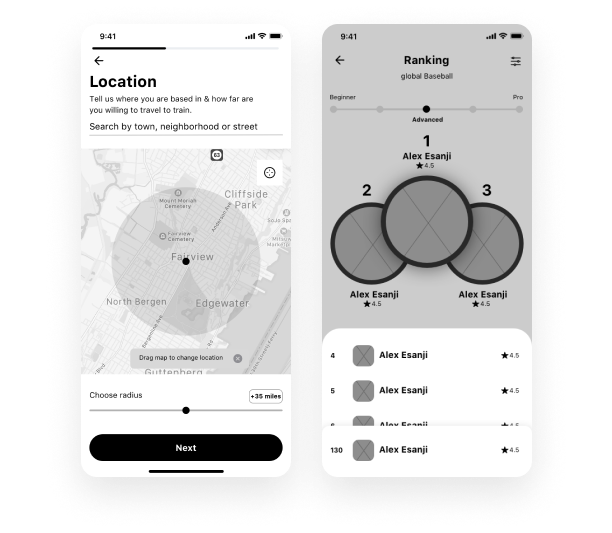 Discover your unique journey from idea to a meaningful product and constant innovation
1
Let your business strategy guide the product
Make sure your product vision aligns with the company vision. Complement KPIs with operational metrics and create a well-grounded business model. Develop a reliable product vision board to foster your strategy.
2
Gather necessary insights on your target market
Identify major competitors through comprehensive research, pinpoint current trends and segment the market to pick the right audience. Discover business opportunities and customer insights to adjust the product to their needs.
3
Validate your idea and existing demand on the market
Employ well-known frameworks like Market Validation, Jobs to Be Done, User Personas, Story and Journey Mapping to uncover answers for your hypothesis during our customised workshops, user research, testing and analysis.
4
Access technical feasibility with Proof of Concept
Accelerate the product release by determining first its reason-to-believe and whether it can be turned into a real product. Assess its technical feasibility and the needed budget for a successful start and future innovations.
5
Simulate your real product with prototype and MVP
Quickly and affordably test your assumptions and risk with low and high-fidelity prototypes. Make sure there is sufficient demand for your product and verify the needed technology to deliver it with Miquido's developers.
6
Set the right Roadmap and Backlog relation
Let both tools improve and plan flow among stakeholders. Leverage product and technology roadmaps to translate business requirements and user expectations into clear requirements for the development team.
Case Study: YouMap Product Strategy
YouMap allows users to customise their feed, create their own maps, and join communities interested in similar spots. During our cooperation, we compiled the full go-to-market strategy to ensure that the product will meet key goals across its entire lifecycle.
Project Scope
Make your product stand out from the crowd with AI, Metaverse, Blockchain and more
The technology world is evolving by the minute. We constantly keep our eyes on trends and monitor the market to foresee product development opportunities. Since innovation is our fuel, our client's products are firmly rooted in it and aim to thrive in the age of digitalization.
As a company with curiosity as one of our core values, we see the potential of the Metaverse, VR and Web3 and do not hesitate to develop products that bring connectivity and immersive experience to the digital level.
Beyond the Product Strategy Consulting
Scale-up in the right direction
Expand the market by implementing growth-hacking methods and improving UX. Discover new opportunities with insightful market research, gathered consumer's data and deep product analysis.
Receive our expert's constant support
Have a real partner on your side throughout the discovery, testing and growth journey. Ensure the right product's development in all aspects: technical, software, innovation and market needs fit.
Come in for Innovation & Product Consulting
Our long-lasting partnership aims to provide you with full consulting support. We assist you with your product's growth and innovation adoption. Together we strive to exceed your customer's expectations and deliver value to all the activities your product is involved in.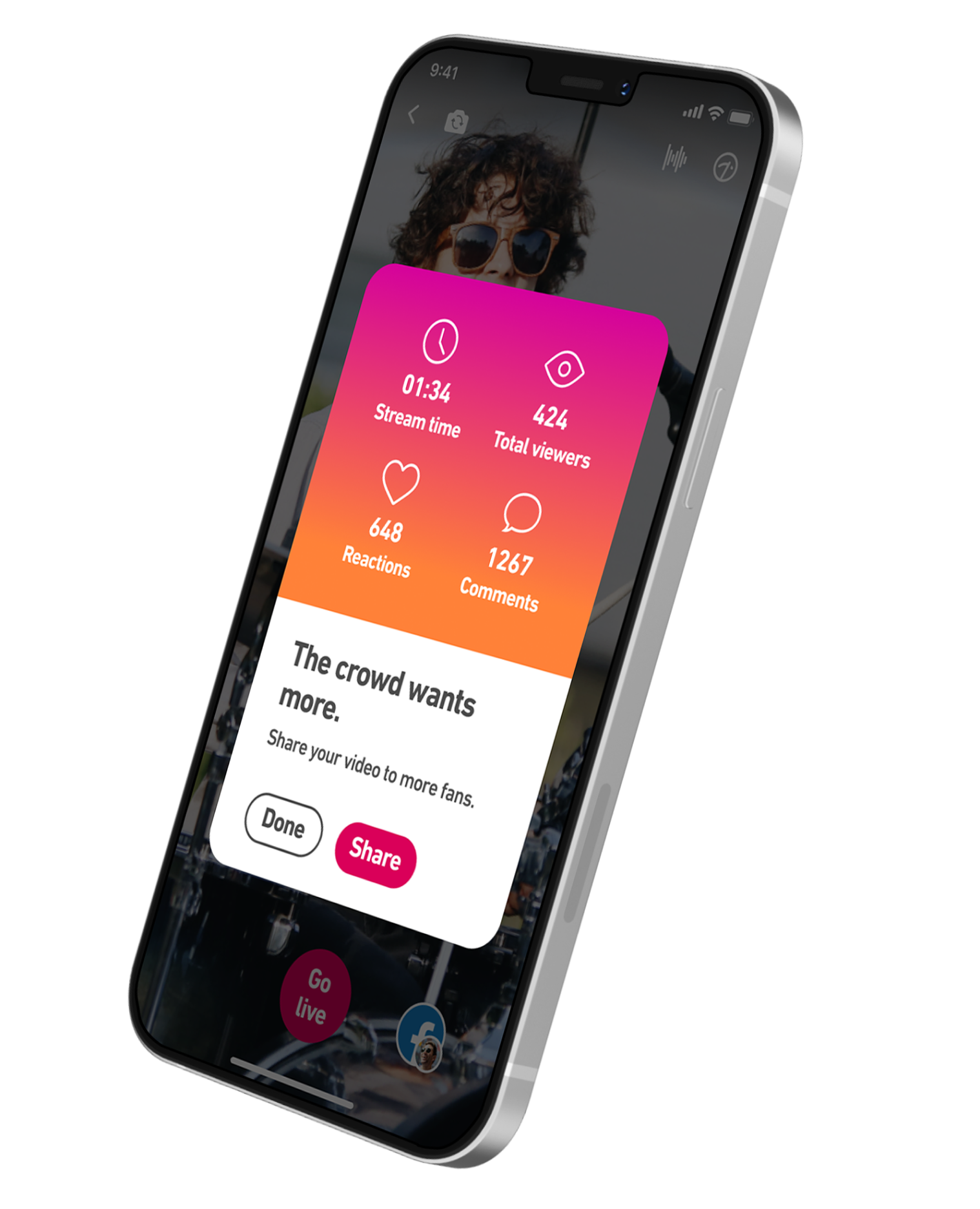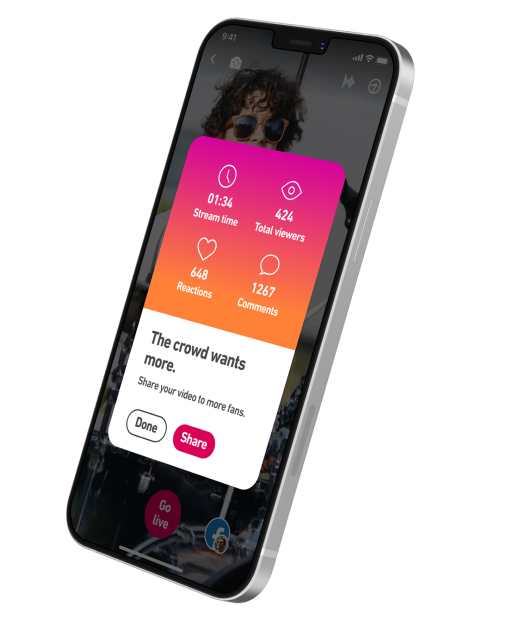 Case Study: Brainly Tutor making education accessible anywhere, anytime
Brainly Tutor is a leading learning platform with the most extensive Knowledge Base for all school subjects and grades. Its mission is to give students one-on-one attention from live tutors when they need more personalized support.
Miquido was responsible for the user experience on mobile, the frontend development, and the app design. Our long lasting cooperation with client, previously gathered users data and testing enabled us to bring much more value for the end users during the Brainly Tutor development.
students, parents, and educators worldwide
Tech stack
The product design element in our initial workshop, alongside the rest of the team, was vital in helping us to shape our final product. (…) The Miquido team were very well versed on best practices and flexible in accommodating our wishes. Working with the product design team was a smooth and seamless partnership!"

Co-Founder @ Step
At the beginning of cooperation with Miquido, we had a lot of ideas for product development, but no specific plan. The two-day workshop helped us to broaden the perspective, sort out areas and create a backlog of tasks for further work on the mobile app."

Product Manager @ Empik Go
Take advantage of the individual approach on your ideas undercover journey
We are value and innovation-driven
All products and services we design are value and innovation-driven. This translates into the high usability of the products and an appreciation of both business and IT communities. Thanks to our product portfolio of over 200 completed projects, we have been recognised by the Mobile Trends Awards, Fintech Awards, UK App Awards and more.
We provide constant expert's support
Our management team and customer relations professionals are constantly working to secure your satisfaction with the project. Miquido's Product Strategy team is dedicated to your product and ensuring your company's satisfaction with the partnership.
Product Strategy FAQ
What are the stages of the product strategy process?
Step1: Discovering your agenda
This initial stage is all about exploration and understanding. It's important to dive deep into your goals, desires, and the needs of your target audience. By conducting thorough research and gathering insights, you can uncover valuable information that will shape the direction of your product.
Step 2: Shaping your product vision
Once you understand your agenda better, it's time to give form to your product's vision. This stage involves defining a clear and inspiring purpose for your creation. By envisioning how your product will solve a problem, you set the tone for the rest of the design process.
Step3: Defining product goals
With your vision in mind, it's essential to establish specific goals that will guide your product's development. These goals should be measurable and aligned with your vision. Whether it's improving user engagement, driving sales, or enhancing user satisfaction, clearly defined plans keep your design process on track.
Step 4: Creating a goal-based roadmap
This stage involves creating a roadmap that outlines the steps and milestones required to achieve your product goals. A well-structured roadmap helps to prioritise tasks, allocate resources effectively, and set realistic timelines. It allows for flexibility and adaptation as you navigate through the design process.
Step5: Repeated review and modifications
It is worth remembering that design is an iterative process. You can identify improvement areas by gathering feedback from users, conducting usability tests, and analysing data. Making adjustments and enhancements based on these insights ensures that your product evolves and meets the ever-changing needs of your audience.
Why is Product Strategy important?
A strong product strategy provides a clear vision and purpose for your product. With a well-defined strategy, everyone involved in the product journey, from the development team to the stakeholders, can align their efforts towards a common goal. It brings focus and direction, ensuring everyone is working towards the same vision. Furthermore, it lets you empathise with your target audience, gaining insights into their pain points. By truly understanding your customers, you can effectively tailor your product to meet their specific needs. This customer-centric approach enhances user satisfaction and fosters loyalty, driving long-term success.
It is also worth noting that in a crowded marketplace, having a unique selling proposition is essential. A well-crafted product strategy helps you identify what sets your product apart. It allows you to leverage your strengths and differentiate yourself by offering something distinctive and valuable to customers. This differentiation attracts attention and creates a competitive advantage, enabling you to stand out in the market. However, markets are dynamic and ever-changing. A well-defined product strategy takes into account this fluidity and embraces adaptability. It allows you to respond to market shifts, technological advancements, and changing customer needs. With a flexible strategy, you can pivot, adjust your approach, and seize new opportunities, ensuring your product remains relevant and competitive.
Furthermore, developing a product requires careful resource allocation. A sound product strategy helps you allocate resources effectively by prioritising activities and investments that align with your goals. It ensures you maximise your resources, whether it is time, budget, or workforce.
That is why a solid product strategy focuses not just on short-term gains but also on long-term growth. It helps you set realistic goals and milestones, providing a roadmap for continuous improvement and expansion. By keeping an eye on the bigger picture and planning for the future, you can navigate the product journey sustainably, nurturing growth and maximising the product's potential.
When can I use Product Strategy?
Product strategy can be applied in a variety of situations, depending on the needs and goals of your product. For example, when you have a new product idea or concept, product strategy helps you lay the groundwork for its development. Creating a solid strategy from the beginning can set a clear direction for your product and increase the likelihood of success.
On the other hand, markets are constantly evolving, and product strategy helps you navigate these changes. Whether emerging technologies, shifting consumer preferences, or new competitors entering the market, a well-defined strategy allows you to adjust your product to meet the evolving demands. It helps you stay agile and responsive, ensuring your product remains relevant and competitive.
Furthermore, product strategy becomes crucial if you're considering expanding your product offerings. It helps you identify growth opportunities and determine the best approach for diversifying your product line. A thoughtful strategy ensures that your expansion efforts align with your overall business objectives and resonate with your target audience.
Even if you already have successful products, there's always room for improvement. Product strategy guides you in analysing customer feedback, identifying areas for enhancement, and prioritising new features or updates. By taking a strategic approach to product improvement, you can deliver added value to your customers and maintain their loyalty over time.
What are the types of Product Strategies?
Below are some of the most popular strategies used in business. However, it is important to remember that the choice of the right strategy is highly individual and depends on the capabilities of the project as well as the objectives you wish to achieve.
Cost strategy
A cost strategy focuses on offering products at a lower price compared to competitors. By streamlining operations, optimising resources, and finding efficiencies, you can reduce production costs and pass on the savings to customers. This strategy aims to attract price-conscious consumers and gain a competitive advantage through affordability.
Differentiation strategy
This type of strategy centres around creating unique products that stand out in the market. Organisations employing this strategy emphasise innovation, design, features, or superior quality to set themselves apart. By offering something unique and valuable, they can attract customers willing to pay a premium for amazing products.
Focus strategy
A focus strategy involves concentrating efforts on serving a specific target market segment. Rather than catering to a broad customer base, you narrow focus to a particular group with distinct needs and preferences by using this strategy.
Quality strategy
This type of strategy revolves around delivering products of exceptional quality and reliability. Companies adopting this strategy prioritise quality control processes, continuous improvement, and superior customer experience. By providing products that consistently meet or exceed customer expectations, organisations can build a reputation for reliability and earn customer trust and loyalty.
Service Strategy
A service strategy strongly emphasises providing exceptional customer service and support. Companies employing this strategy go beyond the product and focus on delivering a positive and personalised customer experience. This can involve offering prompt and attentive support, easy returns and exchanges, or additional services enhancing the customer journey.
How long does it take to prepare a product strategy?
To give a general overview, it usually takes anywhere from 3 to 6 months to develop a well-thought-out product strategy. However, it's important to remember that this timeline is not set in stone and can be influenced by the complexity of your product, the market dynamics, and the availability of resources.
During this time, you'll typically go through several stages, including market research, competitive analysis, customer insights gathering, goal setting, and strategic planning. This process involves conducting thorough research, engaging with stakeholders, and carefully considering various factors that shape your product's direction.
First, you should understand that Product Strategy is subject to change, even in the most rigid projects, since its primary goal is to help you set the correct SMART goals. A good Product Strategy must come before any other stage of the development process. Furthermore, many variables can affect the time it will take to create a viable Product Strategy draft. Key project elements, such as the product itself, your budget, tech requirements, etc., can all affect the time it will take to prepare the roadmap.
Of course, it's worth mentioning that each organisation and product is unique so the timeline can vary. Some strategies may require a more extensive discovery phase or involve additional complexities requiring extra time and effort.
At Miquido, we work according to Scrum iterations, meaning that each work cycle takes between 1 or 2 weeks, depending on the team. If you require assistance solely with the business aspect of a Product Strategy, you can count on faster completion of the entire process.
Want to talk about your Product Strategy project?
Fill out the form – we'll get back to you soon.
The controller of your personal data is Miquido sp. z ograniczoną odpowiedzialnością sp.k. with its registered office in Krakow, ul. Zabłocie 43a, 30-701 Kraków. We process the above information in order to send you messages containing commercial, business and marketing materials.
The basis for the processing of your data is Miquido's legitimate interest – informing customers about news and changes to our offer as well as providing information about products that may be useful in their business. You can unsubscribe from the marketing communications at any time. You also have the right to access data, the right to request rectification, deletion or limitation of their processing, data transfer, the right to object, as well as the right to lodge a complaint to the supervisory body. Full information about processing of personal data can be found in the Privacy Policy.
more
They trusted us