Efficient and scalable web application development powered by Golang
Have a killer app idea and need a powerful backend solution to bring it to life? Try Go!

Choose Google's programming language for your app
Miquido is a professional Golang development company, so we know exactly how important it is for your solution to be efficient, scalable, and safe. We want to build software worthy of the industry leaders and we have the tools to do just that. So what do you say? Let's create a next-generation product together!
Why should you try Golang?
Wondering whether Go will be a good solution for your next project? This Google-created language can bring many benefits to the table, including but not limited to these: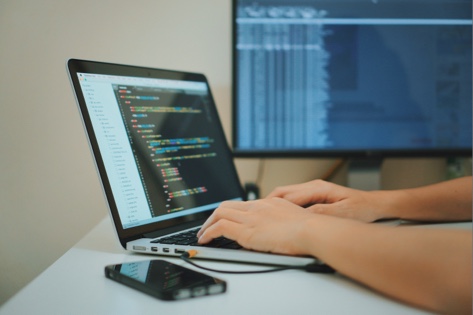 It's intuitive & compatible
As one of the newest programming languages, Go is well-suited to the requirements of modern hardware. Go-powered applications can be used within a number of operating systems and across various platforms. Go binaries can efficiently interoperate with external resources, like C libraries or Linux system functions. Moreover, Golang is a highly intuitive language, which allows developers to produce a clean and efficient code, speeding up the development process and shortening time to market.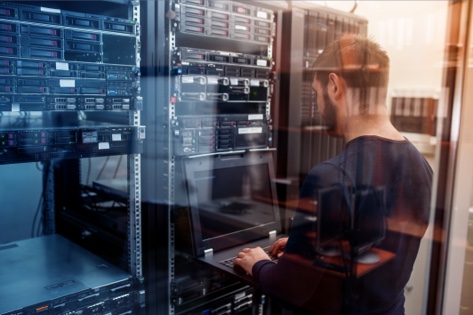 It's scalable & efficient
Golang is a great choice for complex projects that run at a high speed, as well as those projects that are meant to grow in the future. It relies on a number of built-in features that enable the reduction of memory usage. Moreover, it's fully independent, as executables created with Go don't rely on any external resources, making it more secure and easier to maintain than other languages. Thanks to its clean and easy-to-understand code, scaling Go-based applications is almost effortless!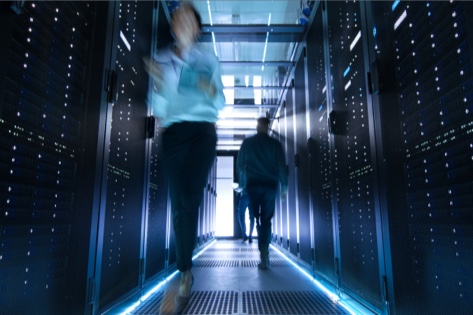 It supports distributed network services
Golang enables the creation of functional network applications where data can be used by many people at the same time. Imagine multiple independent systems that can also effectively interact with each other. Distributed network services allow for sharing the load among different systems. Thanks to this feature, if any technical failures or system corruption appear in a distributed network, they won't affect all systems, reducing downtime and facilitating general maintenance.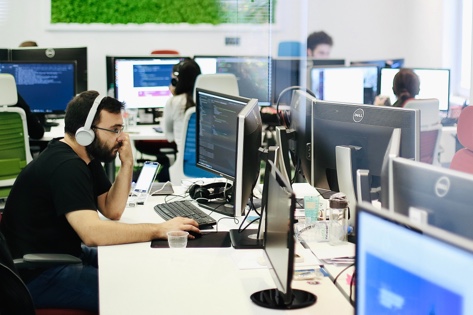 It handles microservices architecture
More and more companies are turning to microservice architecture. Golang is the perfect language to create it thanks to low overhead and no dependencies. With Go, developers can provide an architecture that will contain independent components, each of which can be written with a different technology. Thanks to microservices, even if a single module crashes, the rest of the application remains mostly unaffected. Seperate services are also easier to maintain and to scale if necessary.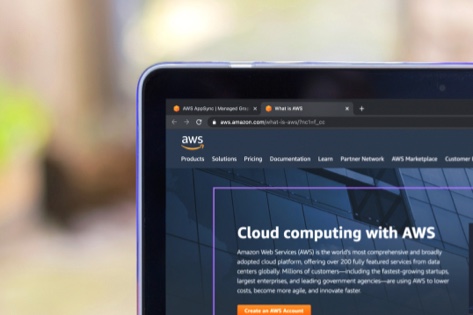 It's perfect for cloud-native apps
Due to its high portability and networking features, Golang handles deploying scalable cloud-native apps and exploits all the advantages of cloud computing particularly well. Not all legacy apps may be successfully matched with modern external resources and the modernization can become quite time-consuming, as well as risky and costly. This is why more and more companies are deciding to rewrite their software with the help of Golang for improved performance, robustness, safety, and scalability.
How long does it take to develop a Golang app with Miquido?
What makes us a top Golang Development Company?
Miquido is known for adopting new technologies before they go mainstream, and Go is no exception. This is why you can rest assured that our developers know exactly what they're doing. And there's more!
Complex solutions
As Golang specialists, we know how to write robust and efficient code. We know how to equip your app with functional features and keep it running fast. Our developers will provide you with end-to-end services, from an MVP, through user testing, all the way to the finished product.
Qualified team of Go-experts
Miquido is full of experienced specialists who create complex, scalable solutions for industry leaders. We provide our clients with extensive advisory services during prototyping and the product development process, and we also offer maintenance assistance after the application's release.
GoGoConf organisation
Thought leadership can only be measured by the professionals' willingness to share their expertise. To express our fascination with Go application development, we co-organised the GoGoConf – an event with top industry experts fully dedicated to Golang, contributing in the popularization of Go.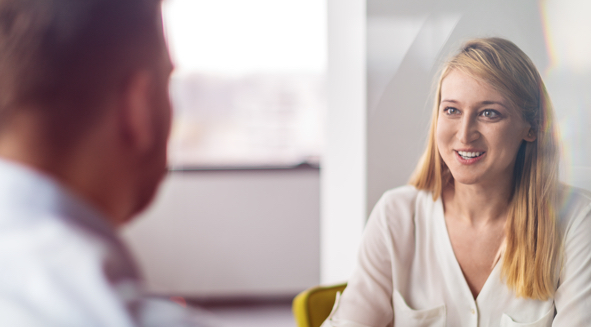 What industries can use Golang?
Michał Łabędź, Director, Content, Brainly Inc. They were able to put together a very strong team on short notice. All of the people involved from Miquido, Developers, PM, Design, QA or the Account Executive, were very proactive and open for discussion regarding the project.
years in remote
software development
digital solutions
delivered
of all projects
conducted remotely
We use the latest tech stack for your projects
Tools
Docker
Kubernetes
ELK/EFK
git
Redis
Kafka
Rabbit MQ
OpenAPI/Swagger
Databases
PostgreSQL
MySQL
Amazon Aurora
ElasticSearch
Cloud Services
AWS
Azure
Google Cloud
ECS Fargate
CloudWatch
Testing / Debugging
K6
Rest Assured
Postman
Charles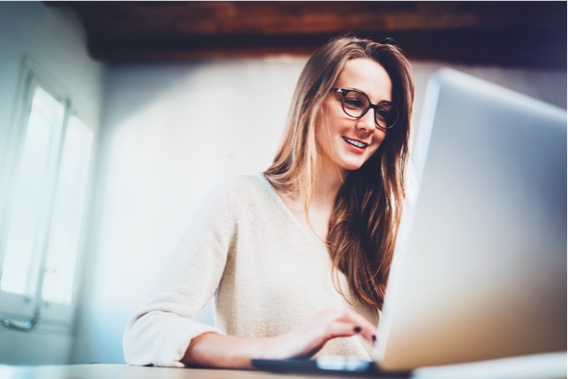 Need an alternative? Try Node.js!
People often ask whether Golang is better than Node.js, and the truth is that we can't give you a definite answer. It all depends on your development team and the scale of your project. But if you're thirsty for some Go alternatives, Node.js is a solid choice. With it you can benefit from:
Synchronicity between front- and backend codes
Open source guides and free tutorials
Ready-made solutions
Rich packaged ecosystem
Lightweight solutions/li>
Scalability
… and more!
Learn more about Node.js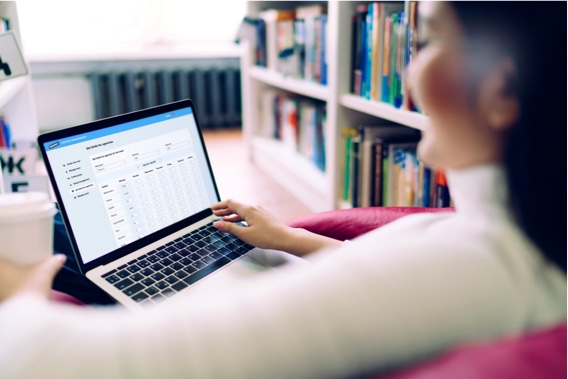 Custom Golang app development
Golang is the perfect choice if you need a customised application for your business. It ensures great performance and makes it easy to scale, develop or transform the app in the future. As using Go makes the development process fast and easy, the time-to-market for your product will be short. If there are specific requirements you want your app to meet, you should use a solution that guarantees a high level of reliability and security. Planning on ordering a custom app?
Learn about custom app development
Our services reach beyond Golang development
Want to know more about Golang? Check out our FAQ section!
In case you were not able to find an answer to your question – reach out to us, and one of our experts will make sure to provide you with detailed information.
What is Golang?
The official name of this programming language designed by Robert Griesemer, Rob Pike, and Ken Thompson is actually Go. However, it is commonly referred to as Golang because of its domain name – golang.org. Go empowers developers to create short, readable and easy-to-maintain code with all its key functionalities. Due to a number of built-in features, with Golang you can easily create backend code or web apps without additional libraries.
Golang is now successfully replacing other programming languages such as PHP, Ruby on Rails or Python. Go is already used by world famous giants like Amazon, Uber or Microsoft Azure. Simple to use, it allows developers to produce complex and functional enterprise projects.
What is Golang used for?
Golang is frequently used to develop backend solutions across different industries like Fintech, e-Commerce, Healthcare, e-Learning, etc. It is good for projects which must run at a high speed and for building scalable applications, making it a strong alternative to other modern backend technologies, such as Java, Kotlin or Node.js. Golang can be used for developing both simple, functional applications and complex enterprise apps. It is also commonly used to rewrite apps written with other languages to increase their performance and ensure their compatibility with modern external resources.
When should you use Go?
If you think that your application is too slow, you should certainly consider rewriting it with Golang. Golang developers can write robust and efficient code that will ensure your solution's high performance. It is very intuitive, and producing clean and easy-to-understand code is not difficult. It can also be successfully applied in the development of complex systems.
Who uses Golang?
Companies all over the world appreciate Golang's possibilities. It is already being used by the most famous enterprises, like Google, Uber, Dailymotion, Dropbox and Salesforce, and it's constantly gaining popularity. So if you're worried about community support or the future of this language – we'd say it's bright and shiny, and you shouldn't be afraid to invest in it.
Want to talk about your project?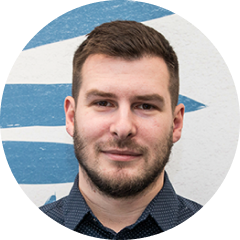 Hi, I'm Sebastian from Miquido. How can we help you with your project? Fill out the form or write us at hello@miquido.com. We'll get back to you soon!
The controller of your personal data is Miquido sp. z ograniczoną odpowiedzialnością sp.k. with its registered office in Krakow, ul. Zabłocie 43a, 30-701 Kraków. We process the above information in order to answer your questions, contact you and conduct business communication, and if you tick the checkbox, to send you messages containing commercial, business and marketing materials.
The basis for the processing of your data is your consent and Miquido's legitimate interest.You can unsubscribe from the marketing communications at any time. You also have the right to access data, the right to request rectification, deletion or limitation of their processing, data transfer, the right to object, as well as the right to lodge a complaint to the supervisory body. Full information about processing of personal data can be found in the Privacy Policy
Show more