Brainly
A knowledge-sharing platform connecting students and experts
Education
About Brainly solution
Brainly is the knowledge-sharing community where 150 million students and experts crack the toughest homework questions.
Our team took up the challenge of creating Brainly Content Tool – the web platform for managing the answer requests on Brainly. The solution was the direct answer to the problem of tasks distribution and optimising the workload of answer-providers. We've created the Content Tool in a matter of 3 months. The platform enables effective arrangement of experts' responses, easy time tracking and workflow monitoring features.
Services
PoC
Web Development (Backend, Frontend)
Web design
Great cooperation and agility, continuously delivering value every single iteration, starting from sprint one. It was as if we had our own team working on that.
Łukasz Nalepa, Engineering Director, Brainly
of questions
answered in 24 hours
higher benefit rate
than the targeted goal
of weekly work time
saved by each user
Want to talk about your project?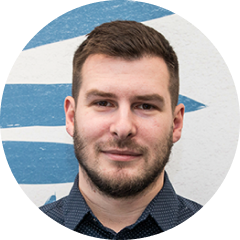 Hi, I'm Sebastian from Miquido. How can we help you with your project? Fill out the form – we'll get back to you soon.
The administrator of your personal data is Miquido sp. z o.o. sp.k. with its registered office in Kraków at Zabłocie 43A, 30 – 701 Kraków. The basis for processing your data is your consent and the legitimate interest of Miquido.
You may withdraw your consent at any time by contacting us at marketing@miquido.com. You have the right to object, the right to access your data, the right to request rectification, deletion or restriction of data processing. For detailed information on the processing of your personal data, please see Privacy Policy.
Show more