Travel app development company
Increase sales and loyalty with an engaging app delivered by a top-rated travel development agency
Let's work together


Travel app design & software development
Do you want to build a mobile app that will transform the travel and tourism industry? You're in the right place! We've worked with globally recognised brands, like Skyscanner and TUI, so you can rest assured that we've got the skills, expertise, and technology to help you develop a travel app of tomorrow.
Our travel app development services
We specialise in building custom web & mobile apps for travel agencies, the hospitality sector, and independent tourism ventures. Learn how we can help your business!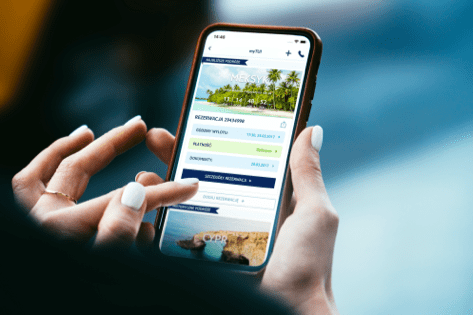 Software for travel agencies & operators
If your job is to get people to their dream destinations and long-awaited holidays, ours is to help you do just that with less effort. We know what features the most successful tour operators rely on and what functionalities your customers are looking for. From internal agency processes automation to virtual assistants for your clients – all you need to do is share your vision for the future of the travel industry, and we'll get you there.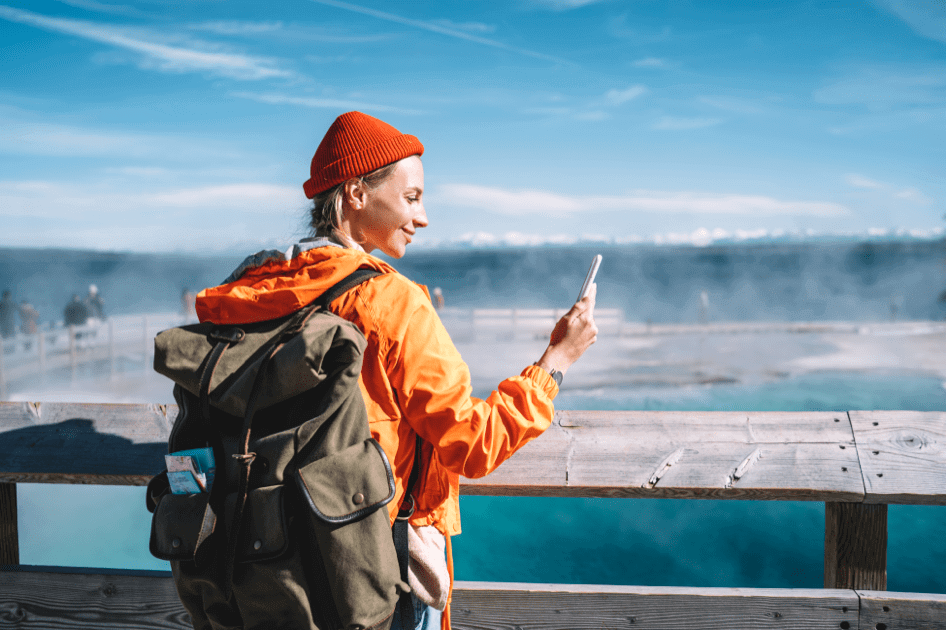 Travel planning & management
Independent tourists need help planning, organising, and keeping track of their travel routes, so they often opt-in for an agency's services instead. If you have an idea for an application or a platform that will serve as a personal digital travel operator and will allow removing the third party out of the equation – we'll be happy to help you bring it to life. With features like instant booking, expense tracking, itinerary planning, and more, everyone can be a traveler!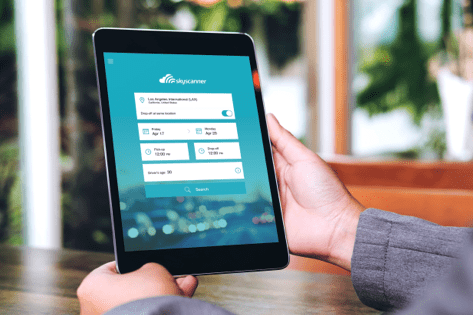 Hospitality software development
Thanks to technology, people can now have a complete hotel or restaurant overview at their fingertips! We'll help you develop an application that facilitates property selection and management, all from a single platform. Integrate your solution with third-party services, add voice chats and digital assistants for the process to run smoother, provide invaluable tips and advice to your guests, and watch your business grow!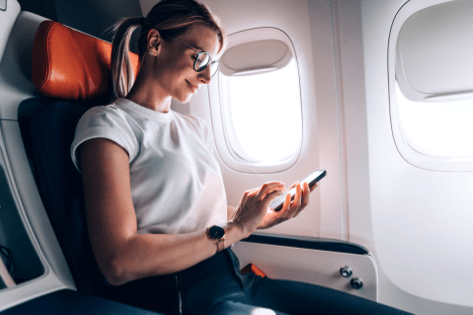 Ticketing & transportation
Manage your plane, train, or even good-old faithful city bus tickets in one place thanks to a smart transportation app. Provide city-wide digital access to museums, galleries, and other cultural places of interest. Replace physical cards, talons, and print-outs with a single application! Let's build a solution that will make traveling a pleasant stress-free solution and allow users to store all the important information right in front of them.
Tangible results, right on schedule
Need your idea verified fast?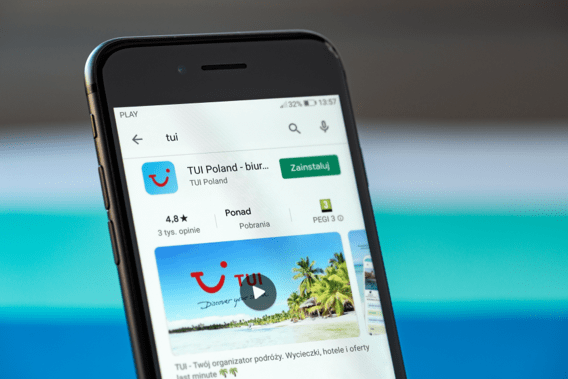 Must-have tourism app features
There's more to a successful travel app than design: it's what's inside that counts. We've been developing hospitality & travel applications for years, so we know exactly what users value the most:
Flexibility
Online & offline access
Data & client management
Expense tracking
Multi-currency and multi-language
Customisation
Quick support
Accommodation management
Itinerary suggestions
Do you want to provide your future customers with the best travel experience? Trust us with the development of your tourism software!
Why choose Miquido as your travel app software developer?
There are many companies specialising in travel application development, so you might be wondering what makes us the best. Here are just a few examples:
Custom tourism software
Give your users exactly what they need and don't overpay for the features you know they won't be using. Invest in custom travel software development and stand out from your competition!
Apprised mobile travel apps
We deliver top-notch applications across various industries. The travel projects we've completed, like Skyscanner, are recognised worldwide and we know how to get your product aknowledged as well!
Client-oriented process
Do you want to work with a travel software development company that hears your suggestions and genuinely cares for your success on the market? Miquido is the right software developer for you then!
Here's what our clients say about working with Miquido
With 9 out of 10 of our projects coming from referrals and 4.9 rating on Clutch, we really care about our customers' satisfaction. And it pays off!

Miquido's team is Agile, responsive, and eager to share their ideas for improvements.

Miquido was engaged throughout the project and responded well to the expeditious timeline. They were proactive in project management and understood the requirements and challenges.
Miquido is dedicated to the customer. Their sales team takes care of the client. They regularly ask how the project is going.
years in software
development
digital solutions
delivered
From travel app design to market release, we've got you!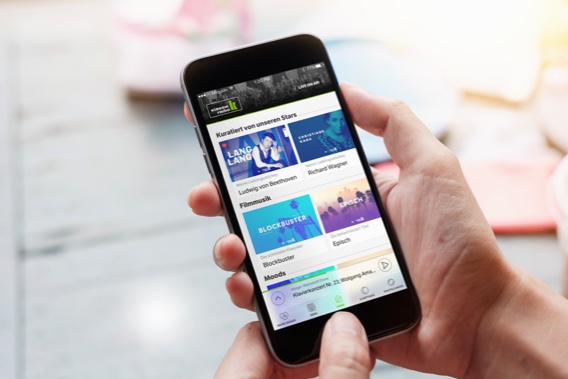 Custom travel application development
You might have already seen many ready-made travel app development solutions. What we offer is anything but ordinary! Opt-in for custom software for the tourism industry and impress the world with a truly unique product tailored specifically to your vision and your customers' needs. Sound like something you'd be interested in?
Learn about custom apps
From travel app design to market release, we've got you!
Got more questions about travel app development? Check our FAQ section!
And if you still couldn't find the answers you were looking for, simply reach out to us directly and we'll help you ASAP
What are the best features a travel app should include?
While travel app features may vary between app types, there are a few must-have features that can make your app trump the competition:
Augmented Reality: With AR, users can view their surroundings through the camera of their smartphone and receive information about nearby points of interest, historical landmarks, and other tourist attractions. This can be a fun and engaging way for users to explore new destinations and learn more about the places they are visiting.
Local culture insights: Information about local traditions and etiquette can help travellers better understand the local culture and avoid cultural misunderstandings. This feature can benefit international travellers visiting destinations with vastly different customs and cultural norms.
Language Learning: Offering language learning tools within the travel app can be a valuable feature for international travellers looking to learn basic phrases and improve their language skills. This can help users better communicate with locals and navigate their surroundings more effectively.
Personalisation: This feature can make your travel app genuinely unique. By utilising machine learning algorithms and user data, travel apps can offer personalised recommendations for activities, restaurants, and attractions based on users' preferences and travel history.
Travel itinerary generator: This can be a valuable tool for users who want to plan their trips. It allows users to easily create custom travel itineraries, including flights, hotels, and activities, based on their preferences and travel goals.
Location-based emergency services: It is also a must-have feature for any travel app, as they provide users with access to emergency services such as hospitals, police stations, and fire departments in an emergency
How long does it take to create a travel app?
The exact timeline depends on the project requirements, the chosen technology, the size of the team or the number of features.
In general, creating a basic travel app with essential features such as a booking system, in-app translation, payments, user ratings, and a travel itinerary generator can take three to six months.
On the other hand, a more complex travel app that incorporates unique features such as augmented reality, chatbots, and artificial intelligence can take much longer to develop. These types of apps require more advanced programming and specialised expertise, which can significantly extend the development timeline.
Additionally, the development process can be further complicated by integrating third-party platforms and services, such as booking engines, payment gateways, and social media platforms. Integration with these platforms requires additional time and effort and can impact the overall timeline for app development.
There is no clear-cut answer to the question of the time needed to create a tourism application. Each project requires completely different solutions and a different approach, which can affect the timeframe. The best way to get an accurate time frame is to contact the project team and provide accurate information about your product's requirements.
How much does travel app development cost?
Developing a travel app can be a complex process that involves various factors that can influence the final cost. The cost of developing a travel app depends on the app's complexity, the development team's location, expertise, experience, and ongoing maintenance costs.
In addition to these factors, other aspects can impact the cost of travel app development, such as the choice of the technology stack, the design of the user interface and user experience, the integration of third-party services, and the scope and scale of the project.
To provide a general overview, simple travel guide apps with basic features, such as a map and a list of tourist attractions, can cost anywhere between $50,000 to $100,000 to develop. More complex travel apps that require advanced features, such as augmented reality, chatbots, and artificial intelligence, can cost upwards of $200,000 or more.
In conclusion, the cost of travel app development depends on several factors, including the choice of the technology stack, user interface and user experience design, integration of third-party services, and the scope and scale of the project. Working with a knowledgeable and experienced development team can help to optimise the development process and minimise costs.
How do we create travel apps in Miquido?
Every software developer of your travel project might have their approach to the development process. Here's an example of the steps we take at Miquido:
The first phase in the travel app development process is learning about the client's business needs and verifying their idea with real users . This stage involves conducting research and analysis to better understand the target audience and the project's requirements.
The next step is to specify the details through tailored workshops focusing on data, products, or strategy . These workshops allow Miquido to gain a deeper understanding of the client's unique needs and expectations and to collaborate with them to develop a clear and detailed plan for the project.
Once the project details have been specified, we begin the design and development process . This typically takes around three months to complete the Minimum Viable Product ready for market release. During this stage, Miquido works closely with the client to ensure that the product meets their expectations and requirements.
After the product is launched, we continue to collect feedback from users to improve the product and address any issues . They also offer ongoing maintenance, support, and updates to ensure the product remains up-to-date and functional.
Yet, once again, we'd like to highlight that we approach each client and every project individually, so your experience with us may differ from the generalised approach described above.
Want to talk about your idea?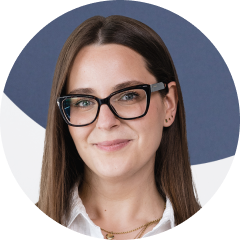 Hi, I'm Katarzyna from Miquido. How can we help you with your project? Fill out the form – we'll get back to you soon.
The controller of your personal data is Miquido sp. z ograniczoną odpowiedzialnością sp.k. with its registered office in Krakow, ul. Zabłocie 43a, 30-701 Kraków. We process the above information in order to answer your questions, contact you and conduct business communication, and if you tick the checkbox, to send you messages containing commercial, business and marketing materials.
The basis for the processing of your data is your consent and Miquido's legitimate interest.You can unsubscribe from the marketing communications at any time. You also have the right to access data, the right to request rectification, deletion or limitation of their processing, data transfer, the right to object, as well as the right to lodge a complaint to the supervisory body. Full information about processing of personal data can be found in the Privacy Policy.
Show more