UX design solutions tailored for your needs
Accessibility, usability, and desirability – good user experience can improve these & much more.
Let's pave the way for your digital product's success on the market!

Keep your users engaged with seamless UX
Captivate your users with relevant and meaningful experiences through a thoughtful design and make your product more in line with their needs. Our experienced UX team will select the matching methods and tools to fully understand your customers and give them exactly what they're looking for!
Our User Experience design services
Here's some insight into the most important components of our design process. Note, however, that the UX journey is unique for each product – that's what makes it so effective!
Market & user research
To design a compelling experience, you should always start with a deep understanding of user needs, values, abilities, and limitations. Using an empathetic approach, we adopt the user's perspective to get familiar with their problems and expectations. Then we combine this knowledge with market research, analysing the products of the competition, and researching the niches. This way, we are able to suggest solutions that make a difference.
Exploration & Information architecture
Information architecture design is one of the fundamental tasks of the UX team. Well-designed IA can improve functionality of the app by making communication between the product and the user more effective. That means easier access to the desired information. Our team will bring your IA design to the next level, making your app behave just as users expect it to. We can help you not only with planning the structure of your product but also marking priorities and monitoring user behaviour to make the app work even better.
Wireframing & UX writing
Wireframing allows for the organisation of the structure of a website or app before the creative phase begins. The wireframe serves as a visual guide and provides a better understanding of the structural architecture and design flow. This phase is perfect for trying out various ideas without risking any financial consequences. After the wireframe is ready, we head into UX writing. Using a simple, user-friendly language, we create content and microcopies that navigate users through the app.
Prototyping & usability testing
Prototyping helps us see the big picture. At this stage of the project development, we test the flow of design and collect feedback. Prototyping is followed by usability testing. Using a set of tools, we analyse whether the users can navigate through your app effectively and identify the causes of possible problems. Explorative, assessable, or comparative? Moderated or unmoderated? Our team will help you adopt the most fitting method to make the best out of this process.
Tangible results, right on schedule
Need your idea verified fast?
Why choose Miquido as your User Experience Design agency?
Searching for a reliable partner that will incorporate the best UX practices into your project? Here's why we'll be a great match!
Experienced designers
At Miquido, our specialists combine know-how with years of experience to make the best out of your idea. With a set of UX solutions tailored for your project, we research, prototype, test, build wireframes, and design the information architecture to improve your product's performance and usability.
Client-oriented approach
Before heading into the design, we get to know your requirements and expectations first. Together, we'll dig deep into your idea or existing product, finding the best ways to make it successful. A good understanding of your needs will allow us to adopt matching UX tools and methods.
Wide range of design services
Our complex set of services can take you through the whole product design & development process. From ideation and strategy, through UI & UX design, to web & mobile development – with us, you will end up with a complete, top-notch product with the potential to conquer the market.
Award-winning agency
Our Topline app for Abbey Road Studios was featured at Google I/O and awarded at the UK App Awards ceremony in 2018. Another of the products we've developed, HelloFresh, was recognised by Google as one of the top apps of 2016. And the list doesn't end here!
Our UX design through the eyes of our clients
Curious about the results of our work? See what our clients think about Miquido's UX design services.
They really dug deep to understand our industry and customer needs. They are truly engaged and always up for the next challenge.
They are quick to respond to our needs and ideas, being primarily client-oriented and willing to suggest their improvements and ideas.
Miquido didn't just go through the motions. They went above and beyond in being very thoughtful.
years in software
development
digital solutions
delivered
of all projects
conducted remotely
Our development process
1

Discover

2

Research

3

Ideate

4

Prototype

5

Optimise
Discover
First things first! Before heading to suggesting custom UX design solutions, we identify the scope of your project and take our time to understand your product idea and business needs. This includes discussing the potential features, tech solutions and time required to deliver them. Thanks to that, we can give you a general development quotation and schedule.
Research
A great product needs a clear vision along with a customer and market-driven strategy. This is why we dive into the specifics of your industry, analyse the moves of your competitors, learn about the latest trends and your users' needs. Our UX design services help to identify new opportunities for your business and set up a sound Unique Value Proposition for your product.
Ideate
Now it's time to come up with creative ideas. At the customer-tailored workshops, together we work on user personas and customer journeys, brainstorm possible UX solutions, and wireframe all the essential features.
Prototype
A clickable prototype clearly shows what your product can do and helps to test ideas with users or entice stakeholders to invest. With every interaction, we quickly validate our assumptions in order to reduce potential risks and to deliver a more valuable set of features that will accomplish your business goals.
Optimise
We help post-launch products test and optimise their metrics, redefine business ideas according to proposed UX design solutions and generate new features. Our team reviews the initial assumptions, looks into the data in order to detect missed opportunities, and works out improvements that can deliver quick wins.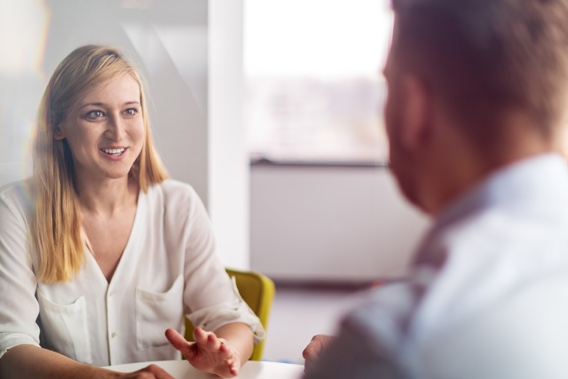 Our UX design solutions will help you get to the top of any industry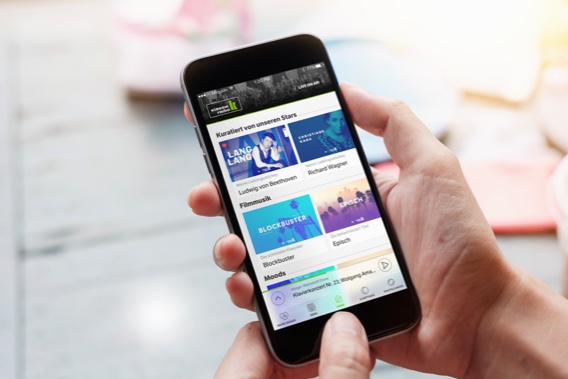 Custom app development
Think a ready-made software product is not the right solution for your company? It's about time to try custom app development! If you're searching for an IT partner that will build an app tailored to your needs, you've come to the right place. At Miquido, we specialise in developing custom applications, creating solutions that make a positive impact on the company's workflow and resonate with their values. Before heading into the development phase, we research your needs and expectations to create products that solve existing problems and prevent the new ones from occurring.
Learn more about custom apps
Not sure whether our UX design solutions will be suitable for you?
Our FAQ section can answer all the concerns you may have so far. If that's not the case – feel free to reach out and discuss your doubts with our UX specialists at Miquido.
Can I use UX design services after the product launch?
Our user experience services are designed to support projects at every stage of development. It's never too late to improve your UX, even if you've already launched the product. However, the earlier the better. We always encourage the entrepreneurs to polish the user experience design before the development process, as it can save them many worries and funds.
Does Miquido offer remote User Experience consulting?
Yes! At Miquido, we love working remotely – actually, 90% of our projects are carried out that way. Both UX consulting services and design processes can remain fully remote. At the same time, you're more than welcome to schedule a UX consultation in one of our offices if this type of cooperation resonates with you more.
How much do UX design services cost?
The overall cost depends on the size of your project and the stage of development you're at, as well as the scope of work expected from our side. Get in touch with us directly to receive a quotation.
Do you organise User Experience Design workshops?
We do! At Miquido, we have experience in running workshops both before and after launching the product. Their content and structure will be adjusted to your specific case. By the end of it, all the participants will have a better understanding of the product-user relationship dynamics. This knowledge can later be applied in the further product development process.
Want to talk about your idea?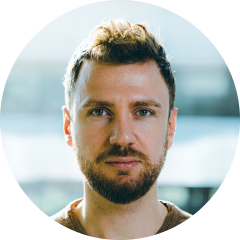 Hi, I'm Maciej from Miquido. How can we help you with your project? Fill out the form – we'll get back to you soon.
The controller of your personal data is Miquido sp. z ograniczoną odpowiedzialnością sp.k. with its registered office in Krakow, ul. Zabłocie 43a, 30-701 Kraków. We process the above information in order to answer your questions, contact you and conduct business communication, and if you tick the checkbox, to send you messages containing commercial, business and marketing materials.
The basis for the processing of your data is your consent and Miquido's legitimate interest.You can unsubscribe from the marketing communications at any time. You also have the right to access data, the right to request rectification, deletion or limitation of their processing, data transfer, the right to object, as well as the right to lodge a complaint to the supervisory body. Full information about processing of personal data can be found in the Privacy Policy.
Show more