Artificial intelligence services: Smart solutions to business challenges
We help companies automate their processes with AI-based solutions tailored to their needs

We're officially recognised as Actions on Google experts
Looking for a cutting-edge tech solution? Go with Artificial Intelligence! Miquido specialises in providing seamless AI and Machine Learning solutions for businesses of all sizes and colours. Whether it is Data Science, Computer Vision, Voice Assistants and Chatbots, or something even more advanced – you've come to the right place.
Explore our Artificial Intelligence services
Stay up to date with new possibilities. Explore our artificial intelligence services and see how you can enhance your products and create unique AI-based solutions.
Tangible results, right on schedule
Need your idea verified fast?
years in software
development
digital solutions
delivered
of all projects
conducted remotely
Technology stack
Data Science
Python
Spark
Glue
EMR
BigQuery
Machine Learning
SageMaker
TensorFlow
Keras
Business Intelligence
Data Studio
Power BI
Voice assistants
Google Assistant
Alexa
Siri
Our development process
1

Scoping & estimation

2

Workshops & preparation

3

Design & development

4

Product release

5

Maintenance & support
Scoping & estimation
First we identify the scope of the project and take our time to go through your requirements, business plans and expectations. Afterwards, we discuss the features you want your AI solution to have, and estimate the complexity of the whole project. This part of the process will help you choose the appropriate tech services required to support your idea. When we're done with that, we'll be able to give you a general quotation and development schedule.
Workshops & preparation
In order to better understand your business needs, we prepare a series of Workshops with our Data Scientists and Data Engineers. During those meetings, we will go through all your requirements, describe the available Artificial Intelligence solutions that would fit the project, as well as software packages and data infrastructure to help you polish your idea and pick the right strategy.
Design & development
This phase begins with data collection, consolidation and processing to get it correctly formatted and ready for modeling. After that, we choose an algorithm suitable for your modelling case, which will be used to train the model with available data. The development process is iterative, as it is based on refined and repeated modelling to make certain that the solution we chose is the best for your specific case. The length of this phase depends on the project size and complexity.
Product release
The big day has come – your product is ready to be released! As soon as it goes live, we manage the deployment and release it under the agreed infrastructure. Time is of essence during this stage, so we make sure that every element of the system is released on schedule and works seamlessly. After the product is brought to the market, you can still count on our ongoing support.
Maintenance & support
Building long-term relationships with our clients is what Miquido is all about. Your digital product is released, but this doesn't mean the journey ends here. If there are any additional features you'd like to add, some changes that you want to make or simply want us to take care of maintenance, we're ready to be of assistance. Also, if you'd like to transfer the project to your in-house team, then we'll make sure the process goes smoothly.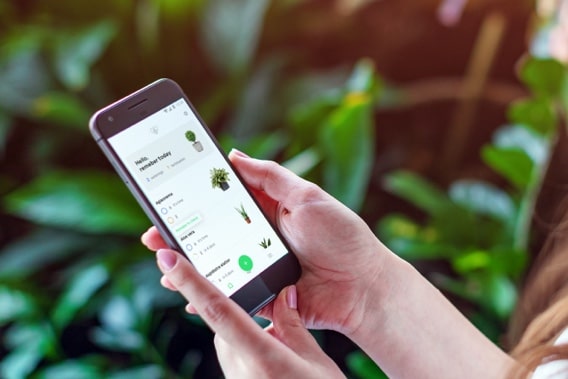 Custom AI-based app development
Have an idea for a custom application based on AI? You've come to the right place! At Miquido, we specialise in custom app development that is meant to create one-of-a-kind digital products just the way you envision them. We will provide you with a unique, complete solution, made with the features you request, and adjust the process to your particular business needs.
Learn about custom app development
Have some questions about AI software development?
Want to learn more about Artificial Intelligence? Browse our FAQ sections and get your answers or contact us for detailed information.
What is Artificial Intelligence?
There's no doubt that you've heard the phrase multiple times, especially in the past couple of years, but let's give the buzzword a proper definition. Artificial intelligence is a part of computer science that focuses on machines being able to perform human-like cognitive processes, such as learning, perceiving, recognizing visual patterns as well as speech, and decision making. AI is divided into multiple subfields, but it is safe to say that, generally speaking, AI works on the basis of data and algorithms that allow the machine to learn, perform tasks and improve.
What is the difference between AI and Machine Learning?
Artificial Intelligence (AI) is a broader concept. AI provides software that can solve problems by itself, while Machine Learning uses algorithms that learn from the data and is a part of AI.
How can AI be used in business?
It shouldn't be a surprise that the share of companies using AI has been steadily increasing over the last decade. Artificial intelligence can solve a variety of business-related problems, such as:
Collecting, processing and interpreting large amounts of data
Automating tedious processes and operations
Generating valuable business insights based on available data
Personalising user experience
Improving customer service
Examples of those uses can be found in the form of chatbots and voice assistants that make for better and faster communication, digital ID recognition, recommendation systems, churn predictions, and much more. AI can not only eliminate the possibility of human error, but also give employees the time needed to perform tasks that require their attention most. With the help of AI-based automation, companies save resources, speed up their operations and overall increase efficiency, so it's no wonder that the use of artificial intelligence in business is only predicted to grow rapidly in the upcoming years.
Want to learn more about the topic? Check our AI guide for business owners!
What are the main subfields of Artificial Intelligence?
Artificial intelligence is a broad concept that covers different topics related to a variety of disciplines, as well as fields intersecting with them. The major subfields of artificial intelligence include:
Machine learning, which uses computer algorithms that give programs the ability to learn based on available data.
Natural Language Processing, which deals with the ability of a machine to understand, analyze and process human language, whether in written or spoken text.
Computer vision, which refers to the ability of a program to identify, classify and interpret visual images.
Artificial Neural Networks, which focuses on algorithms being able to mimic the functions of a human brain in order to solve complex and non-linear problems.
Which industries benefit from AI the most?
AI solutions are being implemented in a variety of different industries, but there are some that artificial intelligence has helped to truly revolutionise. One of the most obvious examples is the finance industry, where artificial intelligence solutions are used to ensure the safety of transactions, prevent credit card fraud and perform risk assessments with more detail. The industry has also benefited immensely from AI-based customer behaviourl analysis.
When it comes to profiting society as a whole, the most important use of AI has to be in the healthcare industry. With the aid of machine learning, medical professionals are able to make more informed diagnosis and choose personalised treatments for their patients. AI-powered medical imaging is also helping to diagnose serious conditions faster and with more accuracy.
The development of AI solutions has also hugely benefited the retail industry, where recommendation systems have helped to massively increase sales (as in, for example, the case of Amazon). E-commerce is perhaps also the industry that gained the most from the use of chatbots, as they've helped to improve and simplify customer service.
Curious about how AI can benefit your industry? Reach out to us and see what solutions would be best for your particular case.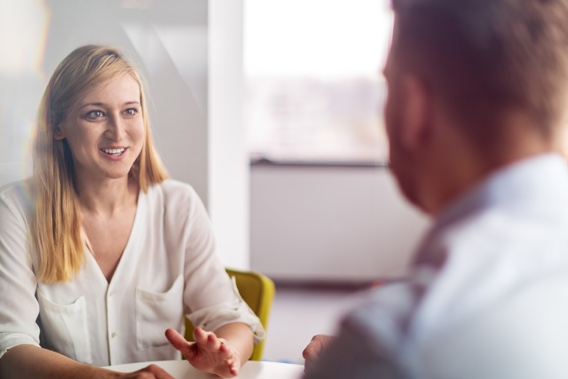 Our AI development services across industries
See which technologies we work with
Want to talk about your idea?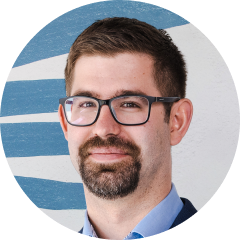 Hi, I'm Jerzy from Miquido. How can we help you with your project? Fill out the form – we'll get back to you soon.
The controller of your personal data is Miquido sp. z ograniczoną odpowiedzialnością sp.k. with its registered office in Krakow, ul. Zabłocie 43a, 30-701 Kraków. We process the above information in order to answer your questions, contact you and conduct business communication, and if you tick the checkbox, to send you messages containing commercial, business and marketing materials.
The basis for the processing of your data is your consent and Miquido's legitimate interest.You can unsubscribe from the marketing communications at any time. You also have the right to access data, the right to request rectification, deletion or limitation of their processing, data transfer, the right to object, as well as the right to lodge a complaint to the supervisory body. Full information about processing of personal data can be found in the Privacy Policy.
Show more