Mobile banking development for secure and intuitive solutions
Lead the way into the future of modern banking with digital products that make a difference

Conquer the banking industry with Miquido
Craft a solid banking app with a software house that knows the challenges of the industry. With over a decade in the business, we've created finance solutions that have boosted company ROIs and ensured convenience for their clients. Whether you need a custom banking platform created from scratch or a solution to improve your business operations – we've got the expertise to make it happen.
Why choose Miquido as your banking software development company?
Ready to refine your business with a modern banking app? See why we should be the ones to build it!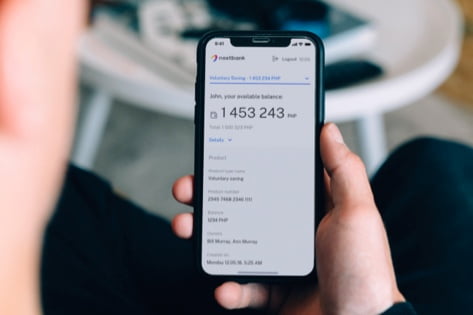 Award-winning applications
We know we make outstanding products, but you don't have to take our word for it. Our apps have been recognised worldwide, and our portfolio of over 100 projects has been granted awards from established organisations such as The UK App Awards, Mobile Trends Awards, or Singapore Fintech Awards. We've also been recognised as a Google-certified software house, so you can be sure that your project is in the right hands.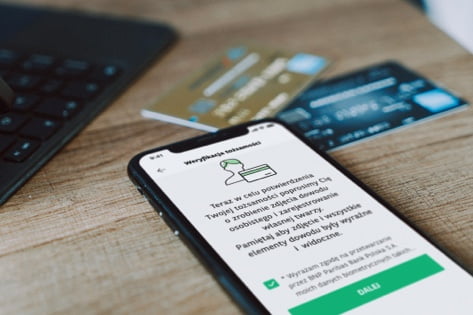 Experience in the banking industry
Choose a team of experts that knows what it takes to build a winning solution for digital banking. Over the years, we've completed projects for the industry's front runners, such as BNP Paribas, SBAB or Nextbank. Those experiences helped us understand just how competitive the financial industry can be, and how hard it is to stay ahead of the game. We've helped with complex projects as well as simple solutions, and we'll be happy to do it again!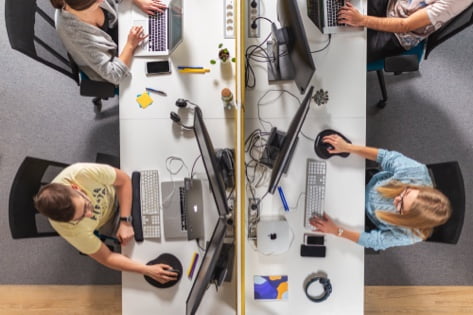 One-stop development company
There's no need to engage multiple vendors just to finish one project. With Miquido, you have the ability to do it all in one place: from ideation and strategy, through UX/UI design and development, all the way to maintenance and further product growth. Whatever you need, our team of experienced professionals will help to find the right solution for your business.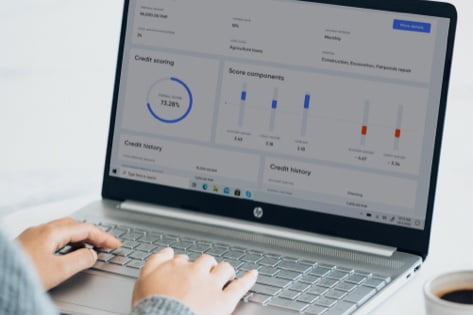 State-of-the-art tech solutions
First and foremost, your banking application needs to be secure, but functionality and innovation also play an important role when aiming for success on the market. While evaluating your idea, we'll advise you on the technology that suits your project and business best, and our AI, Machine Learning and Data Science services are there to make sure your product leaves the competitors far behind.
Tangible results, right on schedule
Need your idea verified fast?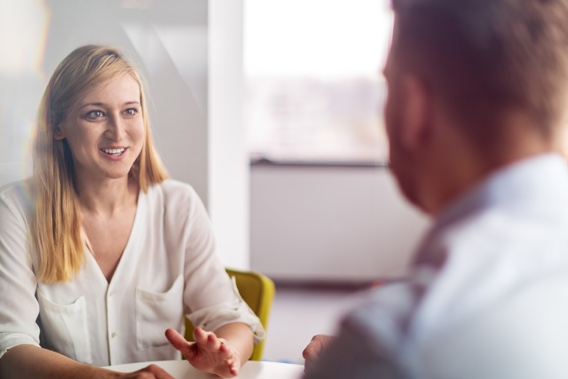 What are the features of a solid banking mobile app?
Top-notch security
Intuitive money management tools
Easy digital payments
Chatbots for customer service
Geolocation
KYC (know-your-customer) verification process
Fraud detection and alerts
Push notifications
Risk assessment
Clear dashboards
Thinking about which features would suit your app best? Contact us and our experts will advise you on the best solutions for your business.
Let's work together
Our banking development projects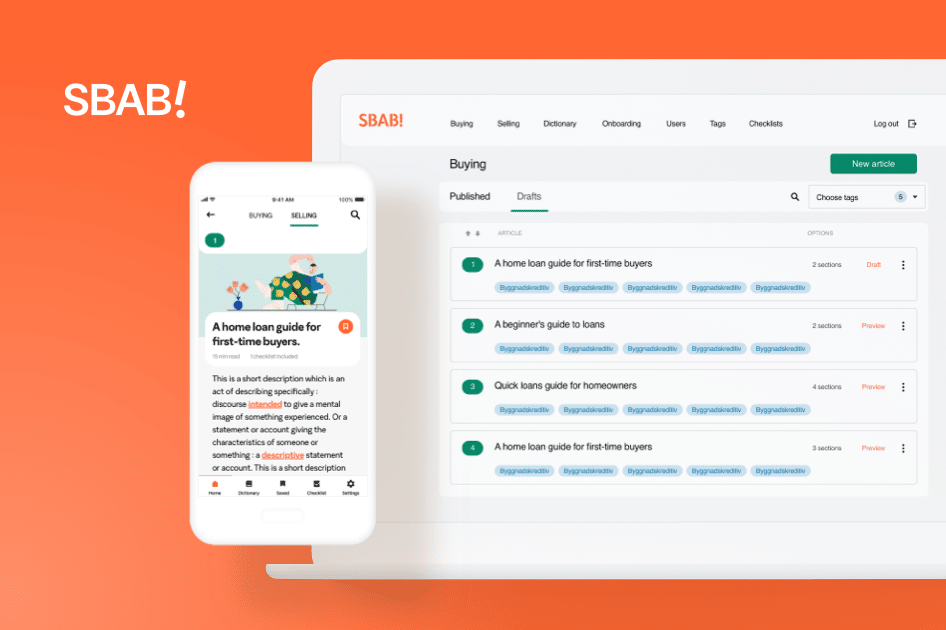 SBAB
An app advising home buyers on mortgage loans
years in software
development
digital solutions
delivered
of all projects
conducted remotely
See what we can do for your business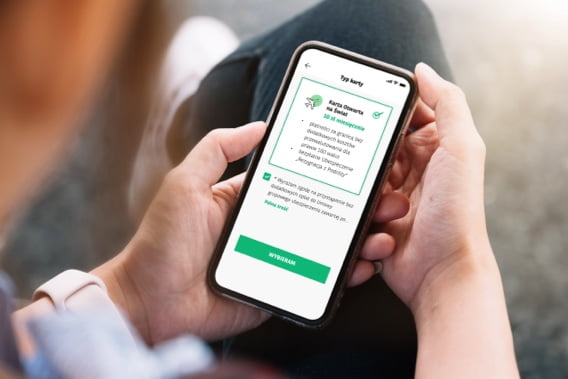 Custom banking app development
Need a one-of-a-kind solution perfectly suited to your business? With our custom app development services, you can get an application made according to your specifications, with features that you request, and the process adjusted to your specific needs. We'll listen carefully to your ideas and advise you on the right design and tech stack, while making sure the schedule and budget are adjusted accordingly. What matters to us the most is that your vision is achieved. Ready to introduce groundbreaking tech to your business?
Learn more custom app development
Learn more about banking app & software development
Have some questions about banking app development? Browse our FAQ section and search for your answers or contact us to learn even more.
What are the types of mobile banking services?
The most common types of banking services available through mobile apps are:
Access to account information
Transactions
Balance inquiries
Card blocking
Support and customer service
Digital wallet management
Locating ATMs
How is information technology used in banking?
IT has been revolutionising the way banking works for years, with the most current trend being banking for mobile. Be it through the use of chatbots for better customer service, digital wallets, account inquiries, or simple digital transactions, the main goal is to optimise the experience for both the institutions and their customers.
What is core banking software?
A core banking software is defined as a backend system that makes it possible to access an account and perform banking transactions. A system like that will usually include deposit, as well as credit and loan processing and various CRM functions.
What are the types of banking software?
The main types of banking software apps are:
Core banking, defined as a backend system that makes it possible to perform banking transactions
Loan Management, made for monitoring the information about indebted clients
Stock market management, which takes care of financial portfolio management
Want to talk about your idea?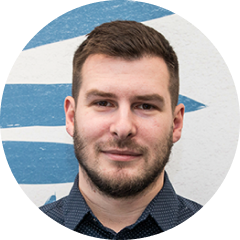 Hi, I'm Sebastian from Miquido. How can we help you with your project? Fill out the form – we'll get back to you soon.
The controller of your personal data is Miquido sp. z ograniczoną odpowiedzialnością sp.k. with its registered office in Krakow, ul. Zabłocie 43a, 30-701 Kraków. We process the above information in order to answer your questions, contact you and conduct business communication, and if you tick the checkbox, to send you messages containing commercial, business and marketing materials.
The basis for the processing of your data is your consent and Miquido's legitimate interest.You can unsubscribe from the marketing communications at any time. You also have the right to access data, the right to request rectification, deletion or limitation of their processing, data transfer, the right to object, as well as the right to lodge a complaint to the supervisory body. Full information about processing of personal data can be found in the Privacy Policy.
Show more