Banking software development company
Achieve the synergy between the innovation and the industry-specific demands
Let's work together


Conquer the banking industry with Miquido
Craft a solid banking app with a software house that knows the challenges of the industry. With over a decade in the business, we've created finance solutions that have boosted company ROIs and ensured convenience for their clients. Whether you need a custom banking platform created from scratch or a solution to improve your business operations – we've got the expertise to make it happen.
Why choose Miquido as your banking software development company?
Ready to refine your business with a modern banking app? See why we should be the ones to build it!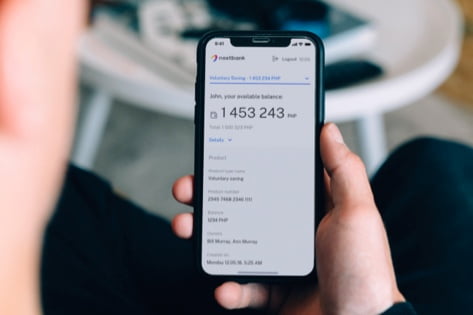 Award-winning applications
We know we make outstanding products, but you don't have to take our word for it. Our apps have been recognised worldwide, and our portfolio of over 100 projects has been granted awards from established organisations such as The UK App Awards, Mobile Trends Awards, or Singapore Fintech Awards. We've also been recognised as a Google-certified software house, so you can be sure that your project is in the right hands.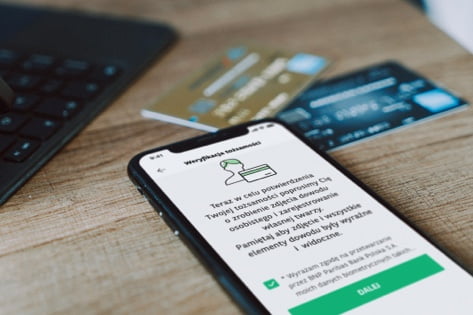 Experience in the banking industry
Choose a team of experts that knows what it takes to build a winning solution for digital banking. Over the years, we've completed projects for the industry's front runners, such as BNP Paribas, SBAB or Nextbank. Those experiences helped us understand just how competitive the financial industry can be, and how hard it is to stay ahead of the game. We've helped with complex projects as well as simple solutions, and we'll be happy to do it again!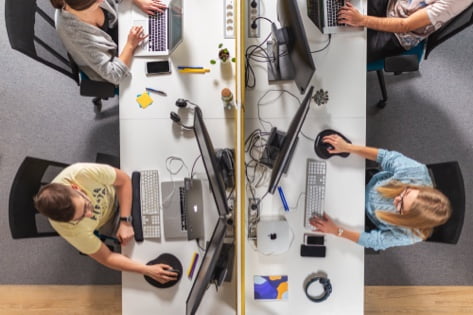 One-stop development company
There's no need to engage multiple vendors just to finish one project. With Miquido, you have the ability to do it all in one place: from ideation and strategy, through UX/UI design and development, all the way to maintenance and further product growth. Whatever you need, our team of experienced professionals will help to find the right solution for your business.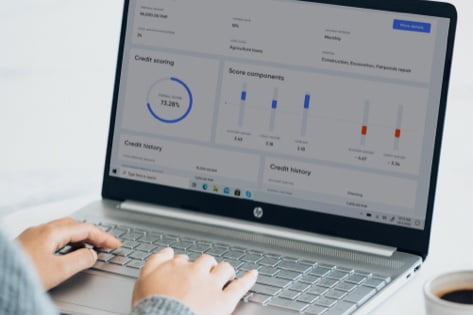 State-of-the-art tech solutions
First and foremost, your banking application needs to be secure, but functionality and innovation also play an important role when aiming for success on the market. While evaluating your idea, we'll advise you on the technology that suits your project and business best, and our AI, Machine Learning and Data Science services are there to make sure your product leaves the competitors far behind.
Tangible results, right on schedule
Need your idea verified fast?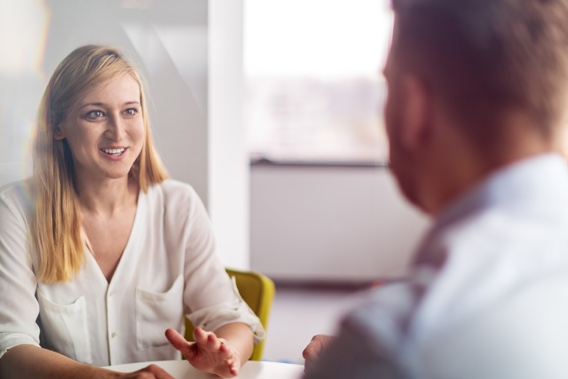 What are the features of solid mobile banking solutions?
Top-notch security
Intuitive money management tools
Easy digital payments
Chatbots for customer service
Geolocation
KYC (know-your-customer) verification process
Fraud detection and alerts
Push notifications
Risk assessment
Clear dashboards
Thinking about which features would suit your app best? Contact us and our experts will advise you on the best solutions for your business.
Let's work together
Our banking development projects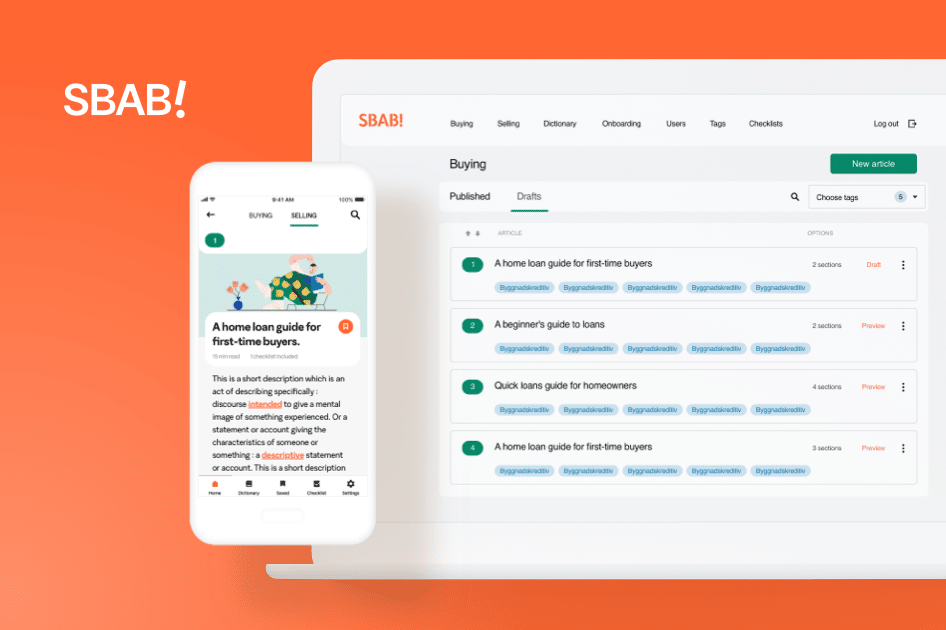 SBAB
An app advising home buyers on mortgage loans
Learn more about our work
See what our clients think about the banking development solutions we've made for them
We're impressed by Miquido's attention to detail and their transparency in everything they do.
They have a skilled workforce with great skills when it comes to design, development and QA.
years in software
development
digital solutions
delivered
of all projects
conducted remotely
See what we can do for your business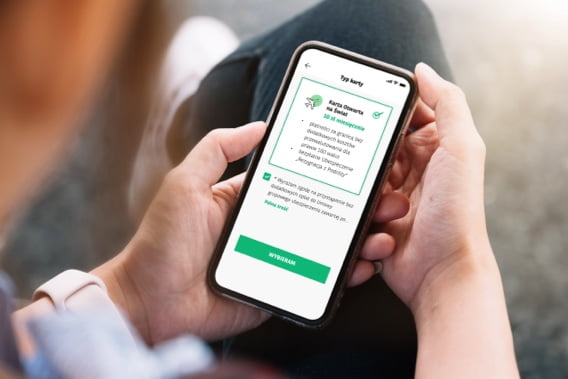 Custom banking software development services
Need a one-of-a-kind solution perfectly suited to your business? With our financial software development services, you can get an application made according to your specifications, with features that you request, and the process adjusted to your specific needs. We'll listen carefully to your ideas and advise you on the right design and tech stack, while making sure the schedule and budget are adjusted accordingly. What matters to us the most is that your vision is achieved. Ready to introduce groundbreaking tech to your business?
Learn more about banking app & software development
Have some questions about banking app development? Browse our FAQ section and search for your answers or contact us to learn even more.
How to ensure banking app's security?
App security is undoubtedly one of the most crucial aspects of every financial application. At Miquido, we place a high value on protecting our digital solutions. To ensure the safety of your solution, it's worth remembering a few key steps:
Data encryption
This is an essential aspect of every financial app. All important data such as user credentials and transaction data should be encrypted to protect the users against unauthorised access.
Secure communication protocols
Using secure communication protocols such as SSL or TLS to encrypt the data transmitted between the app and the server is an essential part of providing the appropriate confidentiality, authentication, and content-integrity protection. Also implementing certificate pinning can ensure that the app only communicates with trusted servers.
User's activity monitoring
This step helps detect some unusual activity quickly and may help prevent potential fraud. In case of suspicious activity, the application should send real-time alerts.
Multi-factor authentication
It's an extra layer of security in the application. Multi-factor authentication may include a combination of passwords, the token held by the user, or biometric identification.
Secure code practices
Ensuring that the application is free of any vulnerabilities is crucial. That is why providing regular security audits, coding standards, code reviews, and vulnerability testing is essential.
Regular updates
Updates provided regularly may help detect and patch any security issues or bugs. It is also worth remembering to encourage users to update their apps to the latest version regularly.
These are just some of the ways to take care of application security. It is also worth mentioning that there can be no half-measures regarding security when it comes to digital solutions.
How much does it cost to develop a banking app?
The cost of developing a banking app is a highly individual matter. It can vary depending on several factors , including the app's complexity, the technology chosen, the features and functionality required, the level of security required, the development team's country of origin, or legal requirements that need to be fulfilled.
In general, the cost of developing a banking app can range from $50,000 to $300,000 or more. The price of developing a mobile app is based mainly on the costs associated with the project team and is related to the employees' hourly wages. The budget should also include all of the expenses related to the project, including development, testing, security, and ongoing maintenance and support.
However, it is worth remembering that the cost should be one of many considerations when developing a banking app. Other factors, such as security, user experience, and compliance with regulations, should also be taken into account, as they are vital aspects related to the success of your application.
Ultimately, the cost of developing a banking app will depend on the unique needs and requirements of the project. By working closely with clients and taking a comprehensive approach, a good software development company can ensure that the app is both cost-effective and meets all necessary requirements for security and functionality.
Which programming language to choose for banking app development?
There are several programming languages commonly used for banking app development:
Java
Java is one of the most popular programming languages when it comes to banking development. This language is a perfect choice for projects that require a high level of security . Java is especially appreciated for its high stability and efficiency . It is also worth mentioning that Java is platform-independent and has a vast ecosystem of tools or libraries.
Python
Although it is known more for its use in the field of machine learning, Python is another programming language that is gaining popularity in the financial industry. It is particularly appreciated for its usefulness related to data analysis or financial modelling . Python will therefore be an excellent choice for data-driven banking apps .
JavaScript
Java Script is readily used to create the frontend of banking applications . It can be used to create dynamic forms, validate user input, and provide real-time feedback to users. This language allows web applications to be built using Single Page Application technology, which makes the application much easier to use intuitively. Java Script is particularly appreciated for its stability and high-level support .
These are just some of the languages readily used to develop banking applications. Each of these languages has its own strengths and weaknesses. However, the choice will ultimately depend on several factors, such as your requirements, the target platform, the development team's expertise, and the app's scalability and security requirements.
How is AI used in mobile banking?
The development of AI has completely transformed many industries – including the banking sector. Artificial Intelligence algorithms can be used in financial applications in many different aspects:
Fraud Detection
Machine learning algorithms are able to analyse collected data and identify patterns of related fraud activity. This may be particularly useful in helping companies prevent fraudulent transactions and protect customer data and assets.
Chatbots
Chatbots are incredibly useful in mobile banking, as they can provide customers with 24/7 access to chat or banking services . They may also offer personalised customer recommendations based on their previous transaction history.
Authentication
Artificial Intelligence may also be used in mobile banking biometric authentication. Machine learning algorithms can analyse all biometric data, such as fingerprints or facial recognition, to verify the user. This provides a higher level of security in modern banking apps.
Personalised recommendations
AI algorithms can provide insightful recommendations such as saving tips or debt management strategies by analysing customer spending patterns or habits. This, in turn, may increase the positive user experience.
Risk management
AI-powered algorithms can analyse vast amounts of customer data, including transaction history, spending patterns, and other behaviour patterns, to detect anomalies and flag potential fraud or risk.
Credit scoring
By analysing various data points such as income, employment history, payment history, and debt-to-income ratio, AI algorithms can provide a more objective and accurate credit score, enabling banks to make better decisions.
Voice banking
Voice recognition technology combined with AI is being used to create voice banking applications that allow customers to perform various banking tasks using voice commands.
AI is transforming the mobile banking industry by enhancing security and improving operational efficiency. With AI's capabilities in fraud detection, personalised recommendations, and authentication enhancement, fintech is advancing to better serve its customers. In conclusion, by leveraging machine learning, software development companies can create state-of-the-art mobile banking apps that offer customers a seamless and secure banking experience.
Want to talk about your idea?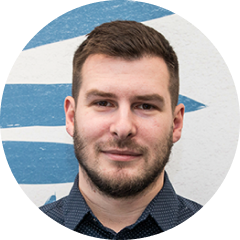 Hi, I'm Sebastian from Miquido. How can we help you with your project? Fill out the form – we'll get back to you soon.
The controller of your personal data is Miquido sp. z ograniczoną odpowiedzialnością sp.k. with its registered office in Krakow, ul. Zabłocie 43a, 30-701 Kraków. We process the above information in order to answer your questions, contact you and conduct business communication, and if you tick the checkbox, to send you messages containing commercial, business and marketing materials.
The basis for the processing of your data is your consent and Miquido's legitimate interest.You can unsubscribe from the marketing communications at any time. You also have the right to access data, the right to request rectification, deletion or limitation of their processing, data transfer, the right to object, as well as the right to lodge a complaint to the supervisory body. Full information about processing of personal data can be found in the Privacy Policy.
Show more