Enterprise app development company
Increase profitability and drive growth with our enterprise app development solutions designed to deliver ROI.
Let's work together


Navigating the enterprise app development market towards success
With the rise of mobile devices and cloud computing, enterprises must adopt a digital-first mindset and embrace emerging technologies, such as AI, IoT, and blockchain to drive innovation and boost operational effectiveness. Miquido, as a top enterprise app development company provides end-to-end services, from ideation and design to development, testing, and modernisation to ensure a seamless and successful transformation for enterprise-sized clients all around the globe.
Stay ahead of the curve: the benefits of custom enterprise app development solutions
Increase operational efficiency
Streamline your operations with custom enterprise software development solutions. Automate workflows and eliminate manual errors to improve accuracy, resulting in greater productivity and faster turnaround times.
Enhance customer engagement
Build tailored applications with personalised and interactive experiences for your customers. Allow users to easily navigate your products and services, easily access support, and make transactions.
Make data-driven decisions
Use data-driven recommendation systems, customer sentiment analysis, and pricing optimization to increase sales by using the power of business intelligence, exploratory data analysis, and big data solutions.
Establish higher level of data security
Protect your sensitive business data from cyber threats and other risks by incorporating robust security features and protocols, such as encryption, access controls, and data backups.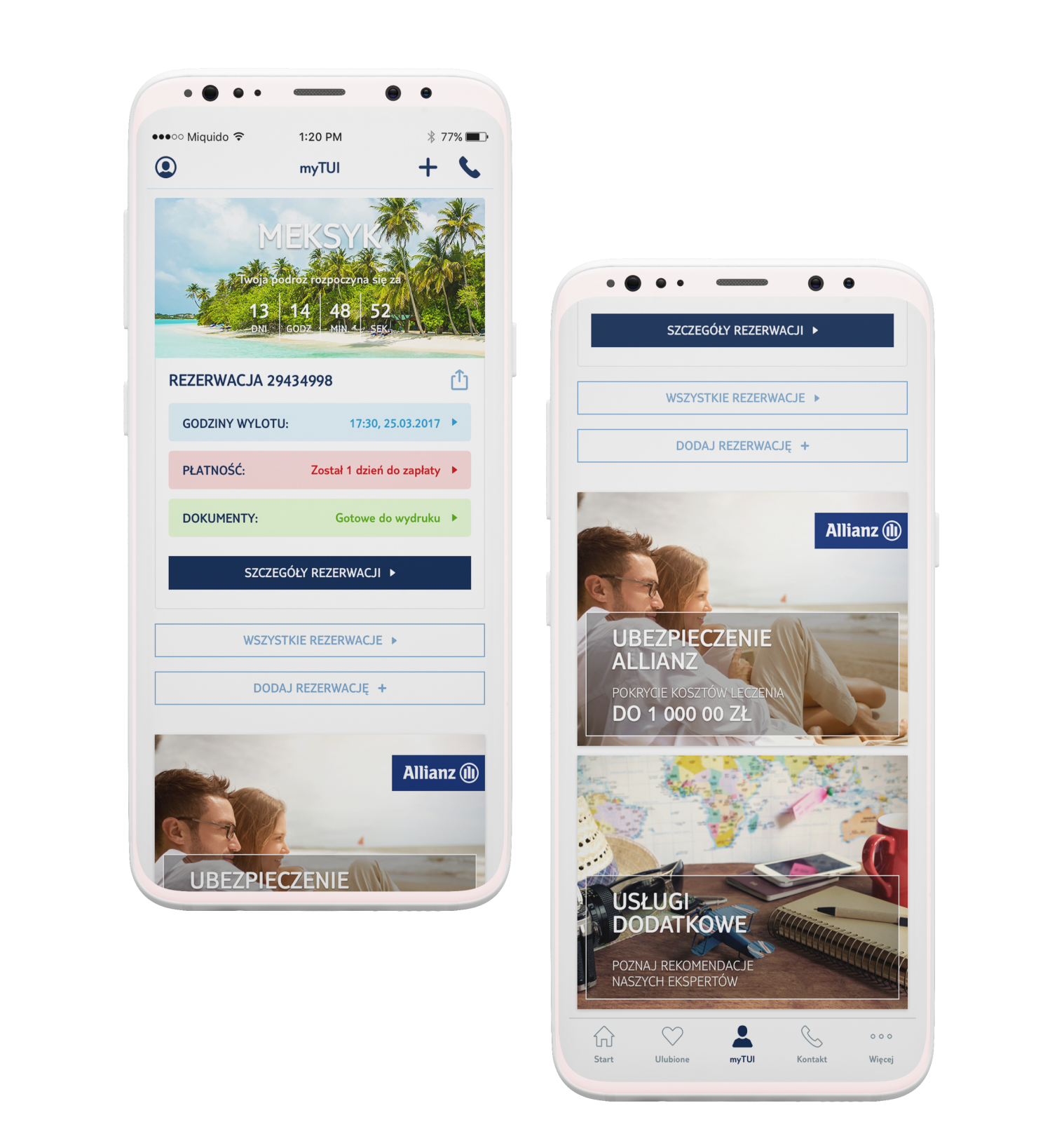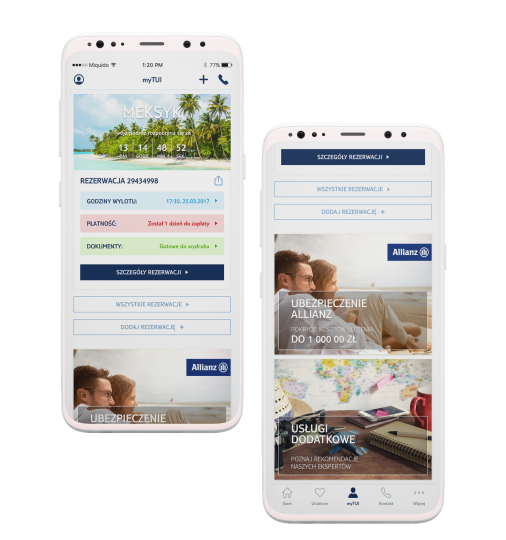 Case study: App development for Skyscanner
The solution developed by Miquido allows Skyscanner's app users to select enticing "Last Minute" deals with ease and take action effortlessly, thanks to the seamless user experience that guides them throughout the process. Moreover, the incorporated effective filtering mechanisms ensures swift browsing through the best car rental deals based on the selected criteria.
The services offered for Skyscanner included user research, UI/UX design, and mobile development. The company has leveraged the Android and iOS technology stack to develop this solution, which provides a delightful user experience.
airports and cities involved worldwide
Tech stack
Enterprise application development services to meet the evolving needs of your business
Our goal is to address the challenges faced by our clients in today's rapidly evolving digital landscape. We understand that many enterprises struggle with legacy systems and disparate technologies, making it difficult to innovate and remain competitive. Our enterprise app development services focus on designing and developing custom applications that integrate seamlessly with existing infrastructure, streamlining processes and enhancing efficiency.
Existing code audit
Ensure compliance with industry standards and regulations. Receive an evaluation of the quality, reliability, and security of your existing software applications. Make informed decisions about the software development strategy, and effectively allocate resources to improve performance and security of your existing software.
Legacy app modernisation
Transform your outdated or inefficient software systems into modern, scalable, and secure web and mobile apps. Our expert team leverages cutting-edge technologies and best practices to ensure a seamless modernisation process, resulting in improved performance, user experience, and business outcomes.
Custom enterprise software development
Foster tailored software solutions that meet your unique needs and challenges. With Miquido's expertise in mobile cross-platform development, our software teams provide iOS and Android apps to help you reach a wider audience and ensure a seamless user experience across different platforms.
Existing infrastructure integrations
Ensure that your solutions are designed to seamlessly integrate with your existing systems and workflows, resulting in a smooth transition and improved user adoption. Integrate custom-built ERPs, CRMs, payrolls and marketing automation systems, as well as supply chain management software with the help of our enterprise-level experienced team.
Cloud migration for enterprise-sized projects
Entrust seamless cloud migration to AWS, Google Cloud or several Cloud native solutions to our experts! Leverage our tech experts' best practices to ensure a smooth transition to cloud infrastructure, resulting in improved scalability, reliability, and cost-efficiency for your enterprise.
Enterprise-level ML and AI implementations
Integrate intelligent and automated functionalities into your systems. Enhance user experience, personalise recommendations, and improve operational efficiency with ML and AI-based tools. Hire enterprise app developers experienced in AI and ML that will work with you to identify the best use cases for your enterprise custom solutions.
Experts consultation for enterprise app development projects
Receive comprehensive strategy guidelines based on deep business analysis to ensure the success of your project. Quickly assess your business challenges and risks associated with the development during a thorough consultation and project discovery workshops. Trust Miquido's expertise to create a bespoke software development strategy and roadmap for you that is suited to your individual requirements.
Why trust Miquido with your enterprise software development projects?
Expertise in enterprise mobile app development
At Miquido, we pride ourselves on our deep expertise as enterprise mobile app development company, providing our clients with customised and scalable solutions that meet their business needs. Our team of experienced mobile app developers has a deep understanding of the latest technologies and frameworks, enabling us to deliver custom and cross-platform applications that work seamlessly across different devices and operating systems. With extensive experience in various industries, including healthcare, finance, and e-commerce, we are equipped to tackle any challenge and deliver high-quality mobile solutions that drive business growth and innovation. Whether you need to build a mobile app from scratch or want to improve the performance of an existing one, we are committed to providing you with the best-in-class service and support.
Skilled in leading large development teams
Our enterprise clients benefit from timely delivery of high-quality software solutions thanks to our team that has the skills and knowledge to handle complex projects that require coordination and collaboration among multiple teams and stakeholders. We use agile methodologies and project management tools to keep our development processes transparent and efficient, ensuring that everyone has the same kind of understanding throughout the project lifecycle. Our project managers have the experience and leadership skills to manage large teams, break down complex projects into manageable tasks, and ensure that all team members are working towards the same goal. With our expertise in managing enterprise-sized development teams and projects, we can help you streamline your software development process, reduce costs, and accelerate time to market.
Get to know our work process
1

Scoping & estimation

2

Workshops & preparation

3

Design & development

4

Product release

5

Ongoing support
Scoping & estimation
First of all, we'd like to learn about your product idea and identify the scope of your project. For that, we gather all the crucial info about your business goals and expectations. We discuss the potential features, tech solutions and time required to deliver them. By the end of this stage, we should be able to provide you with a general development schedule and an estimated project price.
Workshops & preparation
To make sure that your custom solution becomes a success, we put together a series of personalised workshops tailored to your needs. Sample workshops can focus on Data, Product design, or Strategy – you make the final call. After we've answered each other's questions and reached a common vision, we prepare the wireframes and the first design drafts, development requirements, as well as all the basic documentation of the project.
Design & development
This is when your idea truly comes to life! We finalise the UX/UI designs and begin the development of your web or mobile application. Keep in mind, that every project is unique so there's no one-size-fits-all way to tell how long it's going to take, but as a rule it takes us up to 3 months to create a fully-functional minimum viable product – your MVP. That is the version of your solution ready to be released to the market.
Product release
Your app is ready to be released to the market! After the development is complete, the MVP is tested, and every stakeholder is satisfied, we take care of the deployment and release. As time is of the essence during this phase, we make sure everything goes according to schedule and the entire process is as seamless as it gets.
Ongoing support
Your custom digital product is released, but our work doesn't necessarily end here. We pride ourselves in building long-term relationships with our customers; if you'd like to upgrade your product with some additional features over time, if there is a particular enhancement that you'd like to try out, or if you simply want us to take care of maintenance and support, we're always happy to help! In case you choose to let your in-house team to take over the project, we'll ensure the transition goes without any surprises.
The Miquido team is very high energy and had a good level of development skills."

Kevin Hall Project Manager at Skyscanner
They are quick to respond to our needs and ideas, being primarily client-oriented and willing to suggest their improvements and ideas."

e-Commerce Coordinator at TUI
Our clients win recognition across industries
Enterprise app development: Answers to questions you may have
How much does it cost to develop an enterprise app?
There is no one-size-fits-all answer. The cost of developing an enterprise app depends on a number of factors unique to each business, including the app's complexity, the platform it is being developed for, and the specific features and functionality required.
For example, developing an enterprise app that requires extensive customisation, integration with multiple backend systems, and support for multiple platforms can be a complex and time-consuming process. This can result in a higher cost for the project. On the other hand, a more straightforward app designed for a single platform and requiring minimal customisation may be less expensive to develop.
However, the cost of developing enterprise apps may vary from $50 000 to $500 000 or more to give a general overview. However, enterprise apps may be a smart business move. A well-designed app can improve productivity, streamline operations, and increase customer engagement, leading to long-term growth and profitability.
If you're considering developing an enterprise app, we encourage you to contact our team to discuss your specific needs and goals. We would be happy to provide a more detailed cost estimate and help you develop a comprehensive strategy for your project.
How long does it take to develop an enterprise app?
There is no simple answer here. The timeline for developing an enterprise app is highly individual. It can vary depending on several factors, such as the complexity of the app, the size and skill set of the development team, and the project requirements. It is essential to remember that developing an enterprise app is a multi-stage process that involves planning, designing, developing, testing, and deploying the final product.
Enterprise app development generally takes a few months to over a year. This timeline includes the time required to gather and analyse requirements, create a project plan, design the user interface, develop the backend infrastructure, test the app, and deploy the app to the production environment. For example, a simple enterprise appdesigned for a single platform and requiring minimal customisation may take 3-6 months to develop. On the other hand, a more complex app with extensive customisation and integration with multiple backend systems may take over a year to develop.
Ultimately, the timeline for developing an enterprise app will always depend on the specific requirements of your project. To ensure that your app is delivered within a reasonable timeline it is worth working with a software house that provides transparency throughout the development process.
What features should an enterprise app have?
The specific features an enterprise app should have will depend on the industry, unique needs and business requirements. However, there are some key features that most enterprise apps should have:
User Management: An enterprise app should support multiple user roles, allowing users to access only the data and features they need for their specific job functions. This feature ensures that the data is secure and that users can perform their tasks efficiently.
Data Management: An enterprise app should have an extensive database to store and manage large amounts of data efficiently. The database should be able to handle structured and unstructured data and provide features such as data encryption, backup, and recovery.
Workflow Management: An enterprise app can automate and streamline workflows to improve efficiency and productivity. This includes features such as task management, notifications, and approval processes.
Analytics and Reporting: An enterprise app should provide detailed analytics and reporting capabilities to help organisations make data-driven decisions. This includes real-time dashboards, custom reports, and data visualisation tools.
Third-Party Integrations: An enterprise app should be able to integrate with third-party applications, such as CRM systems, accounting software, and marketing automation tools. This feature helps streamline business processes and provides a seamless user experience.
However, those are only essential features for an enterprise app as they help improve productivity, streamline business processes, and provide valuable insights. During the development process, it's crucial to determine the specific features required and develop a customised solution that meets their unique needs.
What are the types of enterprise applications?
There are several types of enterprise applications available today, but three of the most commonly used are:
Enterprise Resource Planning (ERP): ERP is an integrated software suite that manages an organisation's core business processes, such as finance, procurement, and human resources. ERP systems are designed to unify an organisation's data and processes, providing real-time visibility into all aspects of the business. This allows organisations to make data-driven decisions and respond to market changes quickly..
Customer Relationship Management (CRM): CRM is a software application designed to manage an organisation's interactions with customers, clients, and prospects. A CRM system provides a centralised customer information database, including contact details, purchase history, and communication records. This enables organisations to deliver personalised experiences, improve customer engagement, and drive revenue growth..
Supply Chain Management (SCM): SCM is a software application designed to manage an organisation's supply chain, including sourcing, procurement, production, and distribution. SCM systems enable organisations to optimise their supply chain operations, reduce costs, and improve efficiency. With real-time visibility into their supply chain, organisations can respond to market changes quickly and effectively.
Consult our expert in enterprise software development projects
Fill out the form – we will get back to you shortly.
The controller of your personal data is Miquido sp. z ograniczoną odpowiedzialnością sp.k. with its registered office in Krakow, ul. Zabłocie 43a, 30-701 Kraków. We process the above information in order to send you messages containing commercial, business and marketing materials.
The basis for the processing of your data is Miquido's legitimate interest – informing customers about news and changes to our offer as well as providing information about products that may be useful in their business. You can unsubscribe from the marketing communications at any time. You also have the right to access data, the right to request rectification, deletion or limitation of their processing, data transfer, the right to object, as well as the right to lodge a complaint to the supervisory body. Full information about processing of personal data can be found in the Privacy Policy.
more
They trusted us