Top-class entertainment app development company
Promote tech innovation, reach new business goals, and delight your customers with tailored entertainment applications

Entertainment services to win over users globally
Rock the industry with a state-of-the-art entertainment application that leaves competitors behind and enchants your target audience. Choose our all-in-one entertainment mobile app development services and let us take care of your project from start to finish. Winning product strategies, exceptional UX and UI design, and foolproof app development let us turn business ideas into entertainment apps loved by millions.
Experienced entertainment software solutions
With 10+ years of experience in the game, we know all the tricks of the entertainment industry. See what we can do for you!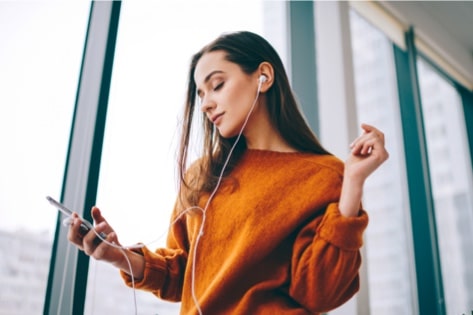 Music app development
Launch your own music application and reach millions of users around the globe. We learn your needs and business goals to create a custom music app with a developed market strategy, outstanding design, and cutting-edge technology. Working with music industry pioneers, such as Abbey Road Studios, Klassik Radio, Onkyo Music, and many others, we know exactly how to bring to life music streaming apps, music storage, and in-app music purchasing.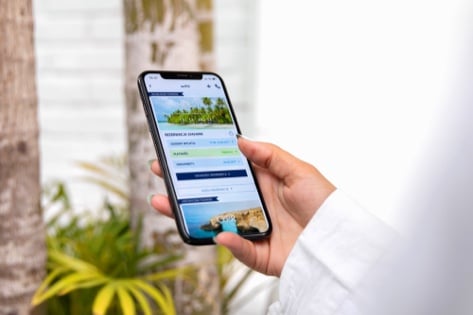 Travel app development
Make traveling easier and more accessible to everyone with a unique mobile app tailored specifically for your brand. At Miquido, we work together with you to bring your own brand vision to life with intuitive UX/UI design and full-stack mobile development. We have experience working with travel companies & brands recognized worldwide, such as Skyscanner or TUI, so you can be certain your travel application will be in good hands.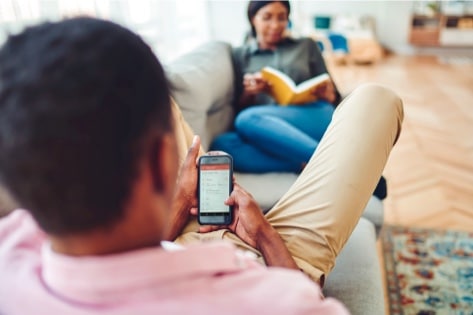 Social app development
Bring people closer together and let your mobile app facilitate communication between friends, family, and colleagues. Whether it is media entertainment software or an organizational application you have in mind, we've got you! At Miquido, we've been developing social entertainment apps for years. We saw streaming services erupt and adapted with Kovue. But it's not all about history. We also value everyday memories, reflected in our Picniic app designed to help families share meaningful experiences and organize their time more effectively via one super-app. It's time we bring your crazy social media app to live as well!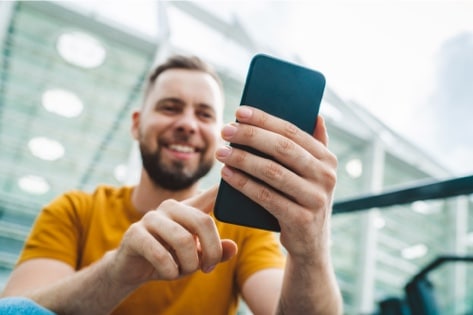 Event app development
Optimise event management and watch crowds benefit from your mobile app idea! It doesn't matter if you're looking to organise your own special event and searching for the best ways to run things, or if you're tired of the ineffective organisation of all the meetings and conferences you plan on attending. Just share your product vision with us and we'll make sure it's implemented the best way possible. Some of our star event entertainment software solutions include HID, Mobiconf and Forum Ekonomiczne.
Tangible results, right on schedule
Need your idea verified fast?
years in remote
software development
digital solutions
delivered
of all projects
conducted remotely
Our development process
1

Project scope

2

Workshops & preparation

3

Design & development

4

Product release

5

Ongoing support
Project scope
The very first and one of the most important steps in our process is to hear your part of your story. We need to understand your needs and wants before proceeding with the project development. This is when you let us know if there are any specific features you want to have included. Then we move on to establishing the approximate time it will take to bring your idea to life and what technology will work best. This way, by the end of the first stage we are able to provide you with an estimated cost of the project and the app development schedule.
Workshops & preparation
The second step of our process is dedicated to the pre-development preparations. Here we also offer a workshop session – our custom solution to help you settle on the best product strategy, design, tech specs, etc. It's really up to you! Regardless of what topic you choose to work on, we will provide you with a dedicated team to help you out. Finally, we review the tech requirements and spot possible future roadblocks to the project. By the end of this bit, the wireframes of your app and the basic documentation of your project are complete.
Design & development
It's time to develop your product! Of course, every product is unique and so the specifics will differ from one project to another, but the general structure usually remains the same. At this stage we set up the backend architecture, finalize your app's design, and write the code. As a rule, creating a fully functional MVP (minimum viable product) takes us around 3 months, but it all also depends on the complexity of the assignment and is discussed at the earlier stages. The length of this phase depends on the app scope and complexity. But in the end your app is up and running and is ready to be shared with the world!
Product release
Are you ready for the grand premiere? As soon as your entertainment app is complete, we take care of the deployment and release. Timing is crucial here: our team makes sure that every individual part of the system is released on schedule and works smoothly. Once your application is live, we provide ongoing support and maintenance.
Ongoing support
Now you decide what happens to your app next! If you think it needs extra features or changes – great! We start working right away, while keeping an eye on the current version. At the same time, if you decide it's time for your in-house team to take over the project, we'll help you plan the process and ensure everything goes according to plan.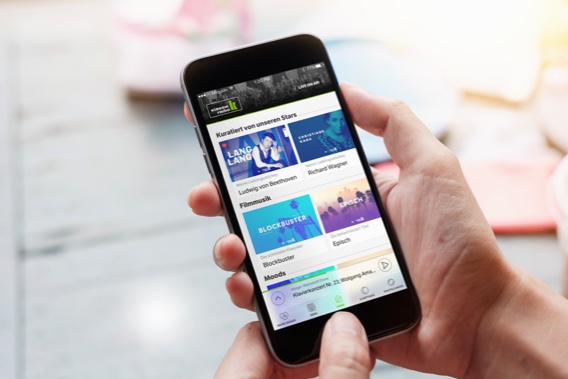 Custom entertainment app development
Struggling to find a solution that fits your expectations perfectly? Choose custom app development. We build our entertainment mobile and web solutions from scratch, starting with deep market research. We gather data-based insights and study your needs and business goals carefully to offer you a solution that fits like a glove.
What is there to gain? Recognizable design to help you stand out and build a strong brand. Scalability and flexibility that lets you adjust your product as your business grows. No unnecessary features, but a product that is tailor-made for you. A development schedule and budget adjusted to your business plan. Full application support and maintenance. And that's just to name a few!
Learn about custom app development
Want to know more about entertainment application development?
Thinking about launching your own entertainment app? Browse the questions our clients often ask and find out all you need to know about entertainment app development services. Or simply click on the button below and shoot us a message!
What are entertainment apps?
There is a wide variety of applications that fall into the entertainment category. Ranging from typical leisure activities (e.g. music/video streaming, reading, and gaming) to communication & social media apps (messengers, social networks), entertainment applications can serve many different goals.
Sometimes, the category also features personal development and productivity apps, such as sports, dieting, meditation, etc., but we at Miquido distinguish them into a separate category.
The main idea behind every entertainment application is to help users spend their free time in a more relaxing and enjoyable way.
What makes an entertainment app popular?
If you look at the most downloaded apps in Google Play Store or Apple App Store, you'll quickly see that all entertainment apps have several things in common. The most trending applications in 2020 are social media platforms such as TikTok, Instagram, Facebook, and Snapchat, messenger apps like WhatsApp and Facebook Messenger, video conferencing solutions – Zoom and Google Meet, and, of course, YouTube.
Have you determined the popularity factor yet? It's the social aspect of entertainment! People want to stay in touch and share their experiences with those around them. Which is why, regardless of whether you want to develop a next-generation Viber or the killer mobile game, it's wise to keep things social and let users communicate with each other while on your app.
Another important thing to consider are machine-learning based recommendation systems. They let YouTube know exactly what videos you'd like to watch, Instagram is able to decide what images you're most likely to enjoy in the search tab, and TikTok builds its entire "For You" page around the same concept. So spice things up a little and add AI personalization to the list of must-have entertainment app features.
How can I be certain my entertainment app idea is good?
There are many ways to test your business idea even if you don't have your own marketing team to help you with that. For starters, you could trust our Ideation & Strategy team and let Miquido experts evaluate the project's value from the market point of view.
Or you could try by starting with a Proof of Concept – a quick prototype of your future app that lets you test its estimated performance and feasibility. Depending on your application specifics, it can take us between 2 and 4 weeks to develop a PoC to point you in the right direction.
What is better for entertainment apps: mobile or web?
In this case, the results are clear: mobile applications dominate the entertainment industry. Whether it is social media or messaging apps, gaming & streaming services, or even utility planning software, 92% of Americans prefer to spend time on entertainment via their smartphone applications.
So if you're still wondering whether mobile is the right way to go – think no more and go ahead to request your first meeting where we'll discuss all the awesome things we'll be building together for your mobile entertainment application.
How long does it take to develop an entertainment app?
All entertainment applications serve different purposes and, thus, are of different complexity in nature. On average, it takes us around 3 months to complete the MVP (minimum viable product) and launch the first version of your app across the mobile stores, but sometimes it can take up to 9 months with some particularly demanding tasks.
At Miquido, we try to take a very personalised approach to each client we work with, which is why we usually provide you with an estimated length of the development process at the early stages of project planning.
Then, you should also keep in mind the ongoing editing and adjustments your future app might require depending on the feedback the MVP receives on the market. It is up to you to decide if you want to take over the process from that point forward or to task our team with the process, but be ready to spend a fair amount of time on polishing your entertainment app for it to fit the demand perfectly.
How much does entertainment app development cost?
The average price of an entertainment application largely depends on the overall complexity of the app. The price can range anywhere from $25,000 to $100,000 and up depending on the features you would like to have implemented and the toolkit used.
The main aspects of the project that can help you estimate the average app price are usually the number of hours spent by each member of the development team on your order, their hourly rate based on the region, and the expected complexity of the application.
As entertainment apps are often more difficult to implement and require more unique features, they may fall on the high-end of the average mobile app development pricing. For more information on how much does it cost to develop an app, please check this article.
What do I need to build a Tinder-like app?
Dating apps are on the rise and Tinder is leading the movement. With the current statistics suggesting that almost 30% of all committed relationships start online more and more people are willing to give it a chance. So here are a few components you might want to include in your Tinder-like dating application for it to win over the market.
Geolocation. It's online dating 101 as you don't usually want to match someone who lives across the globe from you. Or add location adjustments similar to "Tinder Passport" and watch the couples from all around the world mingle without borders.
A strong matching algorithm. Tinder's algorithm is accused of many nasty things, like giving people scores based on their attractiveness and leaving those "less attractive" ones behind. You may or may not want to invest in a more ethical / less judgemental solution for your own dating app.
Matching. The main difference that sets Tinder apart from other quite successful dating applications like Baddoo is that it's perfectly consensual. You can only interact with the users who are also interested in you. That's a good feature for you to consider.
Swipe surge. Tinder swipes have changed our lives forever as "swipe left" is a completely independent idiom by now. Try not to mess things up and don't confuse your users by changing the game everyone seems to love. Swipe right on the surge!
More than just a mobile app development company
Want to talk about your idea?
Hi, I'm Sławomir from Miquido. How can we help you with your project? Fill out the form – we'll get back to you soon.
The controller of your personal data is Miquido sp. z ograniczoną odpowiedzialnością sp.k. with its registered office in Krakow, ul. Zabłocie 43a, 30-701 Kraków. We process the above information in order to answer your questions, contact you and conduct business communication, and if you tick the checkbox, to send you messages containing commercial, business and marketing materials.
The basis for the processing of your data is your consent and Miquido's legitimate interest.You can unsubscribe from the marketing communications at any time. You also have the right to access data, the right to request rectification, deletion or limitation of their processing, data transfer, the right to object, as well as the right to lodge a complaint to the supervisory body. Full information about processing of personal data can be found in the Privacy Policy.
Show more