For 38 years, the most renowned names in technology have come alive at GITEX Technology Week in Dubai. As one of the biggest and most significant annual tech exhibitions and trade shows, GITEX focuses on technology, computers, software, digital marketing, and mobile apps. This year, nearly 150K of industry leaders, including Miquido, came together in the world's most future-forward city to join the event in Dubai World Trade Centre that — for a week — became a venue for flying cars, robot pharmacists, automated delivery cars and other offerings from the world of innovation.
Why we decided to join GITEX Tech Week 2018?
Revolutionary Data Science give direction to industries
GITEX Tech Week shows future at its best. AI-based enterprise solutions, devices facilitating HealthTech industry with Data Science, numerous tech novelties based on Machine Learning — these are only a piece of what you can experience at the exhibition.
No wonder: As the science is still unfolding the potential of AI/ML, we experience dynamic improvements in technology, industry, business, and daily life, where the power of Data Science brings notable changes day by day. At Miquido, we don't want to stop at witnessing the change. We're building it, and want to be part of technological progress, addressing enterprises and tech innovators — that's why we just couldn't miss GITEX this year.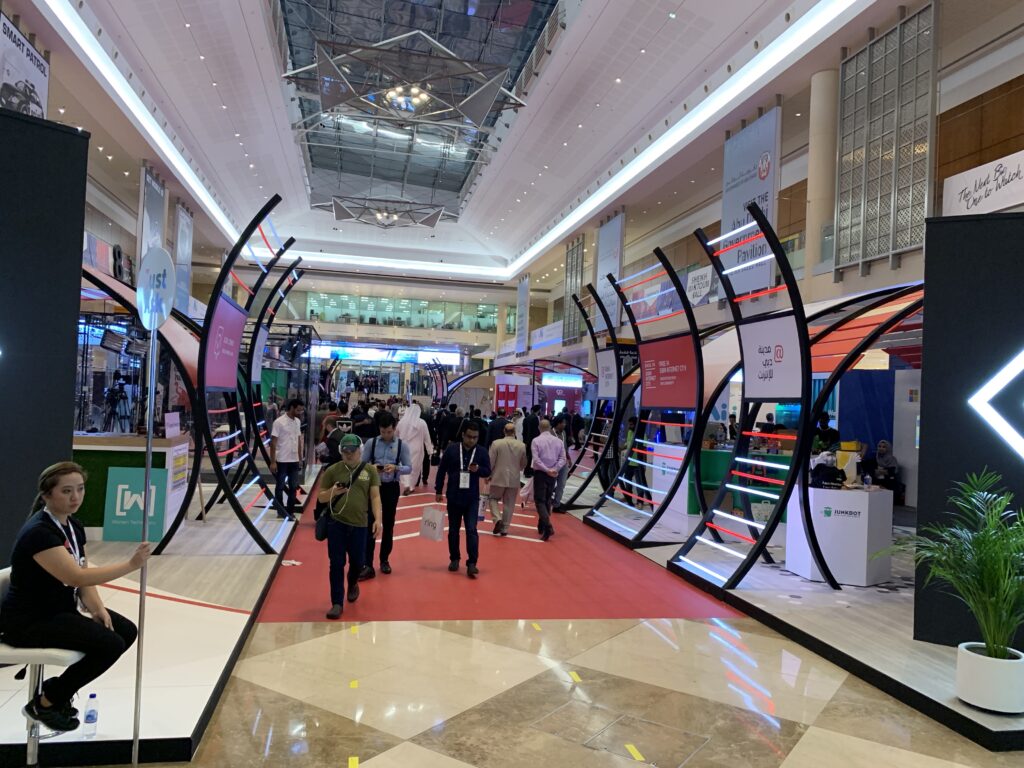 FinTech: The future of finance
GITEX Tech Week is a must-be event for businesses developing FinTech solutions. The exhibition gathers business owners and finance professionals developing mobile transaction services, but also trades including online payment solutions, stock investment advisory, etc. This year, the topic of FinTech was highlighted also during a keynote speech given by Matteo Rizzi – the co-founder of FinTechStage and Venture Partner at NEVA Finventures.  
A second FinTech wave takes advantage of the rising tide of digitalization. Can we expect an explosion in startups driving access to financial services to previously unreachable communities?
Over the years, Miquido team developed a solid experience in FinTech industry delivering financial applications for banking institutions and enterprises (but not only that!). We're moving forward and keeping up with the demand for mobile transactions and finance analytics. GITEX Tech Week 2018 is an opportunity to share our knowledge with FinTech entrepreneurs and provide them with advice on their solutions.
Miquido at GITEX: Where can you find us?
If you want to empower your solutions with new technologies and Data Science or just consult your product's idea, we're always ready to help you. Catch our business development savvy, Krzysztof Gudowski, at stand C2-30 to 17th Oct EOD at GITEX or drop us a line at hello@miquido.com.
We're looking forward to hearing from you!
---