Product ideation services
Drive your business growth by creating winning strategies for delivering user-centred digital products
Let's work together


Plan ahead and maximise your chances of success
Risk is a part of entrepreneurship. But let's not make it bigger than it has to be. Have an application idea in mind? Want to take a step towards digital transformation? Wish to bring innovation into your business strategy? Test your ideas ahead to maximise your chances of success! Choose our ideation, strategy and consulting services to capture new business opportunities with confidence.
Our Product Ideation and Strategy services
Verify your app ideas, test and improve your existing digital products, or make sure your business is on the right track. Browse through our services and choose the option that fits your needs best.
Tangible results, right on schedule
Need your idea verified fast?
Why trust Miquido with your business strategy
When it comes to making business choices, the "why" is equally as important as the "how". See why you should choose our team to help you perfect your ideas.
Trusted and loved by many
9 out of 10 of our projects come from referrals. We value transparency above all. You will always stay in the loop thanks to access to all of the project documentation and task boards at all stages of the development. We've worked with internationally recognized brands like BNP Paribas, Skyscanner, Herbalife, and many others. So by joining Miquido you can be certain you're in good hands.
Holistic customer-centered approach
You're not just our client – you're our partner! You can even join our daily standups, if you wish! Together, we'll be bringing your idea to life with cutting edge tech. But we're not one of those companies that say "yes" to everything just because you're paying. Instead, we enhance your project with our expertise at all stages, even if that means taking a critical look at your initial idea.
Solutions tailored to your needs
There are no one-size-fits-all solutions here. We always study your business goals, needs and expectations carefully to advise you on the right technology & strategy, and identify potential obstacles down the road. Whatever phase your project is in, or whatever the size of your company, we always make sure our approach fits the bill perfectly.
Cutting-edge technology
There are many factors in play if you wish to stay one step ahead of your competitors, and technology is one of them. Our research and strategy services allow us to mark out your opportunities and choose the tech stack that would be a perfect fit. We also offer custom AI-based features and Data Science solutions to make sure your business reaches its full potential.
Award-winning software house
We pride ourselves on excellent business solutions recognised worldwide. Miquido is a Google-certified software house and a member of the Google Developers Agency Program. This title has been awarded to just 80 companies globally and marks excellence in both software development and a customer-focused attitude. A portfolio of 100+ projects we have created has granted us recognition at the UK App Awards, Mobile Trends Awards, and Fintech Awards.
years in software
development
digital solutions
delivered
of all projects
conducted remotely
Read the stories of our successfully delivered products
Check what our clients say about us
We love what we do, but you don't need to take our word on it. See the opinion our clients have on our app development services.
Miquido performed very well and made helpful suggestions and adjustments throughout the project to ensure its success.
At the beginning of cooperation with Miquido, we had a lot of ideas for product development, but no specific plan. The two-day workshop helped us to broaden the perspective, sort out areas and create a backlog of tasks for further work on the mobile app.
Unlike other vendors they also didn't hesitate to challenge our concept only to make it better and bring new creative ideas and technical options we were not necessary aware of.
Our Product Strategy & Ideation process
1

Discover

2

Research

3

Ideate

4

Prototype

5

Optimise
Discover
First of all, we'll need to identify the scope of the project. So we go ahead and learn all there is to know about your product idea and business needs. It's important for us to understand what it is you want to achieve in the end, in order to build an app that will reflect on your core idea perfectly. We encourage our clients to participate actively at this stage, because this is the best chance for us to embrace your vision and for you to understand the process behind it.
Research
For your product to succeed on the market, you'd need a clear vision as well as a customer-driven strategy. That's why at this stage we analyse the specifics of your industry, study your competition, learn the latest trends and your users' needs. Our team helps you identify new business opportunities and sets up a Unique Value Proposition for your product.
Ideate
Now it's time for ideation sessions. At our customer-tailored workshops, together we work on user personas and customer journeys, brainstorm possible solutions, and wireframe all the essential features. At the end of this stage, we're able to decide on the technologies we'll be using, provide you with an estimated time it will take our development team to complete your project and the approximate cost of the implementation.
Prototype
At this stage we complete a clickable prototype that demonstrates what your product will be capable of, but also allows us to receive user feedback. With every interaction, we're able to validate our hypothesis and get closer to bringing your product to the market with minimal risks. All this lets us deliver a more valuable set of features necessary for your business goals.
Optimise
We keep an eye on our product post-launch as well! Our team takes care of all the essential tasks, like testing and optimising their metrics, redefining business ideas, and even generating new features if needed. We will review the initial assumptions, check the data in order to detect missed opportunities, and work out improvements that can deliver quick wins.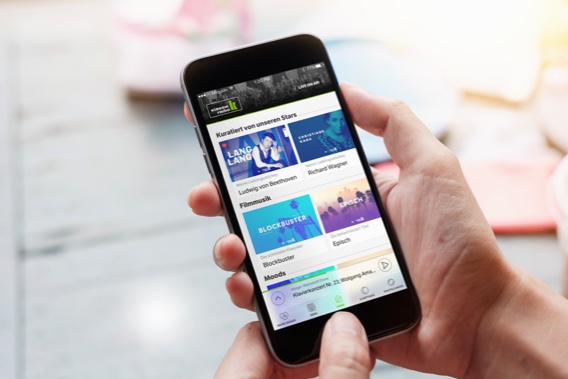 Custom app development
Once your vision is clear and your strategy is marked out, you want to get a solution that fits like a glove. We want to see your project go smoothly, too – and that's why you can trust us with custom design and development. After the Ideation and Strategy part, we can start working right away to design and deliver you that right solution.
What's in it for you? Recognisable design to help you stand out and build a strong brand. Scalability and flexibility that lets you adjust your product as your business and needs grow. No unnecessary features, but a solution that is tailor-made just for you. A development schedule and budget adjusted to your business plan. Full product support and maintenance. And that's just to name a few advantages!
Learn about custom app development
Want to know more about our Ideation & Strategy services?
Have your own project in mind? Browse these questions our clients often ask and find out all you need to know about our strategy and research for business. Or simply reach out and ask us for the details!
Why is the product ideation process necessary for building successful digital products?
The product ideation process is like the foundation upon which the entire product is built, shaping its direction. Digital products are created to solve problems and meet the needs of users. The ideation process allows for thorough research and exploration of user pain points and desires. By understanding this, you can generate ideas that directly address user needs, leading to a more relevant and valuable end product.
It is also worth remembering that nowadays, innovation is key to staying ahead of the competition. The ideation process encourages out-of-the-box thinking, enabling teams to develop unique ideas.
Last but not least – remember that digital products are rarely perfect from the start. The ideation process embraces iteration and continuous improvement. Product teams can refine and enhance the product by gathering user feedback, analysing data, and monitoring market trends. The ability to iterate and adapt based on real-world usage and feedback is essential for building successful digital products that evolve with user needs.
What are the key stages of the digital product ideation process?
Step 1: Generation
This initial stage involves generating various ideas through brainstorming, research, and exploration. It's essential to foster a creative environment where team members can contribute diverse perspectives. During this stage, no idea is off-limits, and the focus is on quantity rather than quality.
Step 2: Selection
Once ideas have been generated, it's time to evaluate and select the most promising concepts. This involves assessing each idea based on various criteria, such as market demand, strategic alignment, and user value. In this stage, the team may employ user research or market analysis techniques to make informed decisions.
Step 3: Implementation
After selecting the most promising ideas, you must turn them into tangible products. This stage involves further refinement, detailed planning, and defining the product's scope and features. That is why It's crucial to apply cross-functional teams, including designers and developers, to ensure a holistic approach to implementation. Throughout the implementation stage, it's essential to maintain a balance between creativity and practicality.
Remember that each stage requires careful consideration and collaboration to ensure that the final product meets user needs, aligns with business goals, and provides a delightful experience in the digital landscape.
What product ideation techniques are used by Miquido?
At Miquido, we adapt Product Ideation techniques to every project's needs. However, our Product Ideation team commonly use some of the most widely known techniques, including:
Brainstorming: It involves bringing together a group of individuals to freely share their thoughts, suggestions, and concepts related to the product. Brainstorming sessions often stimulate creativity and can result in diverse potential ideas for further exploration.
Mindmapping: This helps to organise and connect different ideas and concepts. Mindmaps can be used to explore various product aspects and generate new connections. This allows for a more structured and holistic approach to ideation.
Focus Groups: This technique involves gathering a selected group of individuals representing the target audience or key stakeholders. Through facilitated discussions and guided conversations, focus groups provide valuable insights into user preferences, pain points, and needs.
Storyboarding: Storyboarding is all about creating a series of visual narratives or sequential sketches to illustrate how users interact with the product. Storyboards help to visualise the user journey and generate ideas for improving the overall user experience.
Sketching: Sketching allows designers to explore different design concepts, interface layouts, and feature arrangements. It encourages visual thinking and facilitates collaboration within the team.
However, it is also worth remembering that various techniques depend on several factors and that the best results often come from a mix of individual activities.
How long does the ideation process take?
As always, it depends on factors such as the project's complexity, specific goals or team size. The ideation process is typically not a one-time event but an iterative and ongoing product development phase.
The ideation phase may be quick for more straightforward products or features, taking a few days or weeks. However, for more complex or groundbreaking ideas, the process may require more time to explore possibilities, conduct research, and refine concepts, potentially spanning several weeks or even months.
The number of iterations and the time required to incorporate feedback can extend the ideation process. It is essential to allow iterative cycles to refine and improve the ideas before moving forward.
However, it is crucial to take your time with the ideation process as it lays the foundation for the entire product development lifecycle. Allocating adequate time for thorough research, exploration, and refinement of ideas ensures a more robust and successful end product.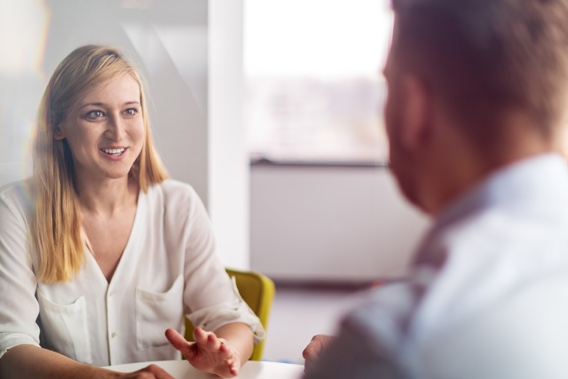 Ideation & Strategy services for industries
Want to talk about your project?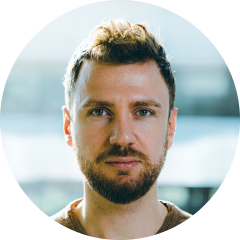 Hi, I'm Maciej from Miquido. How can we help you with your project? Fill out the form – we'll get back to you soon.
The administrator of your personal data is Miquido sp. z o.o. sp.k. with its registered office in Kraków at Zabłocie 43A, 30 – 701 Kraków. The basis for processing your data is your consent and the legitimate interest of Miquido.
You may withdraw your consent at any time by contacting us at marketing@miquido.com. You have the right to object, the right to access your data, the right to request rectification, deletion or restriction of data processing. For detailed information on the processing of your personal data, please see Privacy Policy.
Show more