Team augmentation services
Custom timelines, well-matched teams, long-term cooperation. Discover our team augmentation services
Let's work together


At Miquido, we believe that IT team augmentation is not a service.
It is a partnership which allows you to extend your business capabilities. When we pull together with our partners, we can deliver everything. We build, operate, and grow development teams for industry leaders, companies in the hyper-growth phase and startups. The main thing that connects them all is striving for growth and excellence.
access to software developers
years average cooperation
Our Values
Risk Mitigation
Usually, we begin by introducing a small team and slowly identify areas that require special care – to minimise financial and resource risks. We start each team augmentation project with the pilot phase in the success fee model: you only pay if you are satisfied with the delivered work.
Commitment
We care more about long-term technology partnerships than short-term projects. They provide us with the right conditions to turn our dedication into achieving your business goals. We're big enough to scale but small enough to care – so our cooperation means nothing less than reaching your full potential.
Know-How
Our know-how is based on 11 years of experience in over 700 global projects. We are cross-platform pioneers with a market position that enables us to employ leading industry talents. Hence, our team augmentation model means unlimited access to one of the most valuable technology hubs in Europe, with over 250,000 highly qualified software experts.
Team Augmentation by Miquido
The team augmentation model by Miquido is based on organic growth. We never start by recommending a large team – we focus on evolutionary changes because they are the most beneficial for you. At Miquido, we do not want to forcefully sell our services. We want to make a difference. Check our cooperation models and let us know how we can help you.
Proof of concept
2 or 3 specialists is the perfect number to kick off your project. In the initial stage of our cooperation, a team of Miquido experts learns about your organisational culture and provides the necessary technical knowledge. Firstly, we adjust to your ways of working in a seamless and organic way. Secondly, we shape our partnership and prepare space for further scaling of the team. As a result, the mixed team enables you to accelerate software development and increase IT flexibility while optimising costs.
Scale-up phase
During the scale-up phase, we gradually increase the scope of our responsibility. In the next 6 months from the project kick-off, we take care of project management and expand the team by three experts a month. After carefully verifying their project fit in our 10 step recruitment process, we introduce the PM, tech leader or DevOps Engineer. This team augmentation model allows us to significantly optimise the workflow – so that you can concentrate on your core business values.
Development tribe & development centre
We spare no effort to unlock the full spectrum of business opportunities, especially when your company is in the rapid growth phase. Development tribes or development centres are several multidisciplinary groups led by a delivery manager. We know the importance of faultless coordination and regularly ensure that the team augmentation runs smoothly and painlessly. Hence, each of our teams aligns on best practices. Whether you go for a mixed team model or a development tribe, the same culture of learning and transparency remains the cornerstone of our partnership.
Custom model
Each team augmentation project at Miquido starts with a thorough needs identification phase. We adjust our cooperation models to your individual needs, but our general goal remains unchanged. We aim to create a well-organised workplace with an excellent flow of information in cross-company teams. Hence, whether you choose a mixed team or a development tribe, you can count on an equally seamless and efficient process – based on our core company values.
Our engagement model
1

Pilot

2

Partnership

3

Scaling
Pilot
During the first 3 months, our goal is to build trust and mitigate risk for our Partner. Your satisfaction is our only concern, and we genuinely mean it. In the pilot phase, we work in a success fee model with no commitments. You pay at the end of the pilot – only when you are satisfied with the delivered work.
Partnership
We can remain partners as long as you need it. Our partnership will always rely on jointly agreed KPIs and monthly evaluation of software parameters & quality. And whenever you want it, we offer complete custom budget control ensured by Work Orders or Statement of Work Process.
Scaling
It is a no-brainer that flexibility is the key to customer satisfaction. At Miquido, we're convinced it boosts mutual effectiveness as well. We take the Agile approach very seriously: from work methodology to a flexible approach to staff augmentation. Hence, any partnership model may be scaled up or down as needed.
Want to talk about your project?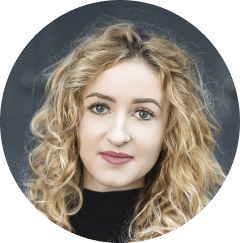 Hi, I'm Natalia from Miquido. How can we help you with your project? Fill out the form – we'll get back to you soon.
The controller of your personal data is Miquido sp. z ograniczoną odpowiedzialnością sp.k. with its registered office in Krakow, ul. Zabłocie 43a, 30-701 Kraków. We process the above information in order to answer your questions, contact you and conduct business communication, and if you tick the checkbox, to send you messages containing commercial, business and marketing materials.
The basis for the processing of your data is your consent and Miquido's legitimate interest.You can unsubscribe from the marketing communications at any time. You also have the right to access data, the right to request rectification, deletion or limitation of their processing, data transfer, the right to object, as well as the right to lodge a complaint to the supervisory body. Full information about processing of personal data can be found in the Privacy Policy.
Show more