When it comes to digital business, time-to-market is essential. Whether you have previous experience as an app owner, or you're just toying with your first idea for an app, we're here to answer the question you're probably asking yourself. What can you expect when it comes to the time of app development? How long does it take to develop an app? What factors should you keep in mind and how can you avoid delays?
Read our guide to see how long it takes to create an app and learn what to expect when it comes to app development with Miquido. Enjoy!
What is the average app development time?
Once you decide that you would like to create a digital product, you're probably going to research how long it takes to develop an app. However, the results you get from your internet research might be disappointing – it's difficult to get a straight answer there. Software agencies usually suggest that the app development timeline may vary between 3 and 9 months.
While we agree that the time it takes to develop an app might be different when it comes to their size and complexity, we wanted to give you a clear answer based on our own experience.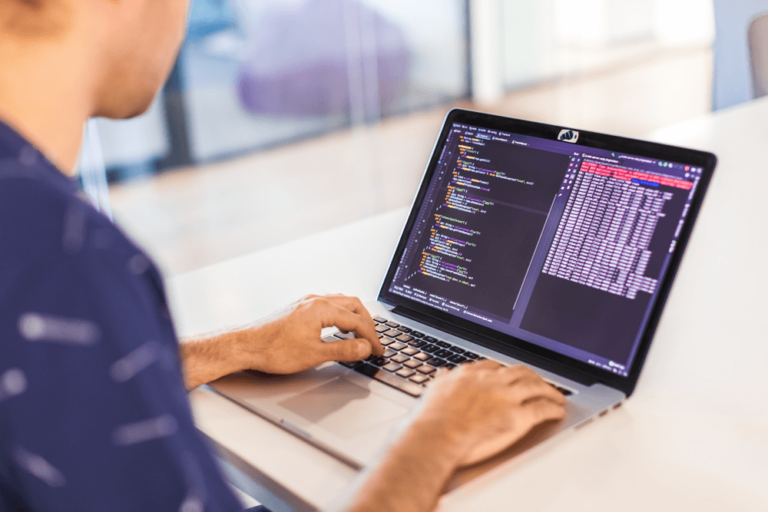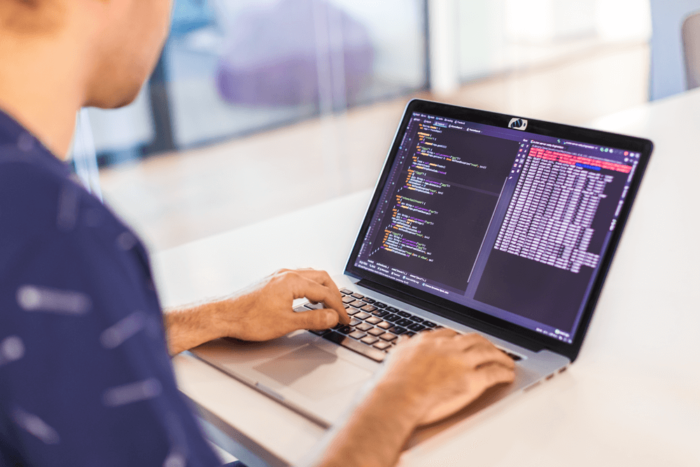 What does our app development timeline look like?
It's been all theory so far. To give you some details on how long it actually takes to develop an app with Miquido, we've prepared an app development timeline to walk you through the entire process. Sit comfortably and let's dive in!
1. Scoping and estimating your project
The first team you'll meet on our side will be the Sales team. They are there to identify the scope of your project and gather all the necessary info that we need to give you a general quotation. At that point, we take the time to understand your needs, business plans, and expectations about the results. An important part here is defining the scope of the MVP (Minimum Viable Product). In other words, we identify the core features your app needs and plan and estimate accordingly.
Generally, depending on the size and complexity of the project, this stage usually takes a couple of days. If the project is relatively simple, we'll provide you with an estimate after two days.
2. The workshop phase
Did you know that the number one reason why startups fail is due to a lack of a market need for their product? Although you might have a clear app idea in mind, you most probably are not sure how it should be delivered or which technology will be the best fit for your needs. Also, it is often the case that your seemingly flawless original idea needs to be verified, both when it comes to the technology assumptions and your business expectations. To ensure that your idea will meet business objectives, our team provides you with the best recommendations on business goals, market needs, and the scope of the MVP.
Whether you decide to trust us with your product strategy or not, we always put together a session of Product Discovery workshops (they can vary in forms, and their scope depends on your needs). That way, we create wireframes of your app, sketch the first design drafts, gather development requirements, and prepare some basic documentation. As soon as you decide that you want to work with us, we start to build the perfect development team to assign to your project.
Typically, workshops can last from a couple of hours to a couple of days (breaks included, obviously!).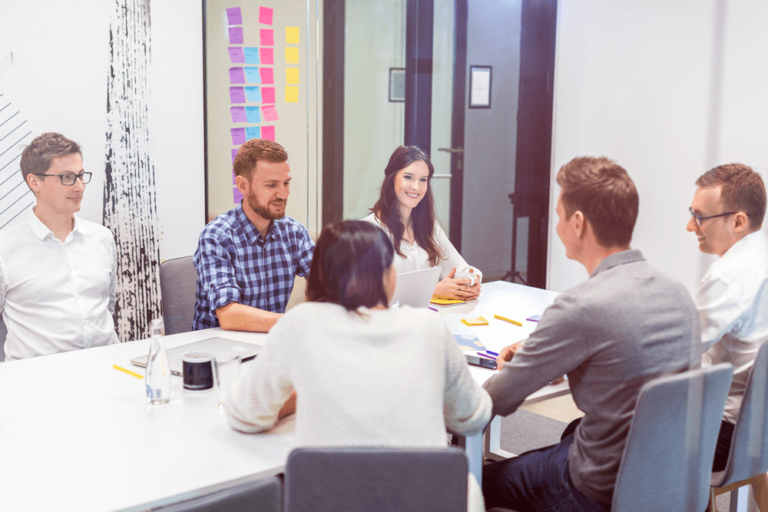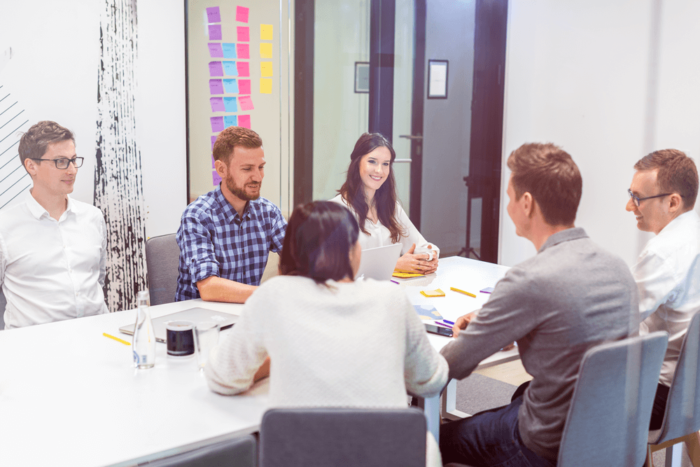 3. Preparing for kick-off
While gathering the team for your project, we make sure that everything is pitch-perfect. We provide the complete development requirements, prepare a backlog of tasks, and create full project documentation (usually held on Jira and Confluence). If your project includes product design solutions as well as development, we make sure to prepare the designs beforehand.
Also, at this point, we try to predict obstacles that might appear later on. A senior technical person and a Project Manager identify potential risks or roadblocks that may arise during the development.
As we believe this phase to be essential for seamless development, it might take between one and five weeks to complete.
4. Ready, set, go! Kick-off of the project
When the backlog is prepared and everything is running like clockwork, we can start with the actual development. Transparency is our core value and we'd like you to stay involved throughout the whole project. That's why we start by setting the dates of our weekly meetings.
During the first one, our team, together with the chosen decision-maker (usually a Product Owner) on your side, does the first refinement. We walk through the tasks in the backlog and ask the necessary questions to make sure we're on the same page.
Once we've done that, we choose the first development tasks and evaluate them once again, using man-days as our unit of measure (one day of a programmer's time). During the mobile app development process, we want to keep the budget under control and make sure we're working effectively. That's why we try to get the entire backlog estimated as soon as possible.
A kick-off meeting usually takes one to two hours.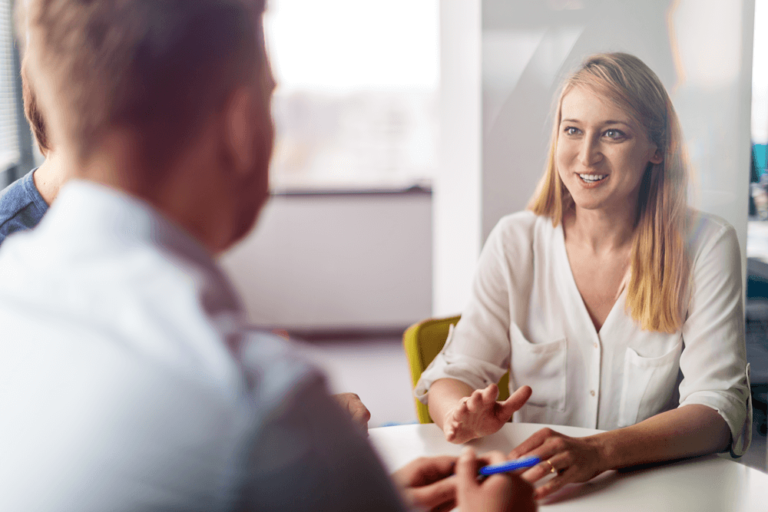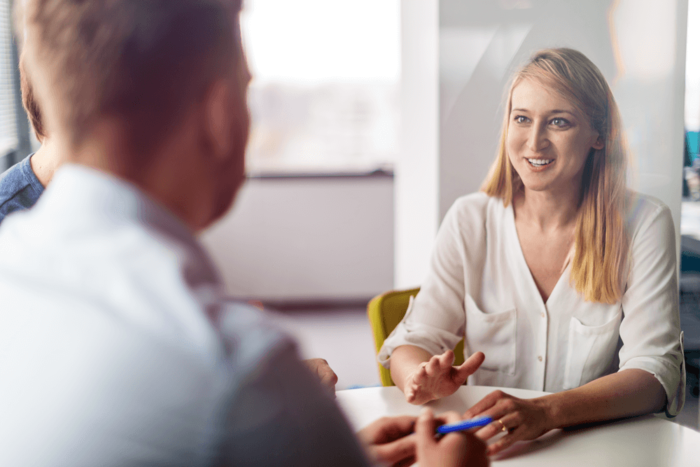 5. The development phase
And so the development starts! The basic time unit that we use to measure and plan is a sprint. The average sprint lasts two working weeks. Every one of them starts with a planning session, during which we plan development tasks for the upcoming sprint. Apart from that, we hold daily meetings, called stand-ups. Stand-ups help us all stay on the same page and discuss potential issues together. We always encourage our clients to stay as involved as they wish – they can even attend our daily meetings. You also get to see the clickable demo of the app at the end of each sprint. That way, you can experience the project's progress.
The pre-MVP development part may last a couple of months, depending on the size and complexity of your app. At Miquido, we aim to deliver the MVP of your application within three months.
6. The finishing touches
Once the MVP is released, we head towards the end of the project. We prepare the app for its official release and carry out the final tests. After the release, the project can go in three possible directions:
if you don't wish to develop new features, we provide ongoing app support,
once you decide to develop your app further, we continue to support the app and start planning our work around your next features
if you want to transfer the project to in-house development, we plan the transition and make sure it goes smoothly
And, voila! Time flies, doesn't it? Your new app is ready and its fate is in your hands now. Good luck!
Are there any risks of delay in app development time?
Some things are difficult to plan beforehand. Here are some things that may cause a delay in your scheduled app development time.
integration with unknown outside services and applications
unplanned changes, especially ones suggested late in the project
a non-standard size or complexity of the application
outsourced design or backend teams, causing a communication delay
Summing up: How long does it take to build an app with Miquido?
Our goal is to be transparent about the time of custom app development services (as well as its costs), that's why we approach our potential clients with a clear set of numbers. It takes us around two days to prepare an estimate of your project. If you decide to give it a try, you can expect a couple of days of workshops coming next. Once we get our development team ready, you can expect to have your MVP ready in around three months.
Ready to see your own app development timeline?
We hope this article has helped you clear up some facts about the time of app development. If you have your own idea for a digital product, don't hesitate to shoot us a message using our contact form! We'll get back to you with an estimate in two days – just as promised!