Cross-platform mobile app development
Access more users smoothly – develop a cross-platform app that works equally well on iOS and Android
Let's work together


We lead the way in cross-platform app development
Looking for a software company to work on your application? Your search is over! We were there when cross-platform was born. Working closely with core developers from Google, we crafted one of the first apps ever made in Flutter. Our React Native solutions are used by world-renowned brands, such as Salesforce and Cisco. So you can be certain: when you work with Miquido, you work with the best!
Get to know our cross-platform arsenal
You have an app idea that will change the world – we have the right tools to make it happen! Choose your character: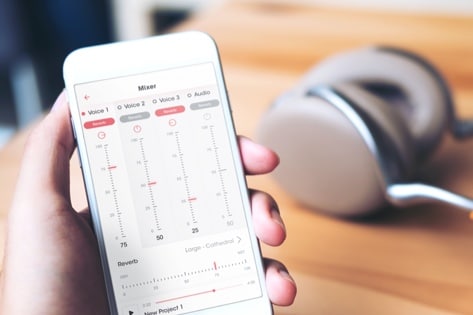 Flutter app development
Launched as recently as 2018, Flutter has already taken the tech world by storm. Google Ads, Xianyu, eBay Motors, Topline are just a few examples of successful cross-platform apps built with Flutter. This programming language is trending among cross-platform developers as it offers better app performance, outstanding user interface, and scalability advantages.
Learn about Flutter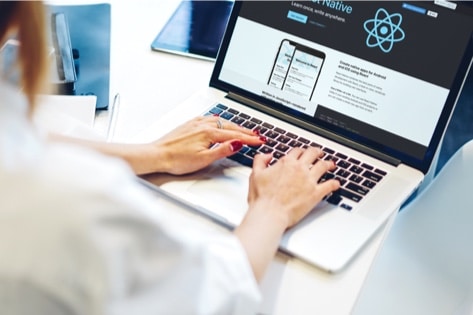 React Native development
React Native has been used to build applications like Facebook, Instagram, Airbnb, Soundcloud, and the list goes on! Thanks to community support your product will receive timely updates and trustworthy management. Among other benefits of React Native we can single out complex features integration, smaller application size, and certain advantages for web app development.
Learn about React Native
Tangible results, right on schedule
Need your idea verified fast?
Benefits of cross-platform app development for business
Lower development costs
The overall cost of an application depends on the amount of people involved in the development process. Cross-platform means one team and one codebase for multiple platforms – perfect for tighter budgets!
Faster time to market
Not having to write separate code for iOS and Android saves a lot of time. Both Flutter and Reach Native let developers test and fix bugs on the go, speeding the process up even further.
Wider audience
Cross-platform is perfect in case you are on a tight budget but want to reach both iOS and Android users. It lets you access both markets without investing in 2 separate native solutions.
Easy-to-maintain
Post-launch app maintenance tends to get tedious. Cross-platform makes things easier, since you have a single development team to cooperate with and a single code to search for bugs in.
years in software
development
digital solutions
delivered
of all projects
conducted remotely
Check our cross-platform portfolio
Here's what our clients say
Looking for some references? We're happy to deliver!
They're probably one of the easiest vendors I've ever worked with in the digital space.
They didn't feel like an outsourced vendor; they feel like part of our team.
We use the latest tech stack to bring the best results
React Native
Javascript / Typescript
React Native
Redux / Reselect / Zustand
React Navigation
Jest / ESLint / Prettier
Flutter
Dart
Flutter
Bloc / ChangeNotifier
Provider / GetIt / Hive
Pedantic / Freezed / Flutter Test
Android
Android Studio
Gradle
iOS
Xcode
Fastlane
CocoaPods
Third parties
Firebase Crashlytics
Firebase Analytics
Amazon Cognito
Stripe
Get to know our work process
1

Scoping & estimation

2

Workshops & preparation

3

Design & development

4

Product release

5

Maintenance & support
Scoping & estimation
Understanding your business needs and getting to know your idea is crucial for getting started. We identify the scope of your project, go over the features you want to include, and pick the best cross-platform solutions. If all goes smoothly, we'll decide on proceeding with Flutter or React Native and provide you with an estimated development time. At the end of this phase, you'll receive a general quotation and development schedule.
Workshops & preparation
We offer a variety of workshops depending on the stage of your project and each of them is tailored to fit your unique needs: whether you wish to focus on UX/UI features of your application, to get a deeper understanding of all its technical aspects, or to improve the overall business strategy for your product, you can be certain we'll provide you with the best team and flawless execution. By the end of this phase, we'll have prepared product wireframes, gathered development requirements, and have gone over the basic documentation for the project.
Design & development
Let's get some coding done! This is where we set up the backend architecture of your app, finalise the designs, and develop your frontend solution. We pride ourselves on web and mobile applications that work on every screen: from tiny 4-inch mobiles to large kiosk devices using the best RWD patterns. On average, it takes us up to 3 months to create a fully functional MVP – a minimum viable product. However, every project is unique and the final development time depends on the app's scope and complexity.
Product release
With the MVP ready there's nothing left to do but to see how your app performs with real users! We'll take care of the deployment and release, making sure that every individual part of the system is delivered on schedule and works smoothly, without any downtime.
Maintenance & support
Once your application is live, we are ready and willing to provide ongoing support. If you decide on a few extra features or changes, we'll get straight to work. We'll also take care of all the necessary system updates if needed. Finally, if you choose to entrust your app to your in-house team, we'll help you plan the process and pass it on in the most effective way possible. We aim at building long-term partnerships, so we want to see you succeed as much as you do!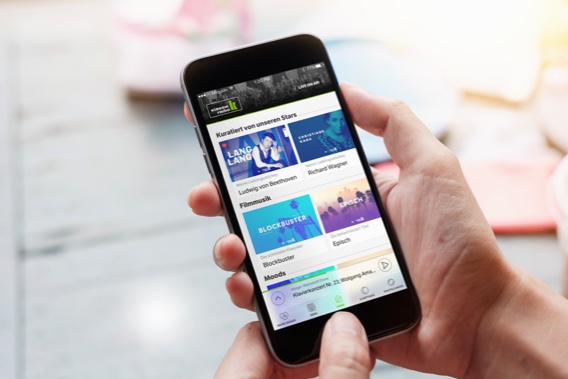 Custom cross-platform app development
Does your solution require out-of-the-box thinking and an extraordinary approach? We've got you! At Miquido, we are ready to cater to your every need, regardless of your company's size or industry. We've worked with startups and well-established enterprises. We've developed applications that took the world by storm in less than a month. We always rise up to a challenge and know exactly how to turn even the craziest idea into a brilliant business. We are excited to work together – are you?
Learn about custom app development
Learn more about cross-platform app development
Browse through these Frequently Asked Questions to get your answers and let's start developing your application!
What languages are best for cross-platform development?
There are two main programming languages that are used for cross-platform development:

JavaScript is a popular language for web development and is commonly used for building cross-platform mobile apps using frameworks such as React Native . One of the most significant advantages of JavaScript is that it uses a similar UI mechanism for iOS and Android native apps, which can positively affect the user experience.
Dart is a very popular language used for developing mobile apps with Flutter – cross-platform development framework developed by Google. One of the main advantages of using Dart for cross-platform development is that it provides a rich set of features, including hot-reload, which allows developers to see changes to their code immediately. Another advantage of Dart is that this language can be used for both server-side and client-side app development.
Choosing the right language for cross platform development is strictly an individual matter and depends not only on your needs, but also on the technical and design requirements of your solution. If you don't know what language will be suitable for your product, contact us and we will help you choose a solution that will meet your every need.
Which frameworks are best for cross-platform development?
There are several very popular frameworks for developing cross-platform applications:

Flutter is one of the most popular frameworks in 2023. Flutter was created by Google and allows you to develop apps for both Android and iOS using the same codebase. Flutter is primarily valued for its ability to create user-friendly, eye-catching design and hot-reload features, allowing you to quickly see changes to your code without compiling.
React Native is also one of the more popular frameworks for creating cross-platform solutions. It is built on Java Script, and its most significant advantage is creating native-like mobile apps on both Android and iOS. It is open-sourced, which provides access to multiple sources and tools and increases productivity.
Xamarin is a framework created in 2011 by Microsoft. It is an open-sourced solution based on the C# language. Xamarin is appreciated for its ability to develop native-like custom user interfaces in multiplatform solutions. In addition, with compile-time checking, developers can prevent many bugs.
These are just some of the most commonly used frameworks for creating cross-platform solutions. Each of them has various features that make them an increasingly popular choice for developers. Contact us to help determine which framework is best for your digital product. We will be happy to help you find a tailor-made solution for you!
How long does it take to develop a cross-platform app?
The time it takes to develop a cross-platform app depends on several factors, including its complexity, the features and functionality required, and the development tools or technologies used. However, it is worth remembering that the application development process does not consist only off writing code but many individual steps:

Planning and Research: The first step is to define the app's purpose, target audience, and features. This phase is crucial to the market and competitors analysis, but also to identify app goals, user needs and requirements.
Design: The design phase involves creating the visual part of an app, including a user interface (UI) and user experience (UX) design consistent across all platforms.
Development: The development team will write the app's code using a cross-platform development framework once the design is finalised.
Testing: After the app is developed, it's essential to ensure it's free of bugs and errors. The QA team will test the app to ensure it works correctly on all platforms.
Deployment: Once the app is thoroughly tested and ready to go, it's time to deploy it to the app stores. The app deployment process may take a little longer on the App Store due to their stricter requirements.
Maintenance: App maintenance is an ongoing process. It includes continuously monitoring and updating the app to keep it running smoothly.
Each of these phases can take from a week to as long as several months , so estimating the exact time to develop an app is extremely difficult. The average time for simple apps with basic functionality may take 2-4 months. For medium-sized apps with more features and functionality, developing a cross-platform app may take around 4-6 months . In contrast, for large and complex apps with advanced features and functionalities, the timeframe may increase to 6-12 months .
That is why the actual development time can vary significantly depending on the specific requirements of the app. In addition, breaks between each stage in the app development process may increase the development time.
How much does it cost to develop a cross-platform app?
The cost of developing a cross-platform app can vary depending on several factors, including the app's complexity, the features and functionality required, the development tools and technologies used, or even the industry. The most significant influence on the cost range may be factors such as:

App Complexity: The app's complexity is a significant factor in determining the development cost. This is directly related to the project team's work time. That is why apps with basic functionality will cost less to develop than apps with advanced features.
Design: The design phase is crucial in enhancing the user's experience while using your application. If you want to create a custom UI and UX design, it will cost more than pre-made templates but will also be much more tailored to the app and its user needs.
Technologies: The cost of using different development tools and technologies also varies. For example, developing an app using a popular cross-platform development framework like React Native or Flutter may cost less than using a less popular framework.
Development Team: The cost of hiring a development team also varies. The country of origin influences this factor. An hour of work for a programmer in the US costs much more than in European countries.
Maintenance: It is worth remembering that the total cost does not include only the creation of the application but also its subsequent maintenance. Regular updates, bug fixes, and maintenance will add to the overall app development cost.
Considering all these factors, the total cost of developing cross-platform applications can range from $50,000 to $300,000 or more . However, it is worth mentioning that a cross-platform solution is much more beneficial than developing separate native apps for iOS and Android and can reduce the cost of developing a mobile app by as much as 30%!.
When to choose cross-platform development
Creating cross-platform solutions will be a great solution if you have a limited budget. Cross-platform applications are much less expensive than native solutions due to the fact that you need to hire one development team and one design team. This significantly reduces the cost of application development. In addition, cross-platform development will be ideal for this task if you want to release your product as soon as possible. Since a single cycle of development is needed to create apps for both Android and iOS, your mobile solutions can be launched much faster. It's also worth mentioning that creating cross-platform solutions using the same code makes it much easier to update and maintain your app later on. Cross-platform solutions give you great flexibility, as you no longer have to decide which operating system to choose first. It's worth considering choosing cross-platform solutions, as they can significantly reduce the time and cost of developing a mobile app and make it easier to maintain later.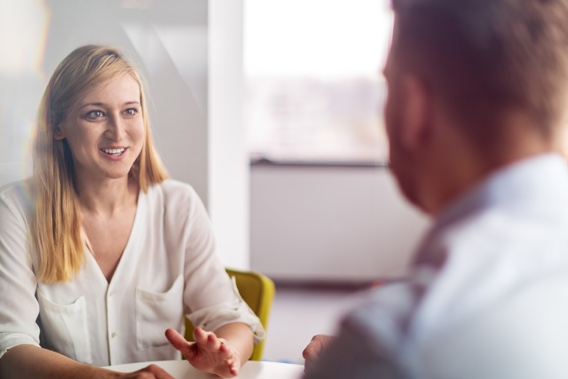 Our cross-platform development services across industries
More than just cross-platform: see how else we can help
Want to talk about your idea?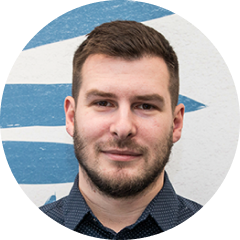 Hi, I'm Sebastian from Miquido. How can we help you with your project? Fill out the form – we'll get back to you soon.
The controller of your personal data is Miquido sp. z ograniczoną odpowiedzialnością sp.k. with its registered office in Krakow, ul. Zabłocie 43a, 30-701 Kraków. We process the above information in order to answer your questions, contact you and conduct business communication, and if you tick the checkbox, to send you messages containing commercial, business and marketing materials.
The basis for the processing of your data is your consent and Miquido's legitimate interest.You can unsubscribe from the marketing communications at any time. You also have the right to access data, the right to request rectification, deletion or limitation of their processing, data transfer, the right to object, as well as the right to lodge a complaint to the supervisory body. Full information about processing of personal data can be found in the Privacy Policy.
Show more