The AI-powered time-tracking tool for businesses
Productivity

About Timesheets solution
Timesheets is an intuitive time-tracking solution created for co-operating, multitasking teams. It sums up working hours, tracks time spent on each project or task, and lets you export time reports. Timesheets also has a Custom BI dashboard for invoicing purposes which helps spot irregularities in the reports. That way no working hours are missed.
Timesheets was originally created to answer Miquido's own needs. Then we realised that lots of other businesses struggle to find an effective time-tracking tool. That's how we decided to release Timesheets to be used by other companies as well.
The solution is integrated with the most popular tools such as voice assistants (Google Assistant, Alexa, Siri), chatbots (Slack, Hangouts) and plugins (Jira). Design and setup of Natural Language Understanding engine was created using Google Dialogflow.
Services
Web Development
Mobile Development
Design
Artificial Intelligence
Tech stack
Flutter
AWS Glue
AWS SageMaker
Apache Spark
PostgreSQL
Google Data Studio
Want to talk about your project?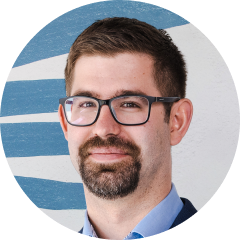 Hi, I'm Jerzy from Miquido. How can we help you with your project? Fill out the form – we'll get back to you soon.
The administrator of your personal data is Miquido sp. z o.o. sp.k. with its registered office in Kraków at Zabłocie 43A, 30 – 701 Kraków. The basis for processing your data is your consent and the legitimate interest of Miquido.
You may withdraw your consent at any time by contacting us at marketing@miquido.com. You have the right to object, the right to access your data, the right to request rectification, deletion or restriction of data processing. For detailed information on the processing of your personal data, please see Privacy Policy.
Show more