Mobile application
development services
Create a mobile application that will revolutionise your industry while delivering strong user value
Let's work together


Custom mobile app development agency born out of a passion for your ideas
Translate your revolutionary idea into a reliable, feature-rich mobile application with user-centred design and future-proof software architecture. Explore emerging technologies: low-code and no-code development, AI predictive analytics or AR location features to drive customer engagement and attention. Leverage the potential of your digital product by choosing the right platform and native or cross-platform approach. Miquido is a mobile application development company that will help you find the perfect balance between high performance, flawless UI, scalability, and innovation.
Make an impact with cutting-edge custom mobile apps
Build innovative, bold and efficient mobile applications – just the way you want. As a company with curiosity and commitment as our core values, we will help you transfer the brilliant idea in your head to a functional digital product. Are you ready for custom mobile app development that will make your company stand out from the competition?
Choose a mobile technology that will give you the optimal time-to-value ratio
Native Android & iOS or cross-platform? React Native or Flutter? There is no ready answer to these questions. Choosing the right technology for your mobile app development process takes time to do it right. Before the project starts, we will present you with all possible solutions, allowing you to ensure that you have considered all business and technical factors.
Develop a consistent mobile application from product discovery to maintenance
Whether you work in a world-recognised enterprise or a promising start-up, need to perform a Proof of Concept or deliver a full-scale app – you can always count on our tailor-made solutions. Adjust the scope of our cooperation to your needs. Choose an end-to-end product company experienced in building hybrid and native apps from start to finish: from R&D and consulting, through design, to development and maintenance.
Complete a demanding project with an experienced mobile app development agency
When we start working on your project, you can be sure that our team will prove equal to the task. We seamlessly take over complex projects that require the involvement of cross-functional teams or tech leaders. Take advantage of our in-house iOS, Android, Flutter and React-Native experts: rewrite native mobile applications and modernise your digital products. Fix bugs, refactor code, perform a UX audit or revamp your mobile app's design to increase performance and foster user engagement.
Stand out in the market thanks to custom mobile app development
In 2022, the Google Play store had over 3.2 million apps available, while the App Store had over 2.1 million. With so many mobile applications available to download, competition is fierce. Benefit from our award-winning design and efficient mobile application development services to secure the top positions in app store rankings. Be the first to explore revolutionary mobile app development solutions such as machine learning, computer vision and blockchain.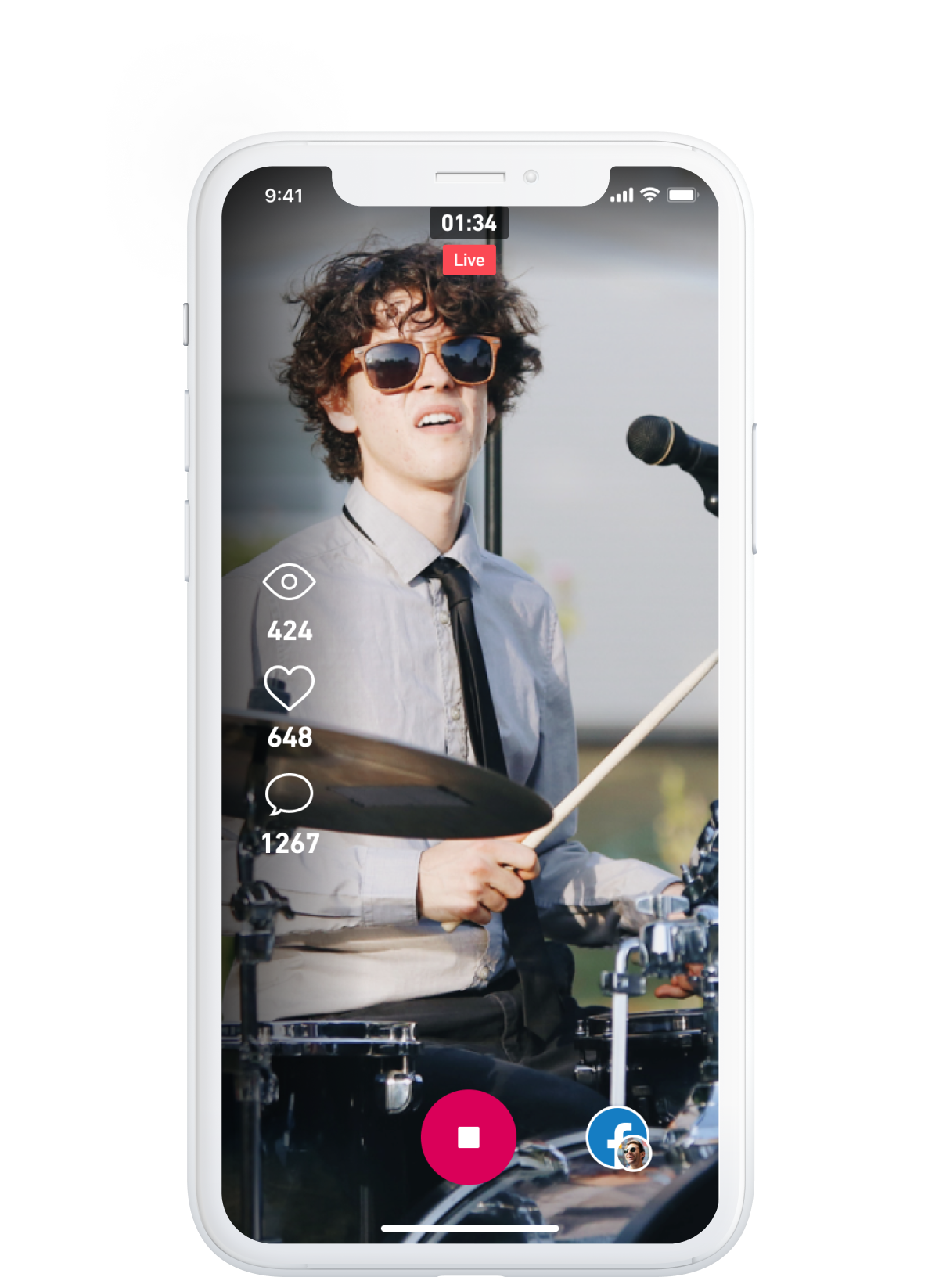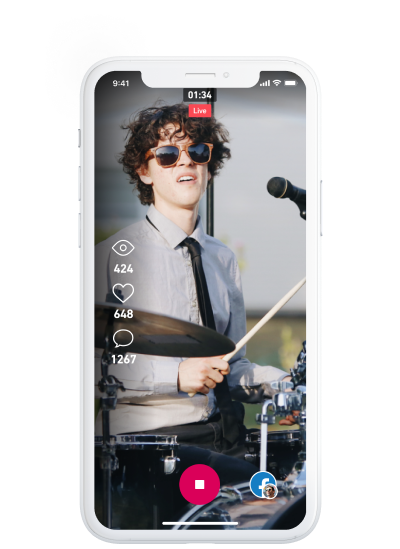 Topline: mobile application for Abbey Road Studios
The first-ever music application which lets artists record and share their song ideas before the moment is gone. One of the first commercial apps delivered with Flutter featured on Google I/O 2018.
Topline is the revolutionary app for recording high-fidelity audio, designed and developed by Miquido in just 10 weeks. Read the story behind creating this award-winning iOS and Android mobile application.
Mobile application development services that support your business goals
Choose the technologies that best meet your business expectations. Want to conduct a quick Proof of Concept or develop your mobile application in several iterations? Take advantage of our Flutter or React Native team. Are you focused on providing a unique experience on native platforms? Our Android and iOS developers can take care of your project right away. Stand out from the crowd thanks to the proper mobile application development services.
Cross-platform development
If you are searching for a cost-efficient solution for Android and iOS devices, cross-platform development is the way to go. You don't need to worry about creating separate apps – you only need one codebase that will work for both of them. Our team has immense experience with cross-platform app development: we were one of the first software companies to create an app with Flutter, and our React Native applications are used by world-renowned brands, such as Salesforce and Cisco.
Android development
Have an idea for a one-of-a-kind solution for Android? Our mobile application developers will provide you with a custom Android application that will amaze your users and help your company to expand. We've developed solutions for companies all across the world and in a variety of industries, such as entertainment, fintech or healthcare. Regardless of the size of your company, and of how complex your Android app might be, we'll make sure that your requirements are met.
iOS development
Set on creating a mobile app specifically for iOS? You've come to the right place. We've built solutions for renowned brands such as Skyscanner, TUI, Aviva and BNP Paribas. Our team of researchers, designers and developers will take care of your project from the get-go, and bring you a polished mobile product that fits your distinct business needs. Choose our all-in-one iOS development services to create a flawless app built with user experience, top-level performance and scalability in mind.
Why choose Miquido as your next mobile application development company?
Do you want your mobile application to meet all your business needs? If the answer is yes, relying solely on the initial project assumptions may not prove enough. Choose the top-notch software development company that knows how to accelerate your growth. Miquido, as a Google-certified agency, will ensure that your mobile application is a unique user-friendly product, resistant to bugs, secure and future-proof. With the support of our experienced project tech leaders and well-coordinated teams, you can expect high-quality code and an individual approach.
Benefit from Project Tech Leaders
At Miquido, you can get the support of a Project Technical Lead in each of your projects. This seasoned developer holds responsibility for project setup, health checks, and improvements. Whenever you need advice in the context of architecture and implementation, the PTL will support your team in the decision-making process.
Go for high-quality code
Are expeditious mobile application development and the project budget your core concerns? Then you should be focused on high-quality code! Do not let increasing technical debt become an overwhelming problem: choose a reliable mobile application development company that ensures the impeccable quality of the delivered code and technical documentation.
Take advantage of the individual approach
At Miquido, several management and customer relations professionals are constantly working to secure your satisfaction with the project. A Project Manager dedicated to your mobile product is a role focused solely on guaranteeing the success of your project. The PM, with the occasional support of our Customer Success Management team, ensures that all team members understand and address your needs.
Rely on self-organised teams
At the end of the day, all that matters is your particular digital product – created by a particular project team. That's why here at Miquido, it's all about the people. We encourage their personal growth and competence development while detecting and solving project problems on a regular basis. We share the same DNA, and our well-organised teams focus on a common goal: delivering a splendid mobile application tailored to your needs.
Get to know our work process
1

Scoping & estimation

2

Workshops & preparation

3

Design & development

4

Product release

5

Ongoing support
Scoping & estimation
First of all, we'd like to learn about your product idea and identify the scope of your project. For that, we gather all the crucial info about your business goals and expectations. We discuss the potential features, tech solutions and time required to deliver them. By the end of this stage, we should be able to provide you with a general development schedule and an estimated project price.
Workshops & preparation
To make sure that your custom solution becomes a success, we put together a series of personalised workshops tailored to your needs. Sample workshops can focus on Data, Product design, or Strategy – you make the final call. After we've answered each other's questions and reached a common vision, we prepare the wireframes and the first design drafts, development requirements, as well as all the basic documentation of the project.
Design & development
This is when your idea truly comes to life! We finalise the UX/UI designs and begin the development of your web or mobile application. Keep in mind, that every project is unique so there's no one-size-fits-all way to tell how long it's going to take, but as a rule it takes us up to 3 months to create a fully-functional minimum viable product – your MVP. That is the version of your solution ready to be released to the market.
Product release
Your app is ready to be released to the market! After the development is complete, the MVP is tested, and every stakeholder is satisfied, we take care of the deployment and release. As time is of the essence during this phase, we make sure everything goes according to schedule and the entire process is as seamless as it gets.
Ongoing support
Your custom digital product is released, but our work doesn't necessarily end here. We pride ourselves in building long-term relationships with our customers; if you'd like to upgrade your product with some additional features over time, if there is a particular enhancement that you'd like to try out, or if you simply want us to take care of maintenance and support, we're always happy to help! In case you choose to let your in-house team to take over the project, we'll ensure the transition goes without any surprises.
Miquido was professional. They merged with our internal team very quickly and were able to collaborate effectively with both our bank and the second vendor. (…) I was impressed by how smoothly they entered the project and how quickly they started producing results."

Piotr Paraska, Senior Project Manager at BNP Paribas
Miquido was engaged throughout the project and responded well to the expeditious timeline. They were proactive in project management and understood the requirements and challenges."

Kevin Hall, Product Manager at Skyscanner
Mobile app development FAQ
How much does mobile application development cost?
There is no single fixed price for app development services. The final number will depend on a variety of factors, such as the overall complexity of your idea, the number of team members involved in your project, and the time needed to complete the task for each of them. If you want to discover factors that might affect the pricing, please read this article about how much it costs to develop an app or reach out directly to our team.
How long does mobile app development take?
We know that time is money, which is why it is paramount for you to know the estimated time-to-market before fully committing to a project. As a rule, the mobile app development process can take anything between two or three months to develop a functioning minimum viable product. However, every case is unique and highly depends on its individual complexity, general requirements, and the number of people involved in the mobile app development process.
Here, it is important to remember that every step of the development process is equally important. You can read more about how long does it take to build an app at Miquido software house in our article.
What are the phases of custom mobile app development in Miquido?
If you choose our custom mobile app development services, you can expect a tailor-made process that covers all your business needs. As a comprehensive software company, Miquido can take care of your product during its entire lifecycle, from product strategy consultancy through app release to further scaling. Usually the custom mobile app development process at Miquido covers the following phases: polishing the product vision, mobile app project scoping, preparation of wireframes, planning and scheduling the project roadmap, and releasing the MVP. Frequently our clients extend our partnership and benefit from Miquido's IT support, app maintenance, and product scaling services.
What are currently the best languages for mobile app development?
The software development market is changing rapidly. With so many technologies available, you should always start choosing a language for mobile app development with proper research. In 2023, the most frequently used languages for native mobile app development include Kotlin for Android app development and Swift for iOS apps. For cross-platform app development, you might consider Dart (the default language for the Flutter framework) and JavaScript (the language of React Native framework).
Looking for a mobile app development agency?
Fill out the form. We'll get back to you soon!
The controller of your personal data is Miquido sp. z ograniczoną odpowiedzialnością sp.k. with its registered office in Krakow, ul. Zabłocie 43a, 30-701 Kraków. We process the above information in order to send you messages containing commercial, business and marketing materials.
The basis for the processing of your data is Miquido's legitimate interest – informing customers about news and changes to our offer as well as providing information about products that may be useful in their business. You can unsubscribe from the marketing communications at any time. You also have the right to access data, the right to request rectification, deletion or limitation of their processing, data transfer, the right to object, as well as the right to lodge a complaint to the supervisory body. Full information about processing of personal data can be found in the Privacy Policy.
more
They trusted us