Industry-leading iOS app development company
Explore new business destinations, accelerate growth, and captivate your customers with a custom iOS application

You share your idea, we get it done
How can you ensure your iOS app turns into a great success? Trust an experienced partner that takes the development effort off your hands, and let us create a solution that will astound your users and bring measurable business results. While you can focus on your business, we combine in-depth research, outstanding design, and impeccable development to create an exceptional iOS application that fits your needs.
What makes Miquido a top iOS development company?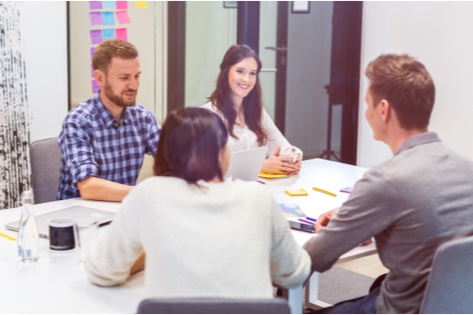 One-stop iOS development agency
It takes lots of effort, planning, and research to create a mobile app that succeeds. Choose our all-in-one iOS services to make sure that both your strategy and your digital product are flawless. We take good care of your project from start to finish by beginning with in-depth research, a data-based strategy, and outstanding product design. Then, we combine foolproof development and maintenance for the excellent stability and performance of your app.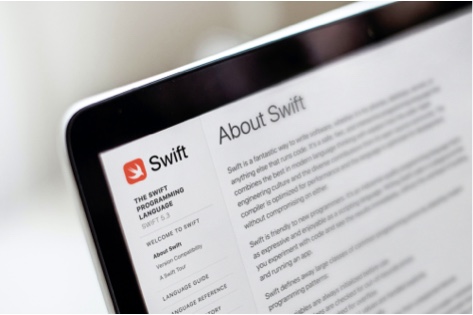 Experts in Swift development
If you are researching iPhone app development, you've probably heard of Swift. It's a powerful, intuitive programming language, created and supported by Apple, and used to build applications for iOS. Although older applications were often written in ObjC, Swift is the go-to choice for new applications, as a faster, more secure, and future-proof choice. With each case, our developers choose the stack carefully to deliver top-notch applications, made to fit specific business needs.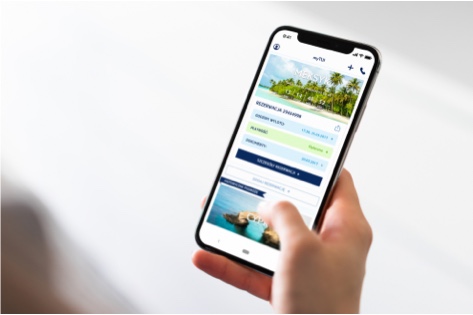 iOS applications recognised worldwide
With over 10 years of work in iOS application development, you can be sure that you are not putting your project in inexperienced hands. Working with world-renowned brands worldwide such as Skyscanner, TUI, Aviva, BNP Paribas, or Herbalife, we've gained hands-on experience in combining business objectives with cutting-edge mobile solutions.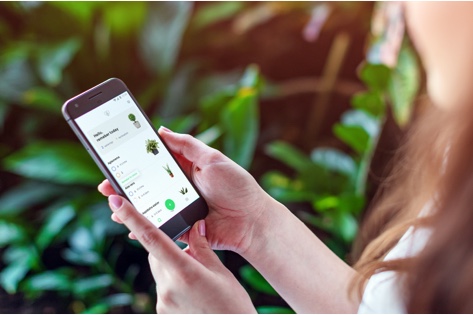 Cross-platform options
If you're thinking about building an app for both Android and iOS, there are two approaches to consider. Should you develop two separate native apps, or just one that will work on both platforms? We're here to make sure you take the right path! If you pick cross-platform over native iOS application development, we can take care of that, too. Our team excels in building cross-platform apps with the two most popular frameworks: Flutter and React Native.
Tangible results, right on schedule
Need your idea verified fast?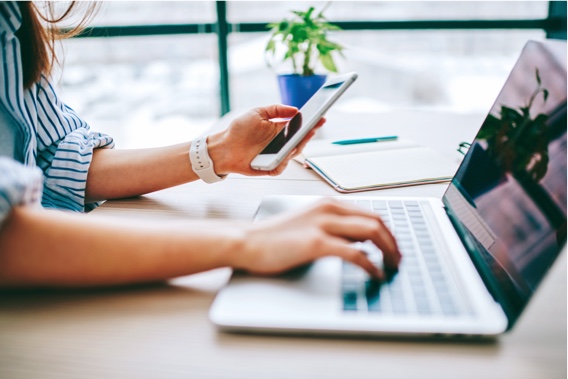 Cross-platform development
Cross-platform development is a way to save time-to-market and resources. It allows you to create applications that run on both iOS and Android, using just one codebase. If you…
want to build a uniform application
have a limited project budget
wish to enter the market as soon as possible
… you should consider choosing our cross-platform development services.
Learn about Cross-platform development
years in software
development
digital solutions
delivered
of all projects
conducted remotely
Our partners on our iOS development services
Thinking about creating your own iOS app? See what our clients say about working with us.
They have a skilled workforce with great skills when it comes to design, development and QA.
The Miquido team is very high energy and had a good level of development skills.
We were impressed with Miquido's creativity, communication, and quick understanding of what we were trying to achieve.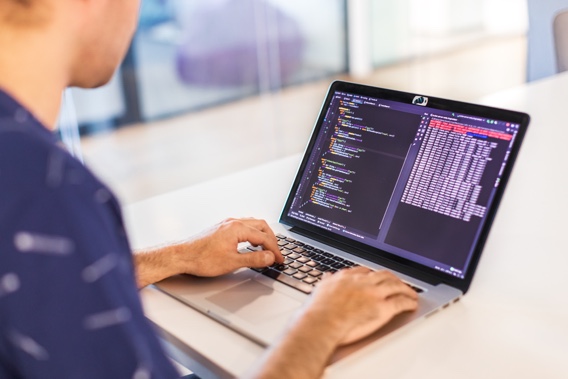 Our tech stack
Core
Swift
MVVM, MVP, RIBs, VIP
Core Data, Realm
Rest API, GraphQL
RxSwift
Combine
CI/CD
XCTest, XCTestCase
Quick, Nimble,
SnapshotTesting,
Firebase Crashlytics, Revolt
Design
Sketch
InVision
Zeplin
Our development process
1

Scoping & estimation

2

Workshops & preparation

3

Design & development

4

Product release

5

Product growth
Scoping & estimation
First things first! We identify the scope of your iOS project and take our time to understand your needs, business plans, and expected results. If you decide to develop an MVP first, we define its scope together. Thanks to that, we can give you a general development quotation and schedule.
Workshops & preparation
We want to make sure your iOS application turns into a huge success. To help you choose the best strategy or sharpen your vision, we put together a session of Data, Product or Strategy workshops – whatever best fits your needs. By the end of this phase, we have wireframes of your iOS app and the first design drafts, we've gathered development requirements, and prepared the basic documentation of the project. All set!
Design & development
Time to get to work! Once the project kicks off, we complete the designs and start developing your application. Also, we see you as our development partner and that's why we encourage you to be fully engaged throughout the project. The length of this phase depends on the app size and complexity. It usually takes us 3 months to create a fully-functional MVP.
Product release
Time to shine! As soon as your product is good to go, we take care of the deployment and release. Timing is crucial here. We make sure that every individual part of the system is released on schedule and works seamlessly, without any downtime. We take care of the App Store listings as well. Once your application is live, we also provide ongoing support.
Product growth
Your iOS app is released, but our work doesn't have to end here. We put special focus on building long-term partnerships with our clients, so if you decide that your app needs extra features or changes – we've got your back! We start working right away, all the while supporting the existing version. Whatever plans you have for further product growth, we'll make sure that you get exactly what you need.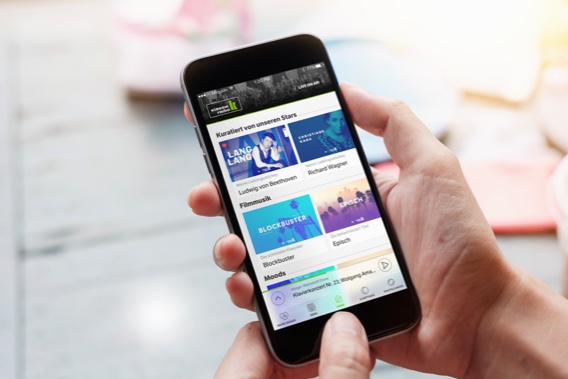 Custom iOS app development
Need a digital solution that is created to fit your needs specifically? Invest in custom application development that can support your internal business operations, empower your customer service or drive your company's digital transformation. Our experts take their time to study your business and market needs, prepare a long-term winning strategy, and then offer a custom solution that works for you.
Learn about custom app development
Want to know more about iOS app development?
Have an app idea in mind? Browse the questions our clients often ask and find out all you need to know about our iOS app development services.
What language is best for iOS app development?
In iOS development, there are four languages of greater significance:

Swift is a programming language developed by Apple. This language enables developers to build quick and easy native apps in the Apple ecosystem. Swift owes its popularity to modern language features, stability, good performance and scalability.
Objective-C is a language with object-oriented programming capabilities. Although it is a reasonably mature programming language, it is appreciated for its stability and dynamic typing. However, it is worth adding that Objective-C is characterised by a large amount of code and legacy projects, making it used less and less in favour of Swift.
Java Script is a universal language for app development. The most significant advantage of JS is the ability to build multiplatform applications. This means that you don't have to create just an iOS app but use the same code to develop apps based on both Android and iOS. Java Script is also recommended because of its rich user interfaces that provide a good User Experience. It is also worth mentioning that it is one of the most popular programming languages in the world, which means it has a vast community and tools.
Dart is a cross-platform language to develop mobile applications. However, this language allows you to create apps for iOS, Android, Linux, Windows and Mac using one codebase. Dart owes its popularity to rich libraries and fast testing using Flutter – Dart framework.
Which one should you choose for your digital product? It depends on your needs and requirements. If you want to create a native app, it is probably best to use Swift. That is because Swift is a newer language than Objective-C and creating solutions in Swift can be much more convenient. However, cross-platform solutions will be the best option if you want to build an app for both iOS and Android or a multiplatform web app.
Which frameworks are best for iOS Development?
There are several popular frameworks used in iOS app development:

SwiftUI: This framework introduced in iOS 13 provides a more modern and declarative approach to building user interfaces in iOS. SwiftUI simplifies the code required to build user interfaces and allows developers to create UIs that automatically adapt to different device sizes and orientations.
UIKit: This framework has always been used in IOS development and is still used in a lot of projects. UIKit's main advantages are its maturity and stability. In addition, it includes ready-to-use UI elements that will save time when creating the design.
Flutter: This is a popular cross-platform mobile app development framework that can be used for building iOS apps as well as Android apps. Flutter allows developers to create high-performance, visually attractive mobile apps with a single codebase that can run on multiple platforms, including iOS. One of the main advantages of Flutter for iOS development is that it uses the same UI framework for iOS and Android, called Flutter widgets. This means that developers can create an app that looks and feels native on both platforms with the same codebase, which can save time and resources.
React Native: A popular open-source mobile app development framework that allows developers to build high-performance, native-looking mobile apps for multiple platforms, including iOS. It is based on the React.js library and allows developers to write code in JavaScript or TypeScript, which is then compiled into native code. One of the main advantages of React Native for iOS development is that it provides a way to create native-looking UI components that closely match the iOS look and feel. React Native also comes with a wide range of pre-built UI components and modules to help developers quickly create complex mobile apps.
These are just a few examples of the many frameworks available for iOS app development. The choice of which one to use depends on the specific needs and requirements of the project. If you are still determining which framework is best for your digital solution, contact us, and we will help you choose the best solution tailored to your needs.
How long does it take to develop an iOS app?
The development time for a mobile app largely depends on factors such as the size of the app, the size of the team, the technology chosen and the client's requirements . The operating system itself is not a factor that strongly influences the timeframe. The primary difference in time between an Android and iOS app is mainly apparent in adding the app to the store. The app store has slightly stricter requirements which can increase the time of your product release.
The main factor affecting the time it takes to create an app is the size of the app. A basic app with simple functionality can be created in as little as 3-4 months; a more complex app can take 6-7 months. On the other hand, making a multifunctional, complex digital product can take up to a year. Time is also affected by the team size – the larger the project team, the greater the chances of reducing production time. However, it is also worth mentioning that the entire creative process includes the code writing phase but also the strategy, analysis, design and testing phases. Each of these stages is extremely important in developing an excellent mobile application. In the strategy and analysis phases, you establish key objectives, product functionalities, and business challenges or define the MVP.
On the other hand, the design phase is essential for increasing user engagement. User Experience and User Interface design are the crucial aspects influencing user satisfaction with your app. The testing phase is crucial to ensure the security and stability of your product.
Developing a mobile app is a highly complex process; each phase can significantly affect the development time. If you need to release a digital product quickly, choose a one-stop software development company that will complete the various phases of the project comprehensively.
How much does it cost to develop an iOS app?
Many factors can affect the total cost of producing an application. Among those most likely to affect price are:

The size of the iOS app: The more complex an app becomes, the greater the amount of time spent creating it. New functionalities, features, and more screens are added. This increases the hourly work of developers, designers, QA and project managers, and thus the cost of creating the product.
The complexity of the application: This aspect is also related to the time needed to create the product. The more complex an application is and the more complex technological solutions it requires, the higher the total cost of its creation. This implies the need to involve a larger team to, for example, create a custom design or various databases.
The type of application: Each type of application requires different functionalities, technical solutions, and security or legal requirements. Therefore, the cost of creating a travel and healthcare app will differ. The type of app also affects the total development time. Various security tests or legal formalities can significantly increase the time and cost.
Country of origin: The country of origin of the software development company is also essential. The costs of producing an app by a company from the USA may be significantly higher than for European companies. This is related to the differences in the hourly wages of employees.
iOS App Maintenance: An important aspect to consider when planning the budget is the subsequent app maintenance. This is related to updates, design changes or data storage.
All of these factors mean that the cost of developing a mobile app for iOS will range from $50,000 to $300,000 or more for companies in the US , for example. If you have a limited budget, it is worth considering cross-platform solutions that will allow you to develop an iOS and Android app simultaneously, significantly reducing production costs
What are the benefits of building a native iOS app?
One of the most significant advantages of developing native mobile apps is better performance. They are more responsive and efficient. In addition, in-app content often loads faster. Another benefit of native apps is their customisation. Adapting certain functionalities or designs to a specific operating system is much easier. The entire design will therefore be consistent with each other. This, in turn, can positively impact the User Experience or User Interface.
In addition, developing applications on a specific platform can improve scalability. The native application architecture allows the use of native built-in components. Using native solutions also reduces the risk of bugs and errors . You can also count on better support, both technically and about problems with, for example, the app's release in the App Store.
So if you want good performance, a more customisable design or better support, choosing a native app is a good option.
How do I choose an iOS development company?
Choosing the right software development company is the foundation of your application. It is, therefore, essential to make the right decision. There are several factors to consider when choosing the right iOS development company.
One of them is the experience of a given company in developing this type of solution. The more experienced the team, the shorter the development time, but also the more consistent and stable the application. You must also ask yourself whether you want a native or cross-platform solution. Another important aspect is the scope of services. Do you only want to create an application based on the guidelines you have prepared or a comprehensive service, including the development process and strategy planning or design? Time and budget are also important and may vary from company to company.
Remember, however, that a good software development company also means a good digital product. It is worth choosing a business partner who will provide a comprehensive approach to the project and be with you every step of the way.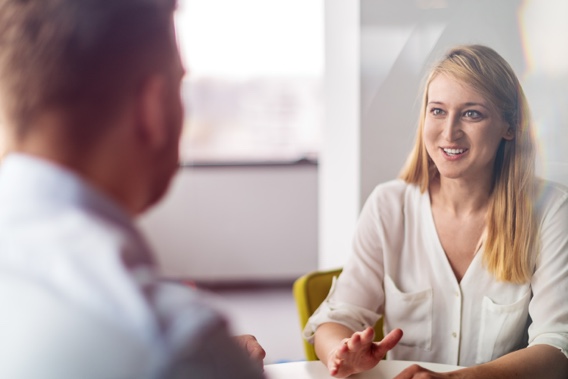 Our iOS development services across industries
See what we can do for you
Discover our other technologies
Want to talk about your idea?
Hi, I'm Sławomir from Miquido. How can we help you with your project? Fill out the form or write us at hello@miquido.com. We'll get back to you soon!
The controller of your personal data is Miquido sp. z ograniczoną odpowiedzialnością sp.k. with its registered office in Krakow, ul. Zabłocie 43a, 30-701 Kraków. We process the above information in order to answer your questions, contact you and conduct business communication, and if you tick the checkbox, to send you messages containing commercial, business and marketing materials.
The basis for the processing of your data is your consent and Miquido's legitimate interest.You can unsubscribe from the marketing communications at any time. You also have the right to access data, the right to request rectification, deletion or limitation of their processing, data transfer, the right to object, as well as the right to lodge a complaint to the supervisory body. Full information about processing of personal data can be found in the Privacy Policy.
Show more