The times are changing, and banks have no choice but to follow. In this dynamically evolving economic landscape, new needs emerge, and priorities rearrange. Now that many currencies are losing their stability, customers expect more flexibility in managing their funds. Inflation affects their budgets, so they put more emphasis than ever on features that support saving. On top of that, the environmental factor is gaining importance across sectors, finance included.
All these changes are mirrored in the evolution of mobile banking apps. We gathered the most interesting features to give you a hint of the direction the banking application development might take. We hope our list provides you with valuable insights!
1. Advanced money tracking
With soaring inflation rates and recession knocking on the door, no wonder the money tracking functionalities become users' priority. The most downloaded banking apps in Europe, like Revolut or Monzo, invest heavily in the enterprise mobile app development, enabling users to:
set different saving goals and diversify their spending limits
understand their expenses in an intuitive way through diagrams and comparative charts.
Aside from providing clients with an overview of their financial habits, some apps take a step further, delivering weekly insights on spendings with a percentage comparison to previous weeks. In Revolut's app, the typical sector breakdown (groceries/amusement/education, etc.) is replaced with an extensive one, enabling various types of categorization (by merchants, categories, countries & more).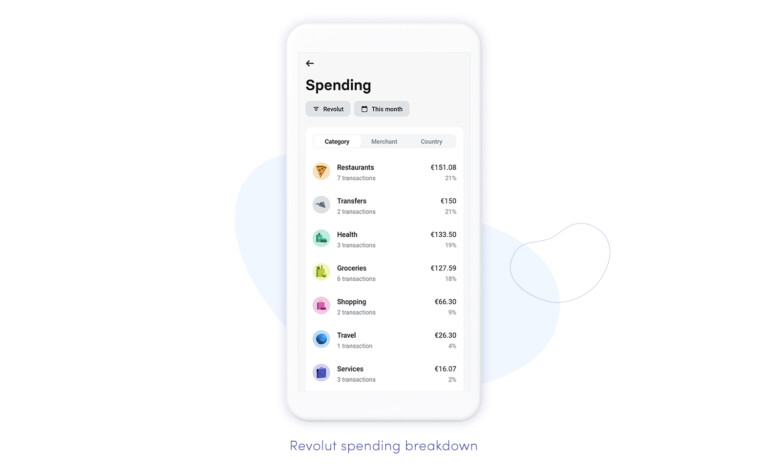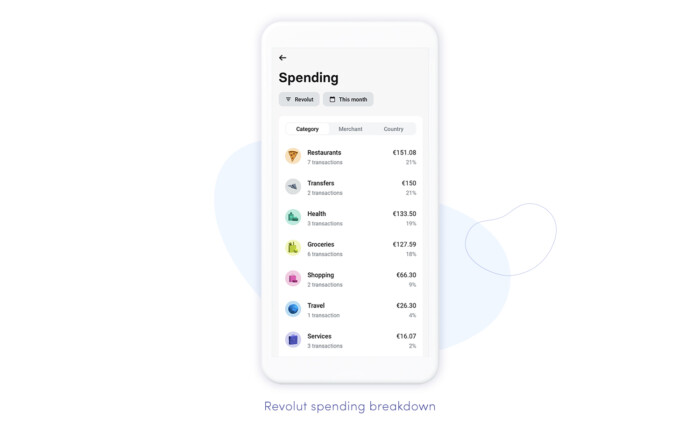 The focus on money-tracking features will likely continue in the nearest future, particularly if the current economic trend continues, turning apps into automated financial advisors that proactively help users manage their savings account. This evolution would not be possible if not for AI, which powers the advanced analytics and automation in the best mobile app features. You can read more about AI in fintech on our blog.
Meanwhile, it is worth noting that the crisis also made the banks rethink their loan verification strategies in order to improve their own financial stability in uncertain times. That means they are investing more than ever in machine learning-powered scoring engines which help them identify high-risk loans based on an in-depth analysis of customer behaviour patterns and other relevant factors. We helped develop such a system for Nextbank. The AI credit scoring system we contributed to made it to the finals of the 2019 Singapore FinTech Awards, paving the way for Nextbank to win 2nd place for best fintech startup in 2020.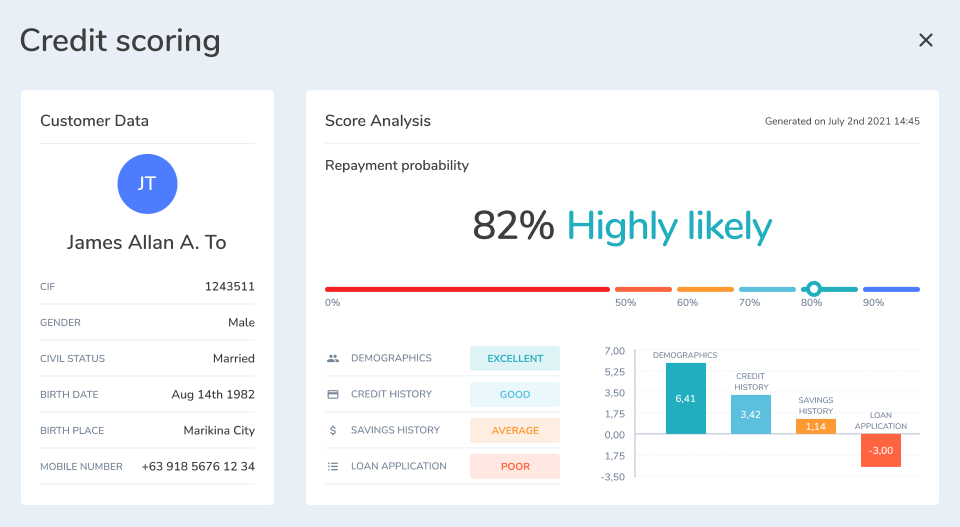 2. Open mobile banking app features
Having a few accounts across different banks is nothing unusual nowadays. Some people use them because they lead a nomadic lifestyle or share their life between countries, while others want to make the most out of what particular banks offer. However, the majority actually treat it as a preventive measure, having learned, often the hard way, what the lack of financial diversification may lead to in times of recession.
The concept of open banking, originating from the nineties in Germany, has evolved after the most recent financial crisis, which has shown us how dangerous low competitiveness can be for economic stability. Successfully implemented in the UK, it is now spreading globally as a way to boost competition and empower both companies and customers. Instant and seamless due to API integration, it enables banks to process and transfer user data easily if only the users themselves agree.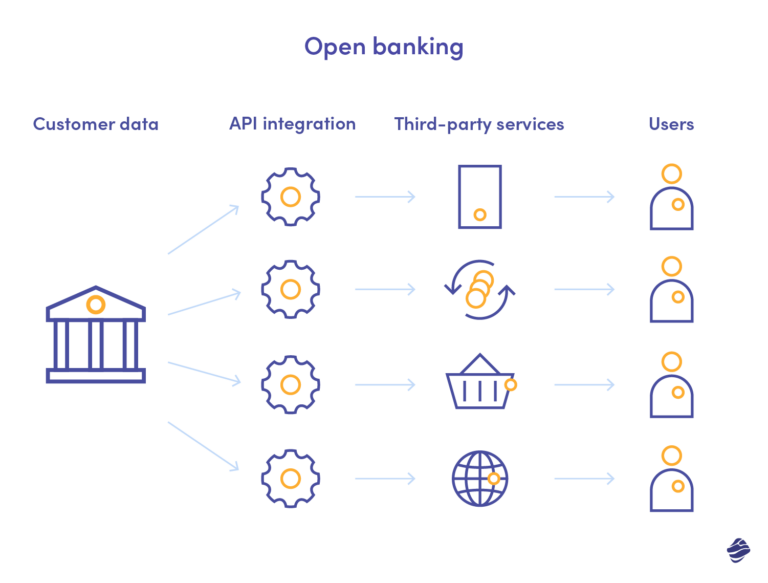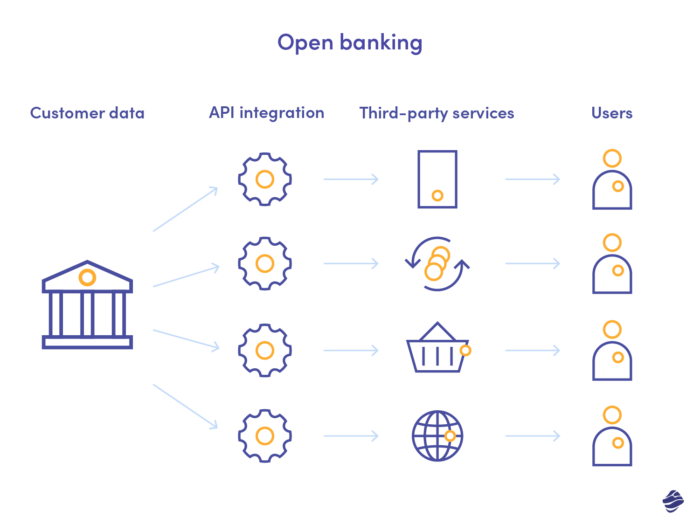 For those who have various bank accounts and lead businesses, open banking features are a perfect way to gain full visibility over their finances. If the financial institutions are affiliated, users can see all their accounts in one place without logging into other apps. On top of that, you may use smart analytics in an open banking mode to get deeper insights into your expenses and habits. Let's not forget about the facilitated transfers – with open banking, their path is much shorter.
3. Smart subscription management
Speaking about integration, there is another simple but awesome feature that can help users get back on track with their finances. All the film lovers, podcast enthusiasts, and growth seekers – lend us your ear!
As the subscription-based model has become dominant online, the average list of subscribed services has extended radically. That means it also has become much harder to control expenses in this field. The access renews automatically, and the fees are charged from your bank account, while you may have forgotten that you subscribed to it. Or, you do remember, but you lost the access keys and lack time to solve it.
Smart subscription management is a solution to this issue, and it's becoming increasingly common for banking apps to include it. Revolut, which we have already mentioned in the context of another feature, can be an example. It's convenient for the users – instead of downloading an app serving specifically for subscription management, they can manage subscriptions directly where all their finances are handled.
4. Split payments and other best mobile banking app features for groups
The best mobile banking app features make your life easier, and this one does the job particularly well, especially if you go out often, flatshare or travel in larger groups. Bill-splitting functionality makes it fast and simple to count how much everyone is due to pay. You just enter the final amount, and the app does the maths for you, sending an automatic payment request to selected users. Some apps allow you to edit the amounts particular people owe you or add your debts to them on top in order to calculate the actual amount to pay.
Automatized payment requests are awesome not only because they exclude time-consuming calculations, but also because they make splitting bills less awkward. It is easier to send a notification than ask for money directly, and you will likely get it back much faster this way. Many banks also enable instant peer-to-peer payment between users to make the whole process as seamless and fast as possible.
5. Crypto exchange & payment
The paths of crypto and conventional banking are starting to cross increasingly often. Banks have understood that such fusion is inevitable, as the number of crypto users is growing exponentially year by year. Crypto apps have been enabling customers to link their FIAT accounts to the crypto wallet for a long time, but now the banks are also taking the initiative. Not only does it provide their customers with more flexibility, but also empowers them to diversify their digital wallets and implement anti-inflation budget strategies.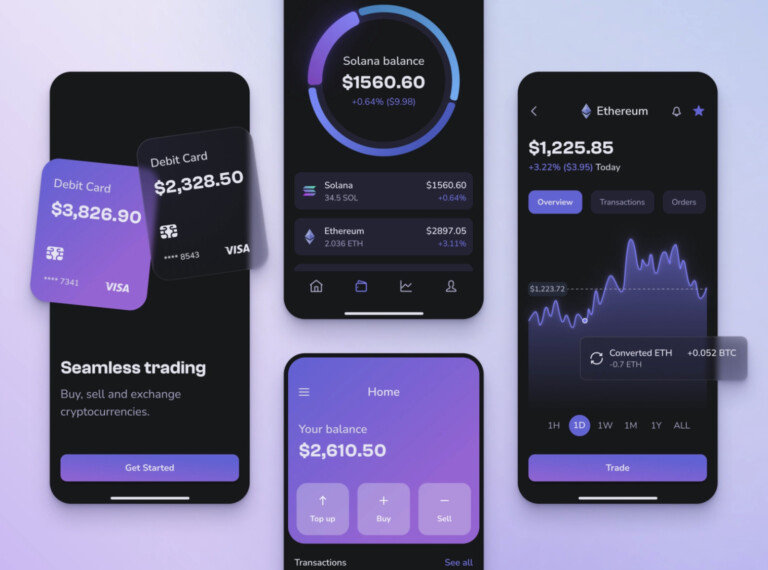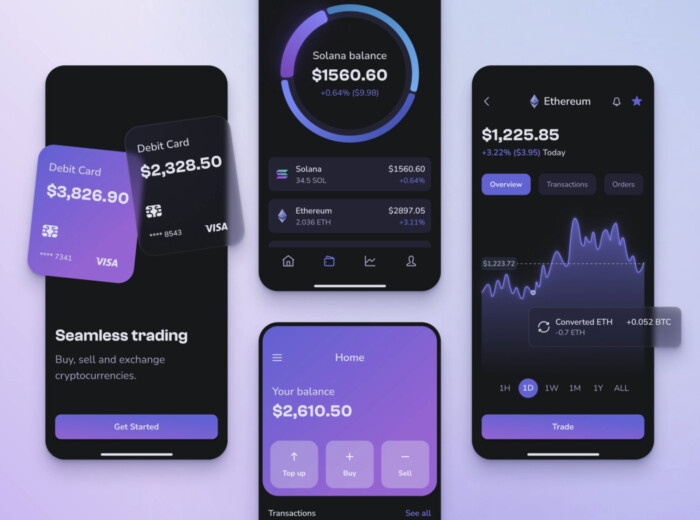 You can use crypto banks, but the financial institutions that are traditional at their core are also starting to merge crypto and FIAT. Aside from introducing their own coins, they enable you to buy different coins directly through their app. Example? Chase Bank (JP Morgan) allows users to buy and sell crypto via Coinbase exchange, and with Revolut's app, you can get yourself some Bitcoin. Other banks will likely join this trend soon.
With proper crypto banking apps, you will likely get more flexibility, though, as you can set up plans for the algorithm to automatically convert your FIAT reserves for particular coins and access successful banking app features designed specifically for crypto users.
6. Secure blockchain transfers
Blockchain and cryptocurrencies are intertwined in theory and practice, but the use of blockchain technology in fintech application development can go far beyond that. Blockchain is a distributed ledger that stores information in a decentralised way. Held in immutable blocks connected with encrypted chains, the data is much more immune to security breaches and cyberattacks. There is no central entity for cybercriminals to attack – instead, they have to deal with a bunch of distributed nodes.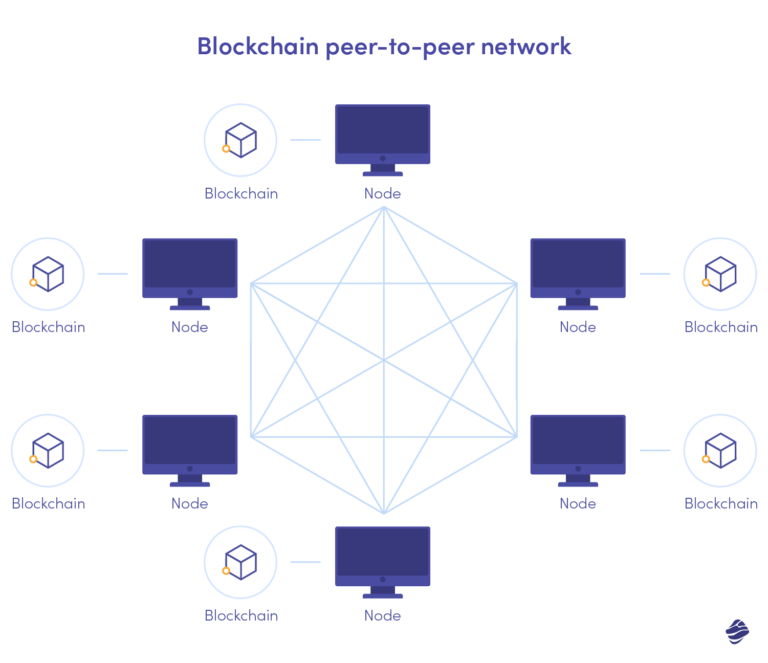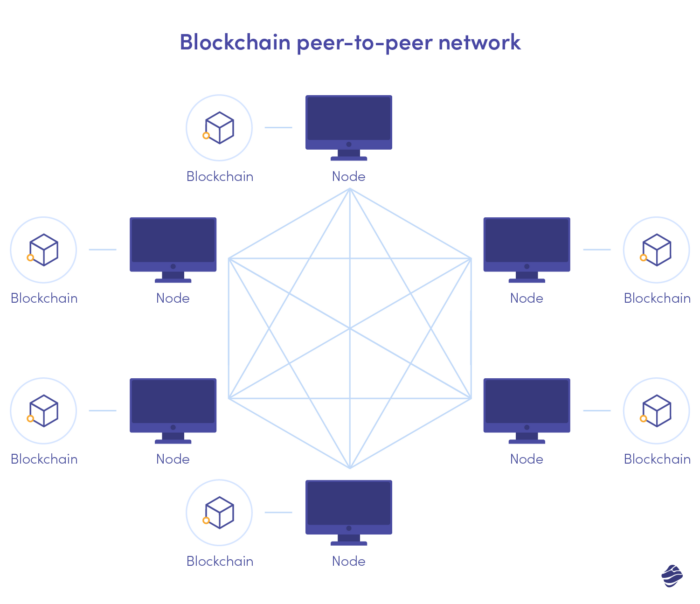 Result? The ledger is practically impossible to hack. Such an architecture also prevents fraud, as once written to the block, data cannot be changed or removed. No central units as intermediaries also mean that data travels faster between accounts.
Even without knowing much about the practical applications of blockchain, you probably can already think of its benefits for banks and financial institutions. As a sector that is particularly exposed to cyberattacks and for which these attacks cause the most serious implications, blockchain brings banks a promise of safer data processing. Now that the frequency of cyberattacks has increased significantly, such a solution is more needed than ever. It can also make open banking much more secure.
7. AI-powered fraud detection and security
Cybercriminals may target the bank itself, taking over the customer data or putting the services down, but there is another security concern the banking app users should have in mind. Fraudsters often aim at them directly, using phishing strategies or taking over their credit card details through fake Wi-Fi hotspots or malware. When the attack is centralised, the bank can detect the issue relatively fast, but it is much harder on the individual level.
Fortunately, thanks to the advanced use of artificial intelligence, fraudulent activity can be detected at an early stage. If the algorithm detects a change in usual patterns, it triggers an automated reaction, preventing further damage. Machine learning is a much more suitable fraud detection method than traditional rule-based programming, as it adapts to the changing strategies of the fraudsters (which need to evolve to stay effective) instead of having its logic constantly rewritten. As these strategies are becoming increasingly sophisticated, many banks switch to deep learning, which deals much better with finding hidden patterns in extensive datasets.
Banks keep users secure through the combination of functionalities. Aside from AI-powered fraud detection, the best mobile banking app features for safety measures include:
multifactor or third-party authentication
real-time alerts (push/SMS/e-mail)
end-to-end encryption.
Advanced identity verification based on biometrics contributes to your safety as a user, too. In this article summing up the new digital banking trends, we compare its various types (from fingertips to iris recognition) in terms of cost, accuracy and long-term stability.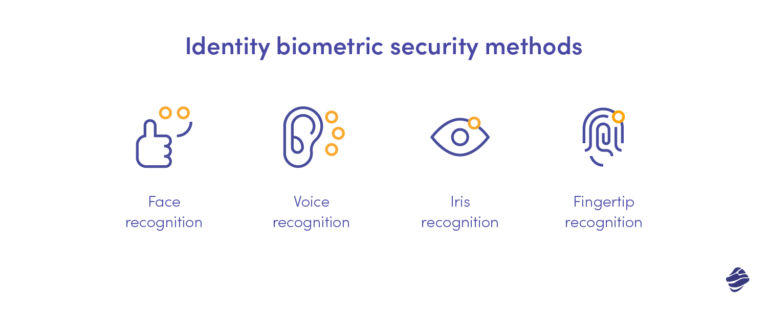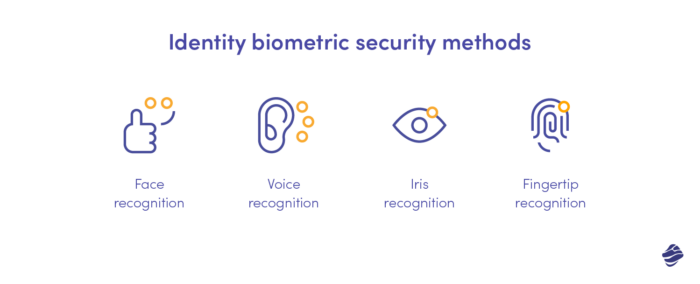 8. Green movement and its best mobile banking features
Ecology is an important pillar of today's banking, mainly due to regulations, but also customer expectations. It finds reflection in the way banks develop their apps. Many are trying to expand the way they aim their ESG (environmental, social, and governance) goals by helping their customers make a positive impact and incentivizing eco-friendly activities.
For now, the most popular green banking feature is the carbon footprint calculator, which allows the customers to estimate their CO2 impact based on their expenses registered by the bank. MasterCard has introduced it some time ago, alongside Spanish BBVA or UK's Ulster Bank. The more advanced ones not only display the carbon footprint, but also issue suggestions for changes in spending habits that could reduce it. That strengthens the educational value of the tool, making the banks active contributors to green transformation.
Aside from helping customers control their carbon emissions, banks also encourage them to reach out for green banking offers, like electric car loans to solar energy financing programs.
9. Clear in-app notifications
This feature is an absolute must-have in any good mobile banking app. Without clear and lucid messages, the app user can feel lost. This, in turn, will negatively impact the user experience. After all, it is worth remembering that banking apps are often associated with financial well-being. Therefore, well-thought-out and researched in-app notifications can have a significant impact not only on the user's satisfaction but also on their sense of security.
Providing information and clear messages related to suspicious transactions or other high-risk situations is also worth remembering. After all, the aim is to reassure the user and calmly guide them through the process in question, not to lead to panic.
Whether it's a low-balance alert or a reminder about an upcoming bill, these in-app notifications guide intelligent money management. That is why the best mobile banking apps ensure that user stays informed without feeling overwhelmed.
10. AI-powered chatbots
Banking applications, by their nature, are aimed at a broad audience. Therefore, not everyone will fully understand all messages or know how to navigate the app. In addition, sometimes some non-standard situations may arise that are not answered in the FAQs. This is when chatbots come to the rescue.
Chatbots are an excellent solution for banking applications, not only because the user can solve their problems at any time but also because they reduce the workload of bank employees. In addition, the presence of natural language processing tools can significantly improve user satisfaction rates.
From checking an account balance to guiding users through more complex financial operations, these AI-powered chatbots provide personalised assistance at the user's fingertips. By embracing this cutting-edge technology, the best mobile apps have redefined convenience, ease, and efficiency, ensuring a seamless and delightful user experience.
As you can see, a lot is happening in banking at the moment, and this year will likely bring even more exciting changes in this sector! As a company with a strong link to the fintech sector, we stay on top of things when it comes to banking and keep our customers updated too. If you are searching for a partner with expertise in this field, drop us a line!