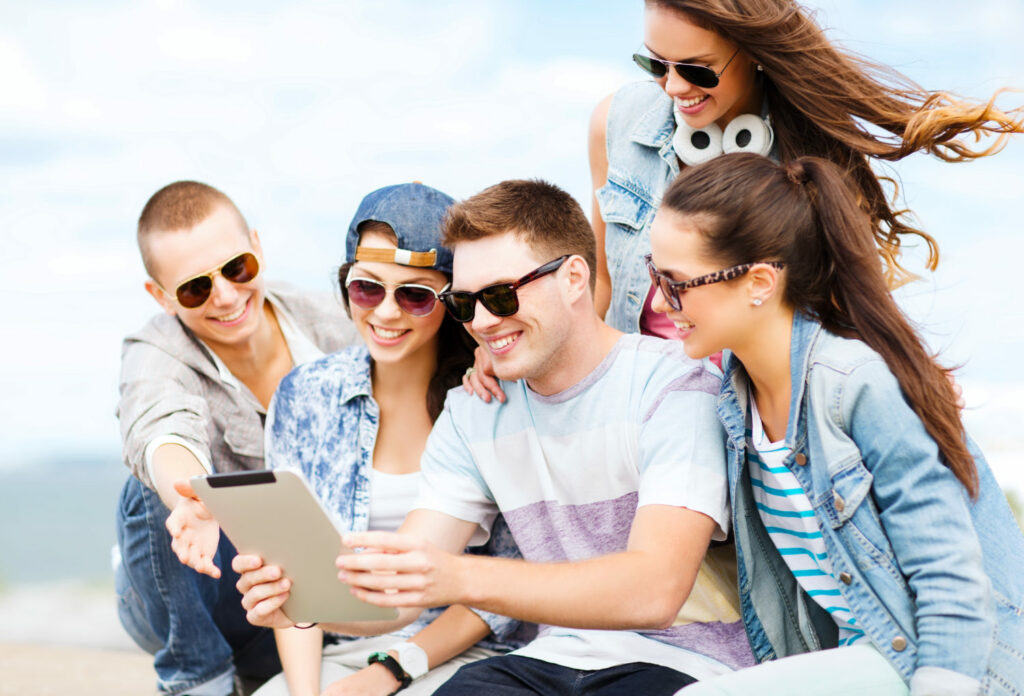 The magic of apps: 5 ways going mobile will move your business
It's official: We're waking up in a world where mobile search exceeds desktop queries. 80% of Internet users own a smartphone and the use of smart TV, watches, wristbands and other things "smart" has been steadily increasing. Are you sure you are ready for this?
Don't let yourself be left out of this race! Check out these 5 ways in which mobile tech can help your business win.
1. Customers expect mobile and agile services — answer their needs
Evolution (and Google) force businesses to have mobile-responsive websites. Smartphones are becoming your clients' primary device for accessing the Internet and the object they interact with most often (even more than with other people!). Research shows that time spent on media through mobile apps is 89% vs. 11% spent through the mobile web. So what do you need to do to be a step ahead of the competition and even more customer-friendly? You clearly need an app. Faster access, more options, and only a click away!
2: Competition is harsh — use mobile technology as a sales/marketing tool
Many modern brands are already using push notifications as a sales and marketing tool (Macy's, CVS, Groupon, to name just a few). If used wisely, push messages not only retain users, increase app launches (3 times more on average) and remind clients of your existence but can also provide information about special offers based on location. Offer personalized, relevant content and your customer engagement both online and in-store will grow!
3. Give more, be more — present extra content and ideas
Why not follow in the footsteps of many physical retailers who have allowed their customers to access the benefits of shopping online — like product reviews, coupons or extra information — while shopping in a physical store? Or be like Skyscanner, the global search engine for flights that first launched an app with over 35 million downloads before creating Skyscanner Cars to find car hire deals around the world? Your new ideas can also find their way to people's mobiles and hearts. Be brave and share!
4. Get paid faster and earn more — use m-commerce
Maybe your business isn't selling things, but are you sure it won't become mobile soon, anyway? Consider taxi (Uber) or the hotel (AirBnB) industry. According to Goldman Sachs, in 2018, mobile commerce will take over half of all e-commerce sales. And it allows for the use of contactless payments, credit or debit cards, transfers, value cards, micropayments and more. TUI uses it to sell vacations, Walmart to sell goods, why wouldn't you? Your money will find you faster!
5. Give fun — invest in games, entertainment and social
Colgate, KFC, Universal Studios — all of these use branded mobile games to draw traffic, increase user engagement, provide more conversions and better ROI, analytics, and reporting, as well as for simple, sheer fun. If that isn't enough, Digi-Capital, a global research firm, has found that games drove three-quarters of all mobile app business last year. Enter the game!
And if that's not enough, we have a couple of ideas to tackle the challenge: apps that will blow your mind. Check these out, too, and be inspired!
Apps for knowledge:
Multisłówka — Android application designed & developed by Miquido. Assists in the learning & memorising of English, German, Spanish, French, Italian and Russian vocab. Play language games to learn effectively and see that words are easy to remember! Have several minutes to spare? Simply launch the app and use your free time to learn new things!
Apps for health:
Vheda Health, an American company, is humanising healthcare through technology delivered by Miquido. Their innovative mobile health programs automate care plan compliance and save health plans an average of $15,000 per prevented hospitalisation for high-risk chronic populations. Be healthy and safe with mobile technology!
Apps for entertainment:
MQA (Master Quality Authenticated), a new and revolutionary audio format launched in 2016 by British company MQA Ltd, with Warner Music Group as an official partner and Miquido creating dedicated SDK for software houses from all over the world building apps using MQA format. It allows you to stream or download files and enjoy the magic of original performances. Listen to your favourite bands and songs in perfect, pure studio quality!
Ready to start going mobile? Give your customers what they crave and expect. Mobile strategy is crucial if your business is to outshine the competition.
When in doubt, look for a helping hand among specialists. Talk to the Miquido team and we can make your crossing over to the bright mobile side hassle-free. Reach out to: hello@miquido.com for answers.
Read more:
Are you thinking of creating a future-forward digital product? We would love to hear from you and talk about your project!
Write us on hello@miquido.com and discover your possibilities!