Insurance software development company
Increase the efficiency of your financial processes or create a brand new insurtech software
Let's work together


Professional insurance software development company
With over a decade of experience in the financial industry, insurance software development holds no mysteries for us. We specialise in creating fast, scalable and well-designed applications that ensure an excellent user experience. Ready to give your insurance company an edge over the competition?
Why opt for our insurtech solutions?
See what your business can gain by choosing Miquido's solutions for insurance.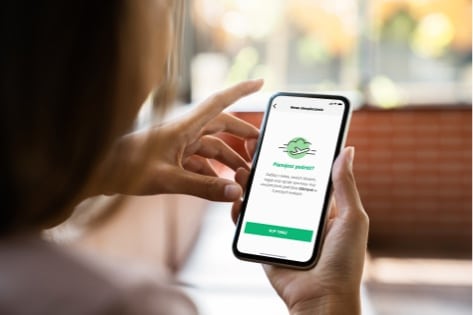 Digital transformation
By integrating digital technology into your insurance company, you can improve your internal processes, attract new customers to your services, as well as personalise their experience. Digital solutions, like cloud technology for example, can give your business the boost it needs by enhancing security and accessibility of your products, while also helping to reduce costs.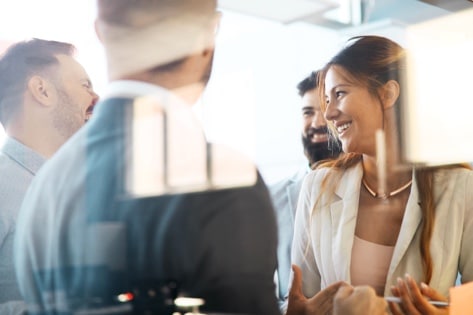 Modern business strategy
Our skilled consultants will go through your business goals, needs and expectations to help you fit the business strategy to your project, as well as choose the right technology stack for it. As an experienced insurtech development agency, we can also advise you on the best possible ways of adapting to the industry's dynamically changing environment.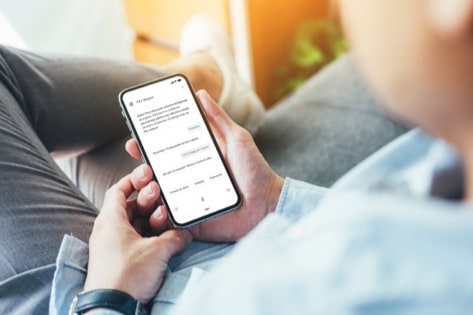 Automating processes
Automating your business processes can not only optimise how your company operates, but also increase the productivity of your employees. Automation helps to reduce the time needed to complete arduous tasks and gives you and your employees the ability to focus on what's really important. We'll also be happy to show you how AI solutions can help to improve your business in that regard.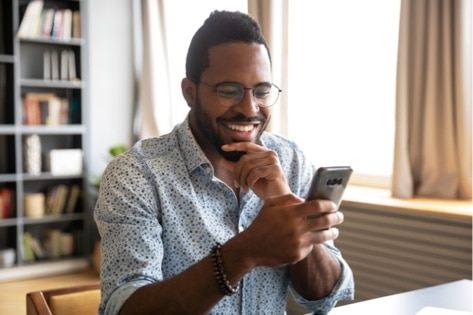 Personalised products
Personalisation is the key to keeping your users satisfied. With the aid of machine learning solutions, we can create powerful in-app recommendation systems, so that each and every one of your clients receives an offer suited to their particular needs. Create customised products, learn what your customers like, and watch your conversion rates grow!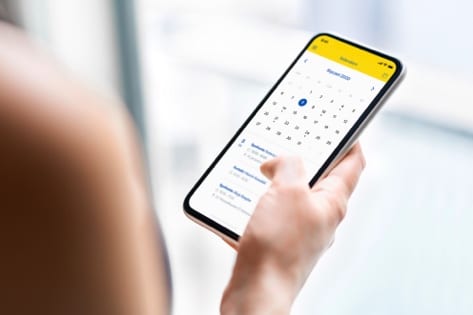 Omnichannel distribution
By using multiple channels to distribute your insurance products, you can increase your selling radius and improve your company's positioning on the market. Need to integrate your solutions to increase the efficiency and profits? Leave it to our experienced insurance app development team and watch your business grow thanks to a compatible omnichannel distribution system.
How long will you wait?
Need your idea verified fast?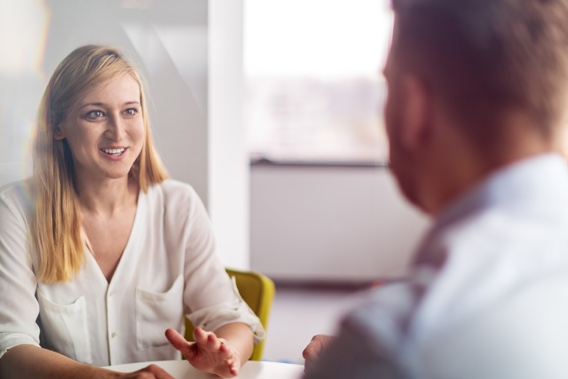 Feature set for insurance applications
Geolocation
Calendar integration
Reports creation
Process automation of sending complaints
Push notifications
Customise your systems and integrate smart solutions to manage your meetings, automate processes, and improve communication in your insurance agency.
See what we have to offer
Business management platforms
We fully understand the complexity of managing an insurance company, and that's why we excel in creating powerful tools for day-to-day operations. Save time and increase your business efficiency with HR, CRM, and ERP platforms equipped with intuitive interfaces.
Chatbot design & development
Keep your clients satisfied and save your employees valuable time with the use of chatbots. Automate your business processes with the help of virtual assistants, and explore how you can enhance customer experience and speed up the sales process on your platform.
Analytic and predictive tools
The proper use of data and analytics can help you improve the scalability of your products, simplify the decision-making process, and help you better understand your overall business needs. Get data-driven business insights with the help of our Data Science, AI, and Big Data solutions.
Customer relationship management
Addressing customer claims is an essential process when it comes to insurance companies, where time is crucial for both parties. Deal with issues efficiently and quickly with an excellent, tailor-made claims management software made by our experienced developers.
Financial software
With years of experience in the industry, we're aware of the need for top-level security and impeccable performance for financial software. Our custom fintech applications mix cutting-edge technology with thorough, data-driven research in order to give you a seamless product.
Check what our clients say about us
They're very goal-oriented, actively looking for solutions to every challenge. The team is collaborative but still low-maintenance.
Miquido presented a very innovative approach. They were always open-minded and capable of delivering reasonable solutions for typical business problems.
I like the way in which Miquido works. They get involved in the work and add value to it, as opposed to other developers I've worked with, which detached themselves from the project once it was completed.
years in software
development
digital solutions
delivered
of all projects
conducted remotely
Browse through our services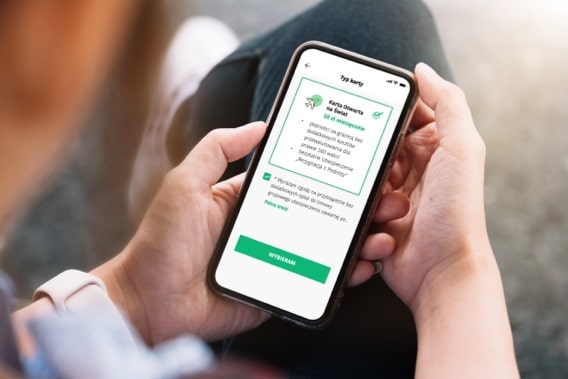 Custom insurance software solutions
When you're investing into a tech solution for your company, you can follow various approaches. Out of the box solutions may be enough in some cases, but if you want one that's suited to your unique business needs, it is better to invest in custom app development and receive a product that's exactly what you envisioned, with just the right features. Ready to start building your tailor-made insurance app?
Want to know more about insurance software development services?
Curious for more details about insurtech? Check our FAQ section, and if you still can't find the right answers – don't hesitate to contact us!
What is Insurtech?
Insurtech is a term used to name technology innovations for the insurance industry, such as, tools that use data analysis, AI and many other tech solutions that the finance industry can benefit from.
What is custom insurance software?
Contrary to out-of-the-box solutions that can be acquired by any company, custom insurance software is made specifically for you, with the set of features of your choice perfectly adjusted to your needs. It's the way to go if you're looking for a unique product that's made exactly according to your vision.
What features should an insurance software have?
With insurance being one of the most complex of industries, there's a need for secure and intuitive solutions. A functional software for insurance agencies supports sales, policy management, customer service (solving claims), billings, payments, marketing and others.
How to choose the right insurance software?
All insurance companies have their individual expectations and requirements. With the help of our consultants, developers and designers, you can analyse your business needs and pick the software solution best-suited for your company.
Contact us and see what's best for your specific case.
Want to talk about your idea?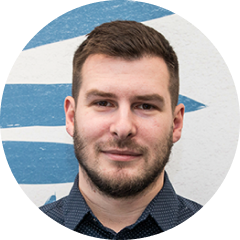 Hi, I'm Sebastian from Miquido. How can we help you with your project? Fill out the form – we'll get back to you soon.
The controller of your personal data is Miquido sp. z ograniczoną odpowiedzialnością sp.k. with its registered office in Krakow, ul. Zabłocie 43a, 30-701 Kraków. We process the above information in order to answer your questions, contact you and conduct business communication, and if you tick the checkbox, to send you messages containing commercial, business and marketing materials.
The basis for the processing of your data is your consent and Miquido's legitimate interest.You can unsubscribe from the marketing communications at any time. You also have the right to access data, the right to request rectification, deletion or limitation of their processing, data transfer, the right to object, as well as the right to lodge a complaint to the supervisory body. Full information about processing of personal data can be found in the Privacy Policy.
Show more