We are all constantly exposed to various solutions heavily based on Artificial Intelligence algorithms in one way or another. And eCommerce is no exception. With no doubt, AI has brought a real revolution to this industry and has transformed the way we buy online. Global eCommerce giants like Amazon are aware of the immense power of AI and use it to obtain valuable data, enhance the customer experience and, consequently, generate high business profits.
Here, I will walk you through the 8 most prominent AI solutions you can include in your eCommerce mobile app.
8 ways you can use Artificial Intelligence in eCommerce
There are various new AI-based solutions that you can add to your mobile app to enhance its performance. Without further ado, let's take a closer look at the most important ones and bring your eCommerce app into the future!
Let's start with one of the most common AI-based solutions that has emerged in eCommerce.
Chatbots are conversational tools aimed at facilitating interactions between computers and customers. They usually use messaging applications or voice commands to simulate chats in a human-like language. Even though they appear to be not overly complex tools at first glance, chatbots use a series of Machine Learning algorithms that enable conversing with humans.
But how do they work exactly? Using Natural Language Processing (NLP), chatbots can understand the customer's message and give the best answer possible. Importantly, these conversational tools learn from their experience, so they get only better and smarter with time.
Enough with the theory. The most pressing question remains: How will your eCommerce app benefit from chatbots?
You should apply chatbots for many different reasons. They are:
Cost-effective: Thanks to chatbots, you can improve customer service and will make your employees' work much easier.
Available 24/7: No matter what time customers visit your app, chatbots are always ready to help. It gives you a compelling advantage when reaching customers in different time zones.
Data-driven: They gather a vast amount of data to gain rich insights about your customers and provide them with the most relevant answers.
Engaging: By analysing your customers' behaviour, chatbots can present personalised offers quickly and effectively.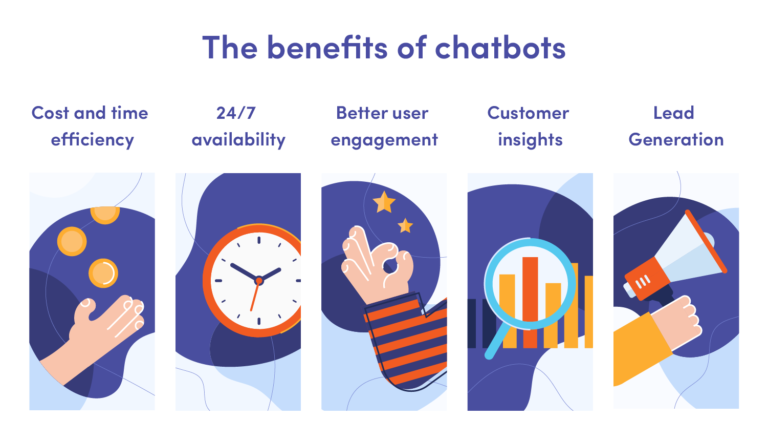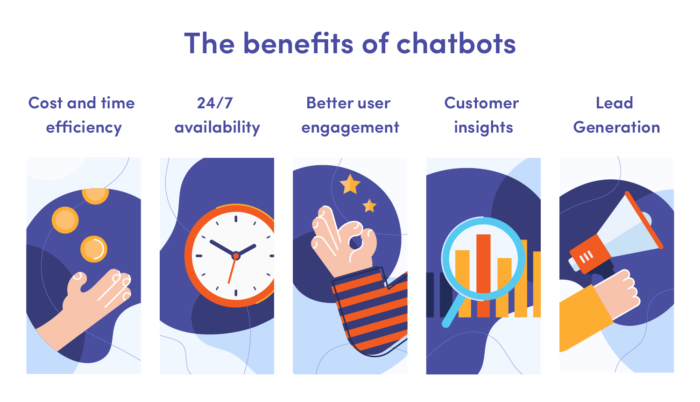 Chatbots are a well-established part of the eCommerce software development market, so the longer you wait, the bigger the gap between you and your competitors.
Let's move to another AI solution that has taken the entire eCommerce industry by storm.
AI-powered voice assistant systems can detect the human voice and understand our commands. Speaking to a phone may have seemed strange a few years ago, but now this technology has become the reality. As estimated, only this year, almost half of American adults will be using various voice assistants.
We like giving commands to Siri, Google Assistants or Amazon Alexa for many reasons: they're convenient, efficient and easily accessible. But how can you bring a virtual voice assistant to your eCommerce business? The answer is: with voice search.
By applying voice search, you enable users to find things without typing. All they need to do is say a command, and the AI-based system will process it to show related products.
It's certain that voice assistant technology is here to stay and will rise in the next few years. So if you want to get ahead of your competitors, be sure to introduce voice search in your eCommerce app.
While browsing some websites, you sometimes notice stunning items you would instantly desire to have. Maybe it's a lamp that will perfectly complete your living room or a suit just ideal for your friend's upcoming wedding. Then, you start the hunt, hoping that the perfect, one-and-only product will be available somewhere and… nothing. You can't find it anywhere, and you have no idea which online store sells the item. This has happened to me many times, and I must say, it's pretty frustrating.
But what if I told you that this problem can be solved with a bit of help from Machine Learning? Smart algorithms can select an item from a photo and show a similar product within seconds using image detection software.
This brings a whole new spectrum of business opportunities to your eCommerce app. You can, for instance, use image recognition for visual searches. This way, users will be able to check if your store offers the product they seek.
Image recognition leads to higher sales by:
Recommending the most suitable products: Individual users will be able to find exactly what they are looking for in your shop.
More efficient and faster searches: You eliminate the above-described problem of the endless search for a product.
Offering virtual 'assistant' service: You can become a virtual stylist or interior designer who will suggest the best solutions for a client based on their image searches.
Augmented Reality (AR) has taken the online shopping experience to a whole new level.
Ten years ago, who could imagine that one day we would be able to try on a make-up palette or an evening dress just by using a mobile app? It seemed like something out of science fiction.
How can you use Augmented Reality to deliver a unique shopping experience to your customers? In many different ways. Depending on the type of your eCommerce app and the goods you sell, you can include:
Virtual try-on solutions: Give your customers the possibility to try clothes on. This way, they will be able to visualise whether the trousers or shirt fit their body shape.
Placements previews: This is a great solution for online shops selling home accessories or furniture. It will allow customers to test out how the product will look in its intended environment.
User manuals: These create the possibility to explain how your product works in a real environment.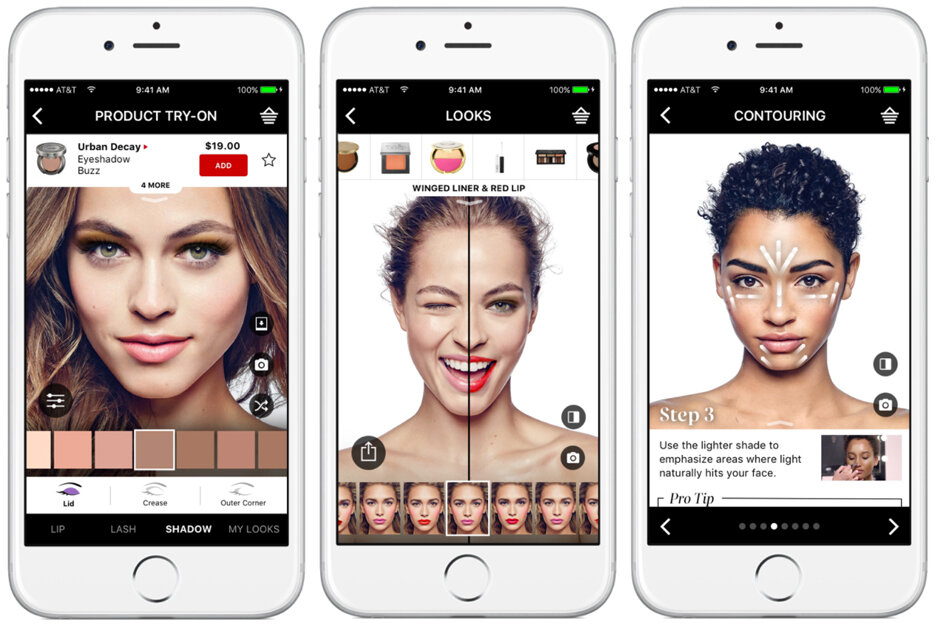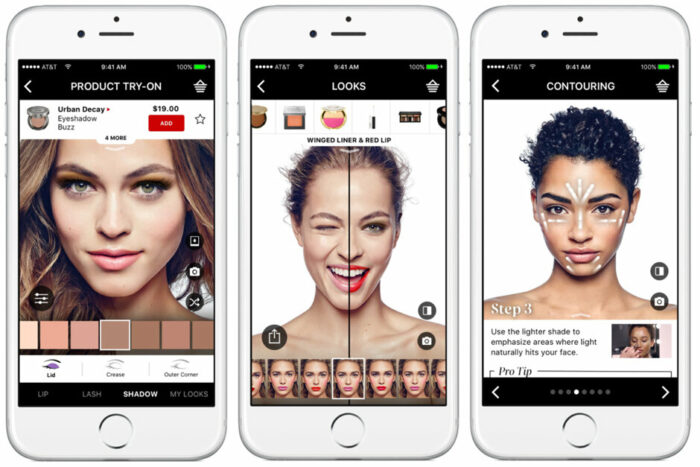 Augmented Reality brings great tangible benefits to your eCommerce business like:
enhanced customer engagement
significantly fewer returns
considerably wider customer reach
This all leads to one conclusion: AR is a perfect solution for different types of eCommerce businesses. Developing this additional feature may result in much higher revenues in the long run, so it's definitely worth the effort.
Want to turn AI solutions into sales easily? You can do it by introducing a product recommendation system into your mobile app.
I'm sure it's happened to you that an eCommerce app has suggested products that almost perfectly suit your needs and expectations. How do they know exactly what you like? Product recommendation systems are the answer.
Many eCommerce giants use massive amounts of data, like demographics, location, interest, behaviour or past purchases, to offer relevant recommendations to individual customers.
Companies strive to provide the most personalised shopping experience possible. So it should come as no surprise that presenting a unique, carefully tailored offer to each individual customer became such a game-changer in the eCommerce industry.
If you implement recommendation systems in your eCommerce application, you can expect
More traffic
Higher user retention
Sales growth
Improved customer satisfaction.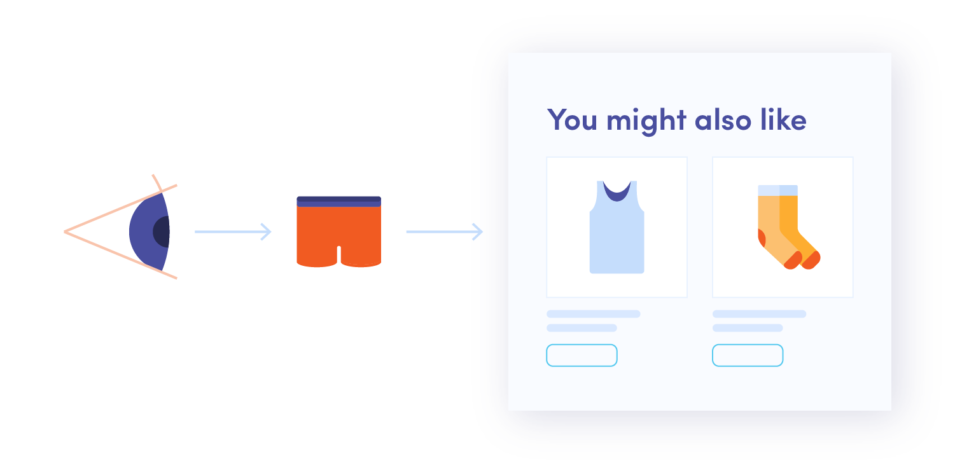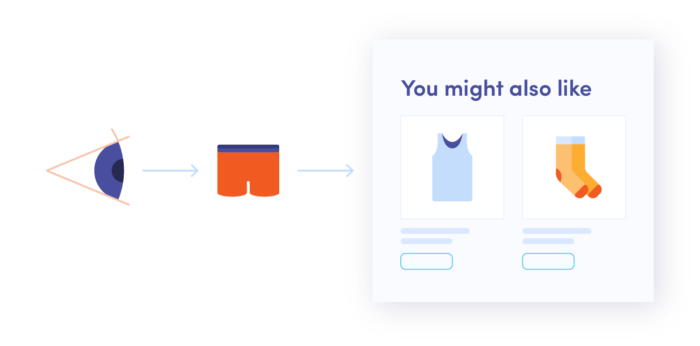 Recommendation systems are solid proof that Artificial Intelligence can support business success. Implement it, and you will notice the difference in no time!
Product descriptions play a significant role in the customer's decision-making process. That's why it's an absolute must to create a unique, compelling description that screams That's the product you should have.
This is easier said than done, especially if your eCommerce store contains hundreds or even thousands of similar products. Can you provide a description of each of them? Actually, you can, but it takes months of work from several copywriters.
Here, an AI-powered solution comes to the rescue. With auto-generated product description software, you will be able to provide a unique description within a few hours. Interestingly, this software also supports dynamic descriptions tailored to individual customers. This unlocks access to another layer of personalisation.
Don't get me wrong: I'm not saying that this solution is perfect; it might also have some drawbacks as sometimes the quality of machine-generated content falls far short of expectations. But it still is a helping hand to any eCommerce business that needs thousands of descriptions ASAP.
So, if you can afford to create each product description on your own, that's fantastic. However, if you find it highly challenging or daunting – use auto-generated product description software, and you're all set.
Without a doubt, setting the right price for products is one of the major problems of every eCommerce business. You can't specify your prices once and for all. The situation is far more complicated.
After all, there are plenty of factors that dictate your pricing strategy. These include:
Competition activities
Seasonality
Aligning prices to the company's main objectives and KPIs
Responding to customer reactions to the pricing strategy
And that's just the tip of the iceberg. To make your job a whole lot easier, you have Machine Learning algorithms at your disposal. To determine the optimal price for your products, they can use thousands of factors, such as the weather, operating costs, or macroeconomic variabilities (just to name a few!). With the help of AI, you will set the initial price, the discount price or the promotional price with ease.
So, apply pricing optimisation software into your organisation and take the burden off your eCommerce or logistics team.
The truth needs to be told: users make their decisions based on the reviews and ratings. And for a good reason, reviews are clear evidence that the product is of good quality. After all, it comes from someone who has already bought the product and used it, so why should we not believe them, right?
Many retailers are aware of the immense power of user reviews and incorporate various strategies to collect as much user feedback as possible. Since reviews can make or break online businesses, fraudsters make an effort to destroy their competitors, and fake reviews seem like the easiest way to get rid of them. The problem is real; even a top eCommerce player like Amazon struggles with fake reviews.
And that's where Artificial Intelligence comes into play. Advanced ML algorithms can accurately detect any signs of fakery based on the reviewer details, the wording, unusual text patterns or formatting. Such systems are mainly self-learners, so as the review base grows, they become only better at spotting fraudsters.
Read our guide to user reviews and app ratings and learn more on how they can support your eCommerce business.
What's next?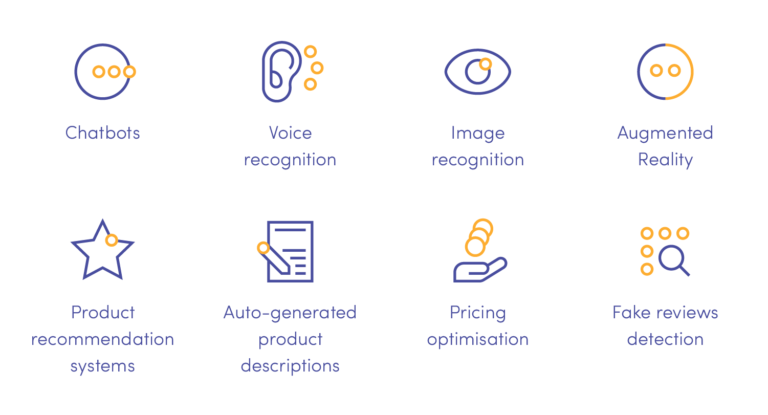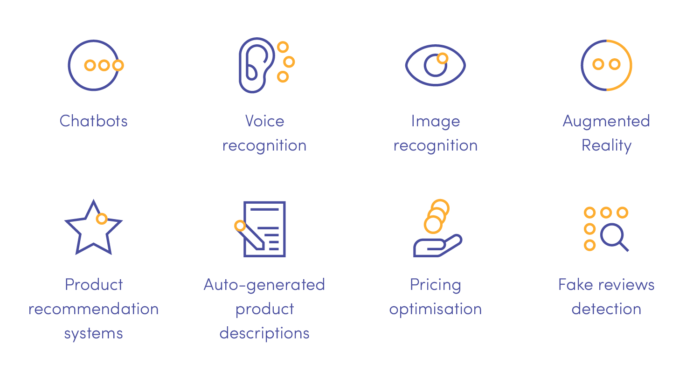 The 8 artificial intelligence applications described above can future-proof your eCommerce business and take it to a new era.
Of course, the list doesn't end here. AI is even more powerful than you think and can be used to support
Cybersecurity
Fraud protection
Customer-centric search
Virtual shop assistant
Sales forecasting
And so much more…
No matter which of these solutions you apply to your business, you can be assured that it will bring tangible results for you and enhance the shopping experience for your customers. Everybody wins!