Food delivery app development company
Create a fast, intuitive app for the web and mobile and conquer the food delivery industry!
Let's work together


Build an impeccable food ordering solution
Benefit from developing a digital product for one of the fastest-growing industries. As a full-service software house, we'll take care of the research, design, development and maintenance of your food-ordering application, no matter if you need a brand new product or an extension to an already existing solution.
Why choose our food ordering app development solutions?
See why you should choose us for creating your food-ordering app!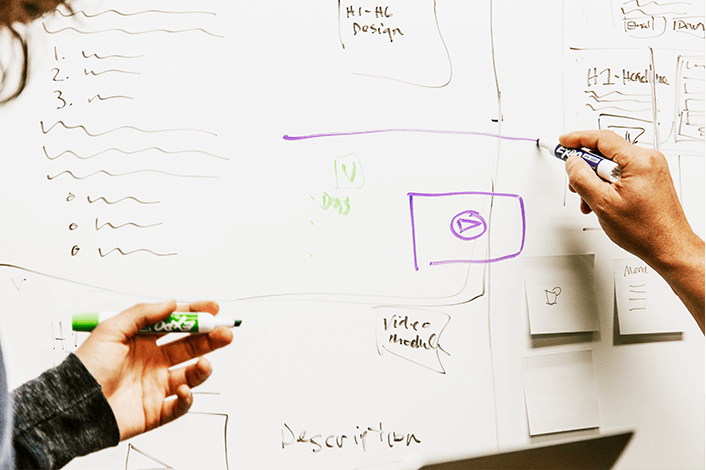 Scalable solutions
Aiming big for the future of your food delivery product? At Miquido, we always focus on building solutions that can be improved as your goals grow more ambitious. Add new features, expand your reach and attract new users after you've tested out the MVP to make sure your product becomes a success on the market.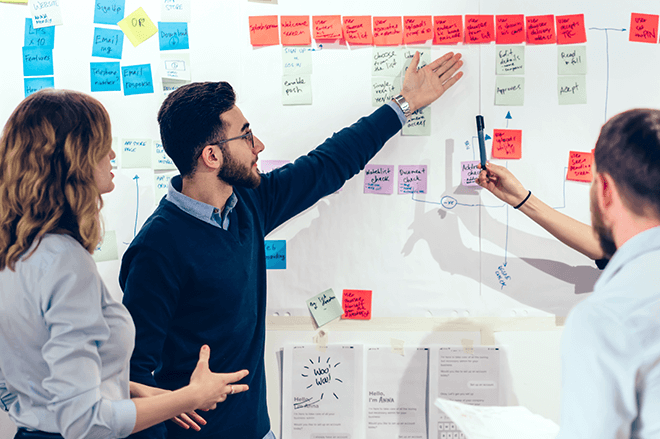 Customer-oriented approach
What matters to us the most is that your idea is achieved exactly as you envisioned it. To make sure that happens, we organise workshops that are suited to your business needs, and keep you involved in every part of the process. We want to see you succeed first and foremost, and that's why we put special emphasis on honest communication with our clients.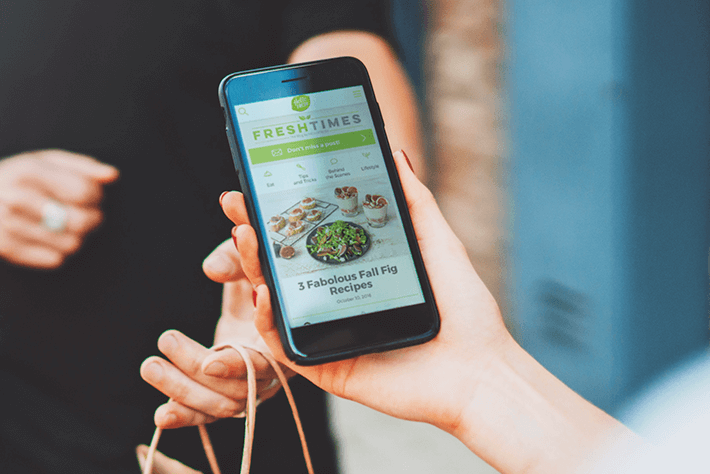 Recognised and awarded for our work
We're proud of the trust put in us by our clients, as 9 out of 10 of our projects come from referrals. Our work has been recognised numerous times over the years, with awards from the Singapore Fintech Festival, UK App Awards and Mobile Trends Awards being only a few. We'll be happy to turn your idea into our next success story!
Tangible results, right on schedule
Need your idea verified fast?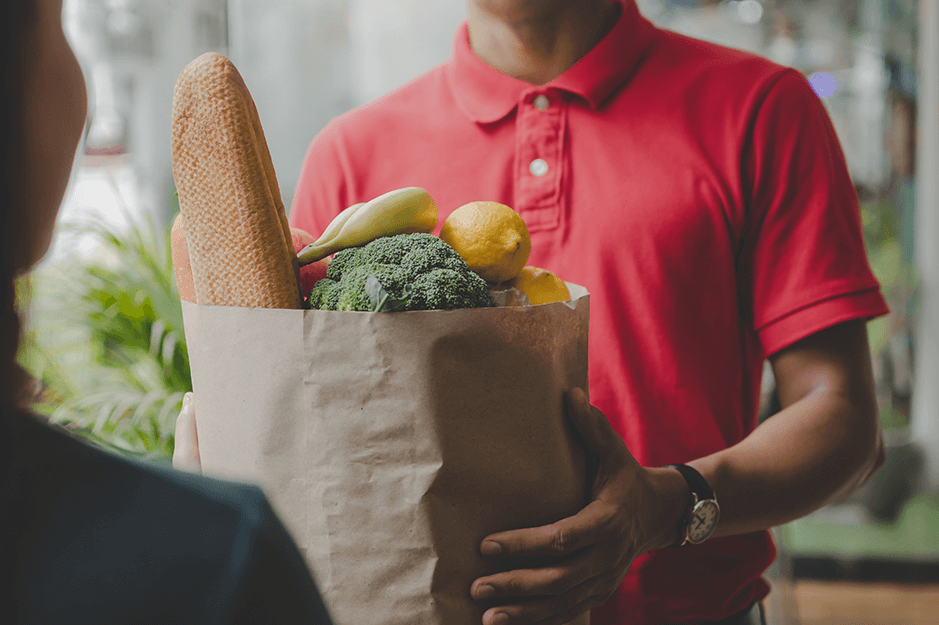 Which features should a food delivery app have?
The list of features depends on the type of the solution, but in general, a good food delivery application should be equipped with:
Order placement
Easy payments
Order tracking
Reviews
Order history
Restaurant/food filters
Push notifications
Want to know which features would be best for your app idea? Don't hesitate to contact us!
Let's work together
Learn more about our work
We build top-notch products, but you don't have to take our word for it: see what our clients think about the solutions we've delivered
Our most trusted partner! Worked with them for years! Jumps on each challenge with great excitement and genuine interest and delivers innovative solutions
They delivered high-quality results in a timely manner.
years in software
development
digital solutions
delivered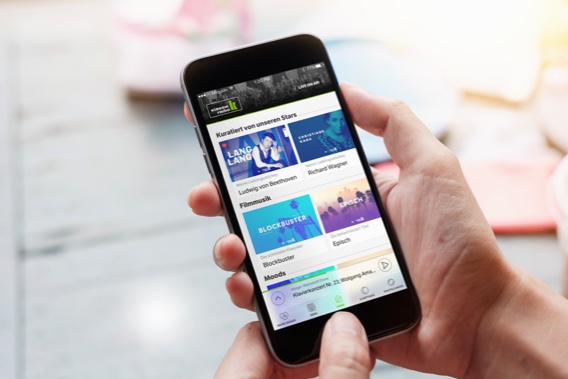 Custom app development
Out-of-the-box solutions are sometimes not enough, especially when you're opting for something that's adjusted to your business needs. At Miquido, we specialise in building custom applications that are made according to your specifications and vision, with the features of your choosing and without any unnecessary ones. What matters to us the most is your idea. That's why every part of the process, from ideation, through design and development, to further product growth is made in sync with your vision.
Learn more about custom app development
Have some questions about food delivery app development?
See our FAQ section to get your answers. And if there's more you'd like to know – don't hesitate to contact us!
What is a food delivery app?
Simply put, a food delivery app is an application that makes it possible for clients to order food from a restaurant in a given area and have it delivered to them. A food delivery app could be dedicated and owned by just one restaurant, or it could be a service with multiple restaurants to choose from.
What are the advantages of food delivery apps?
Reaching more clients. By making the services available through mobile, you're able to reach customers that would otherwise be less likely to find out about your restaurant.
Making the ordering process easier. Nowadays, convenience is valued above all else. Ordering food with just a simple click, without having to call or visit the place, is an appealing option to a growing number of clients, which is why more and more restaurants are opting for online ordering.
Gaining more data about your customers. An app provides you with a possibility to collect more information about your clients, be it about their favourite orders or reviews they leave about the service. If the app is dedicated to your restaurant only, you'll also be able to obtain more specific information, eg. how much time they spend browsing through the menu. This way, you can keep adjusting the offer to your customers' needs and improve your marketing efforts.
What are the most popular food delivery apps?
Currently, the most popular food delivery apps are:
UberEats (available across six continents)
JustEat (the most popular app in the UK, widely used in Europe and Australia)
DoorDash (leading in the U.S.)
Deliveroo (one of the top choices in the U.K. and one that operates in more than a dozen countries)
Postmates (very popular in the U.S. and currently owned by Uber)
How much does it cost to build a food delivery app?
The cost of your food ordering app will depend on a number of different factors, such as the features you want it to have, the technology it should be developed with and how complex your idea is. The additional services, such as those related to project management, design and maintenance also play an important role when estimating the costs, so the prices vary from project to project.
If you want to learn more about the costs associated with app development, check out our article on the topic.
Want to talk about your idea?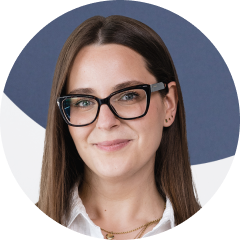 Hi, I'm Katarzyna from Miquido. How can we help you with your project? Fill out the form – we'll get back to you soon.
The controller of your personal data is Miquido sp. z ograniczoną odpowiedzialnością sp.k. with its registered office in Krakow, ul. Zabłocie 43a, 30-701 Kraków. We process the above information in order to answer your questions, contact you and conduct business communication, and if you tick the checkbox, to send you messages containing commercial, business and marketing materials.
The basis for the processing of your data is your consent and Miquido's legitimate interest.You can unsubscribe from the marketing communications at any time. You also have the right to access data, the right to request rectification, deletion or limitation of their processing, data transfer, the right to object, as well as the right to lodge a complaint to the supervisory body. Full information about processing of personal data can be found in the Privacy Policy.
Show more