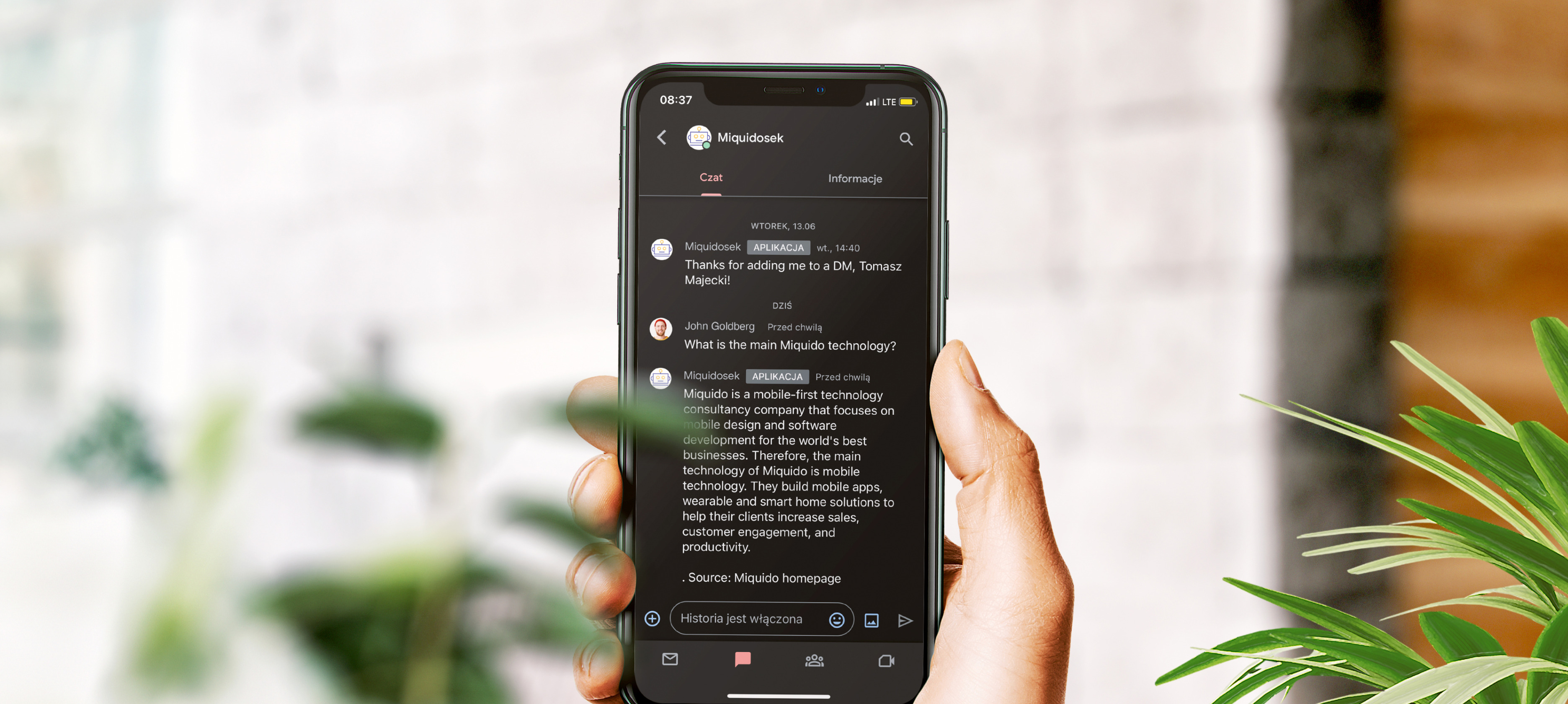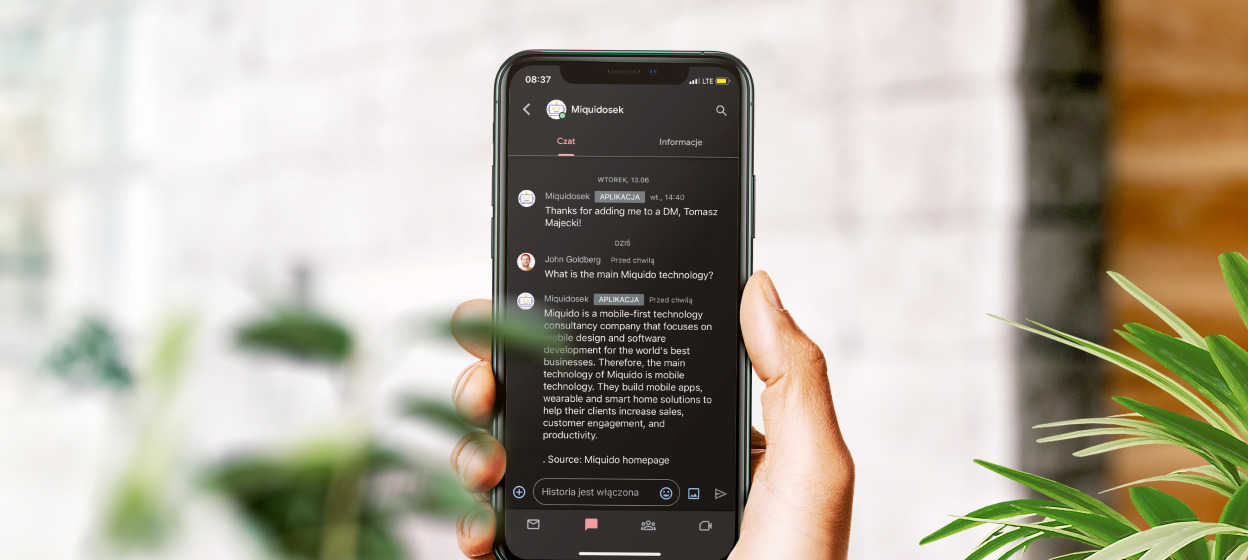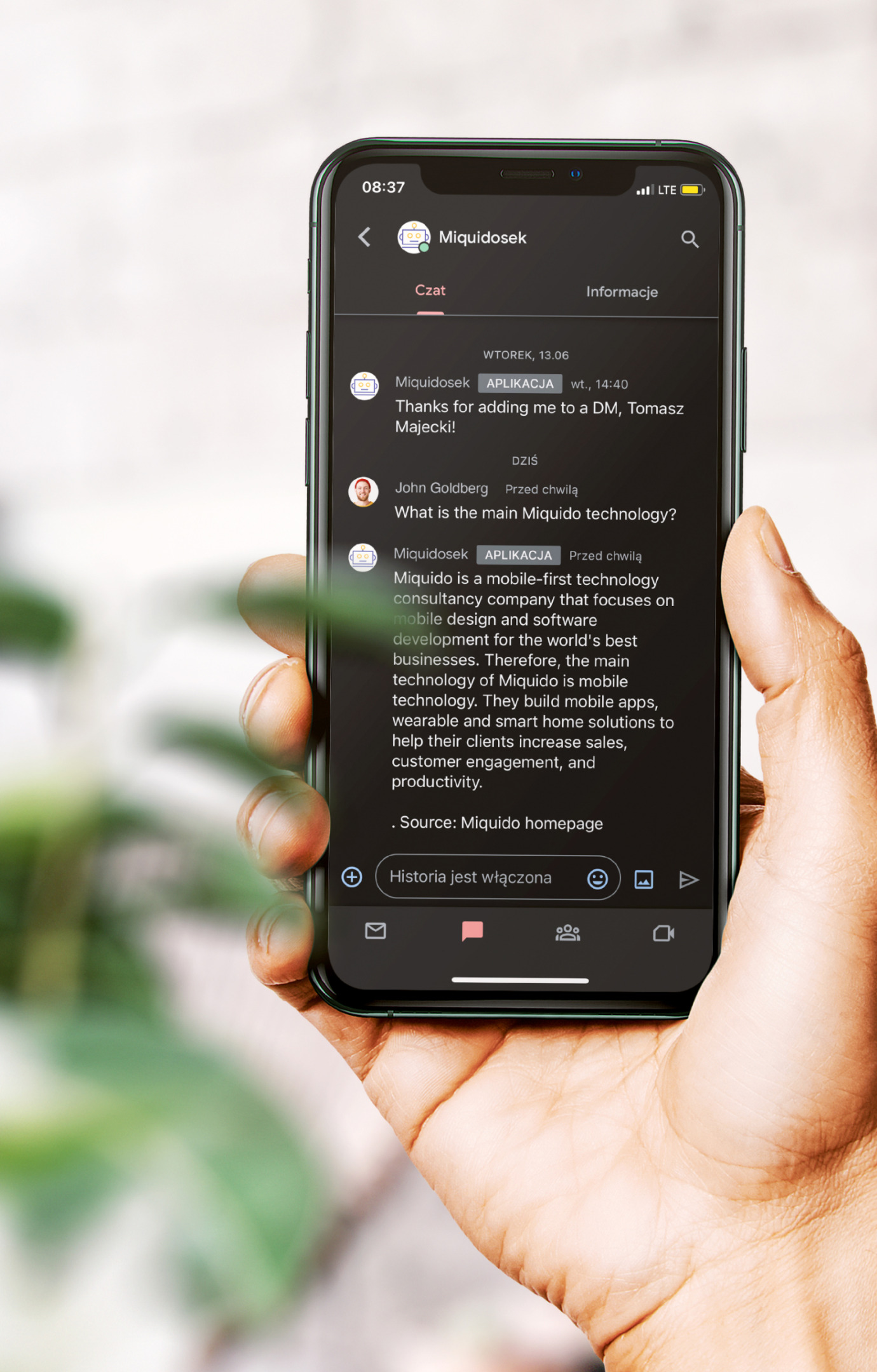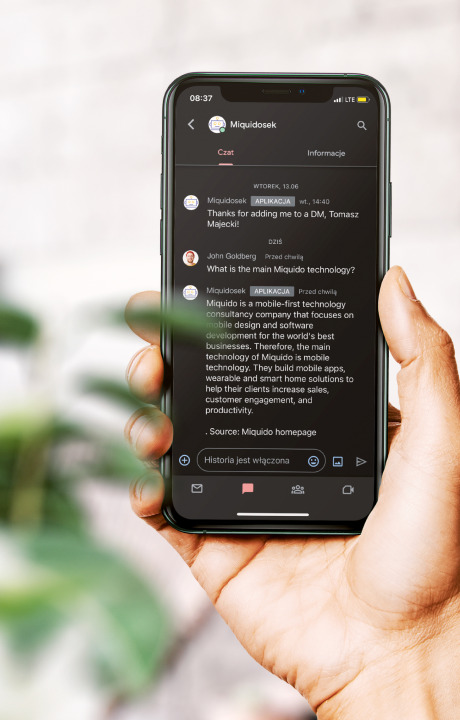 Miquibot: Knowledge bot powered by ChatGPT
Generative AI possibilities for internal-company usage
Nowadays many companies grapple with significant time waste as a result of incessant inquiries regarding HR-related issues, organisational matters, and essential company information. These repetitive employee questions often pertain to project files, important documents, or general company knowledge, not only drain valuable time but also lead to significant financial losses. According to studies, companies lose even 30% of their productive capacity due to the lack of effective information organisation. This loss translates into substantial monetary setbacks, amounting even to billions of dollars annually. The absence of streamlined access to vital information within organisations hampers productivity, increases inefficiencies, and fosters frustration among employees. However, as Generative AI technology continues to advance, it may unlock possibilities for internal-company use over the coming years which can help with work flow efficiency.
Intelligent search and real-time answers
Recently Miquido's team of strategists and developers embarked on an extraordinary quest. Driven by the desire to improve access to internal knowledge base, they set out to create a chatbot that would serve as a source of information. Not an ordinary bot, however, but one that is powered by Chat-GPT and provides real-time answers, liberating our company's team from the clutches of tedious searches. The initial idea was to build a PoC of a chatbot that operates within the Google Chat channel, providing prompt responses to inquiries regarding our company's expertise, technology, skills, submitted offers, employee benefits, and other internal information available across diverse sources like Confluence, Google documents and Big Query.
Right now, we remain committed to further developing and expanding this bot, incorporating additional sources and personalisation features to make it an indispensable tool in our employees' daily lives. Hop on the details of the project and discover the story behind the creation process of this safe and real-time knowledge bot powered by ChatGPT.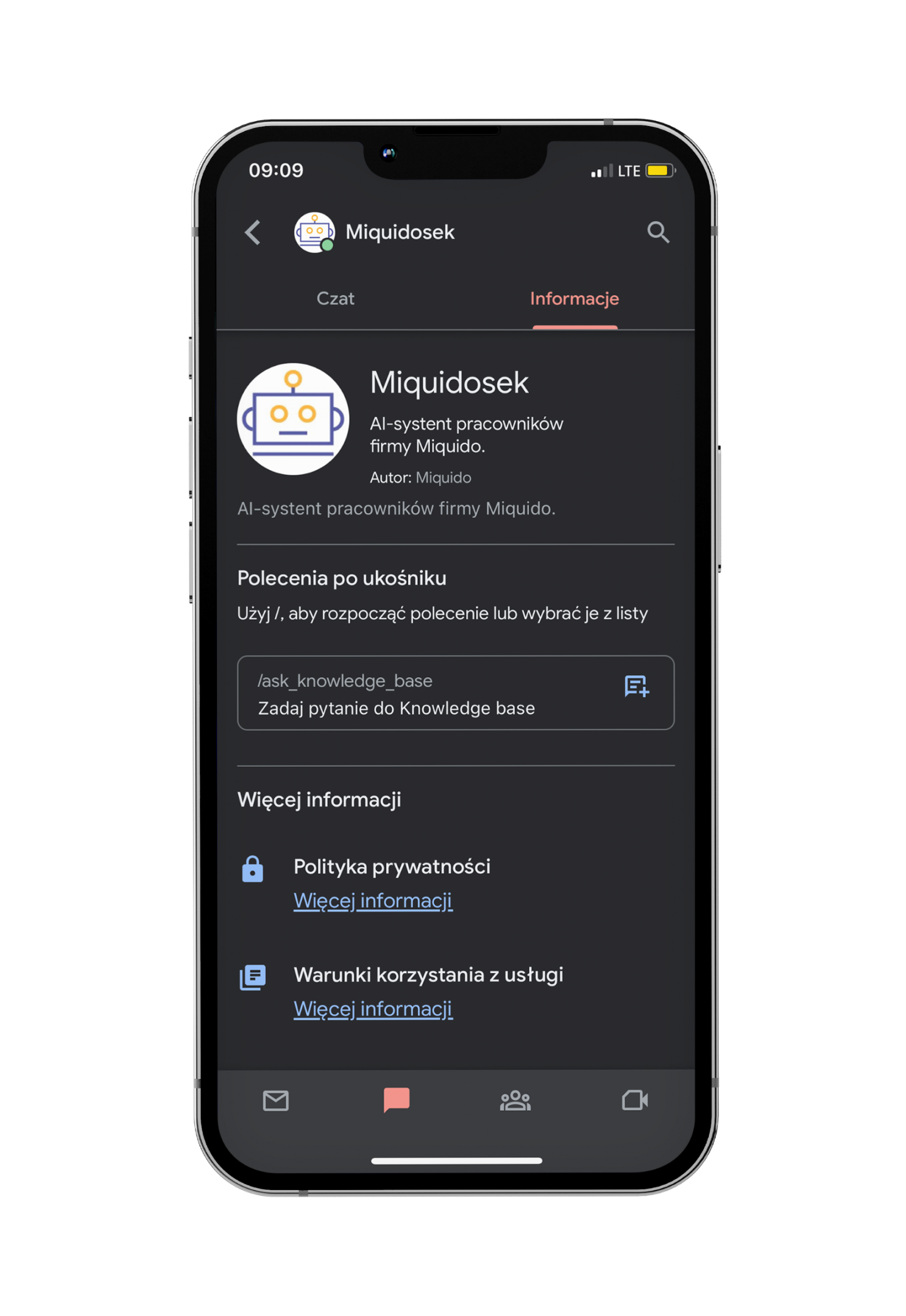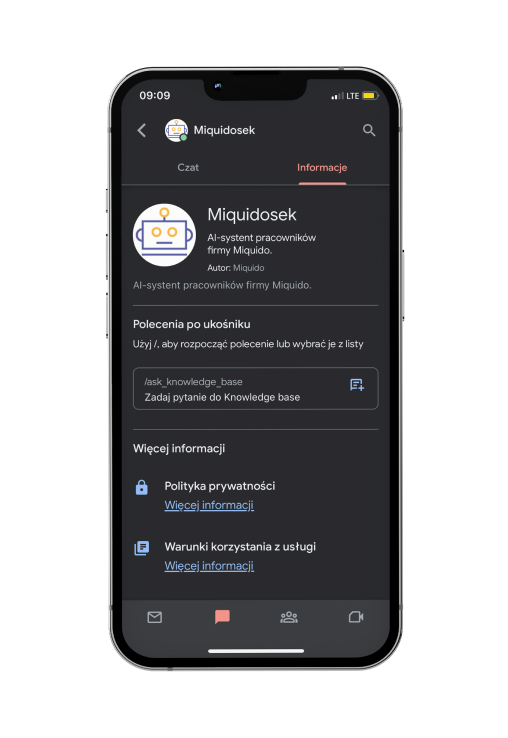 1 week
for building Miquibot
Native-like performance
Challenge
One significant challenge our company has been facing in a recent years while we were growing to over 250 employees was related to the issue of productivity and time wastage resulting from repeated inquiries about organisational aspects and HR-related questions. Such difficulties in locating crucial documents before important meetings, as well as the frustration of not being able to find recently viewed records or files impeded productivity and hindered the efficient flow of work. Addressing this challenge and implementing a solution, such as an internal chatbot that provides swift responses and easy access to relevant data, could greatly alleviate this issue and enhance overall productivity within the organization.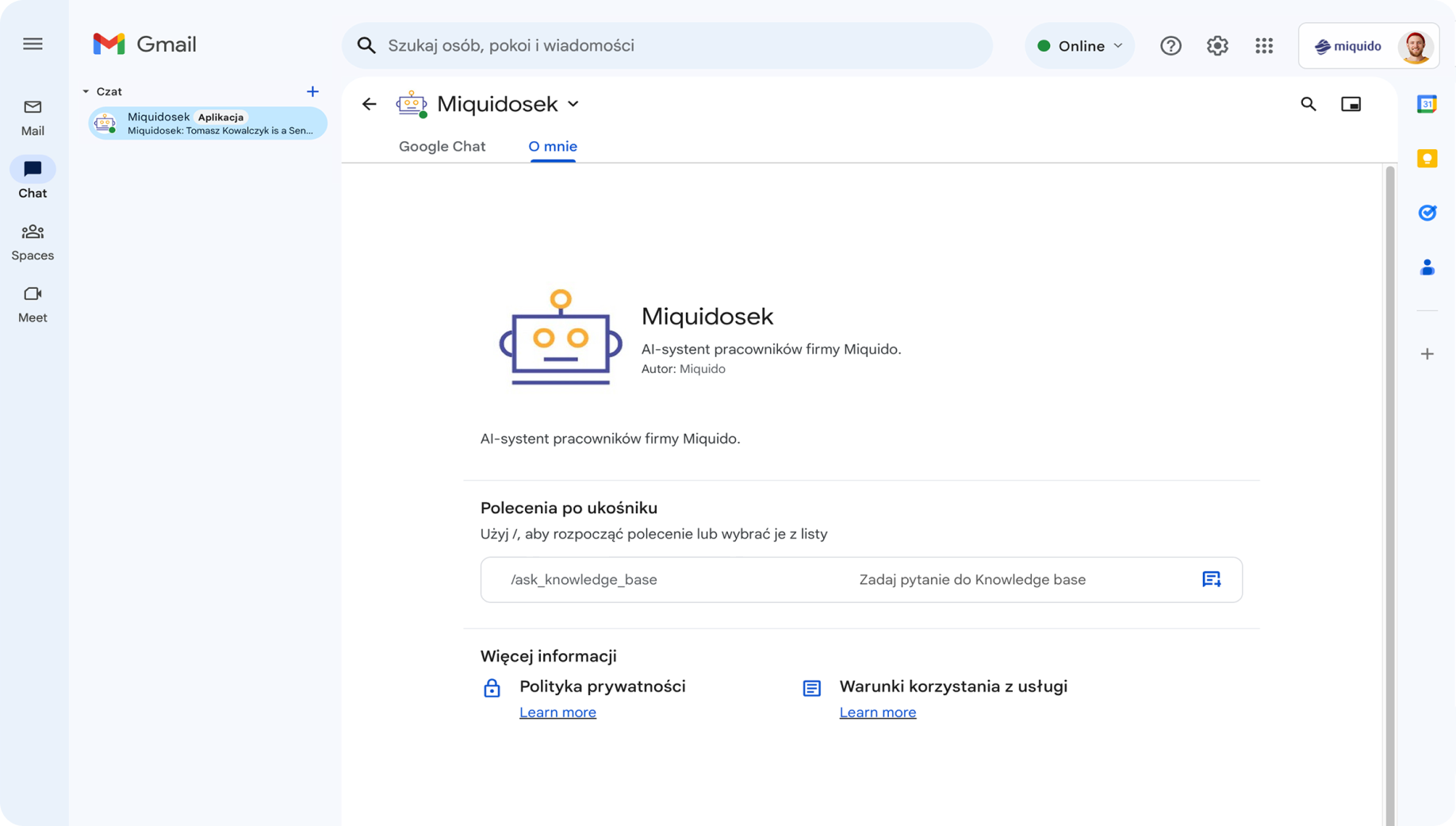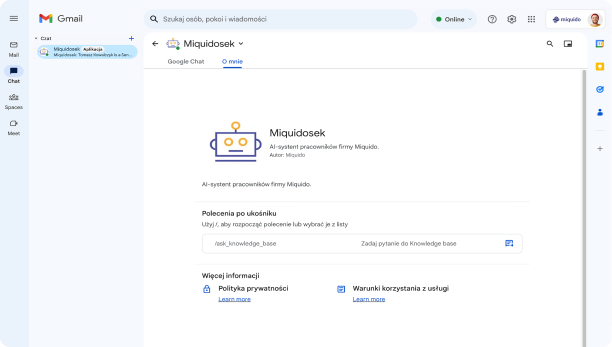 Process
Safeguarding confidential data
As Chat-GPT becomes more sophisticated, more and more users worry that sensitive or personal data disclosed to it could be stored or accessed by unauthorised entities. There is also a potential risk of data breaches or leaks, where malicious actors exploit vulnerabilities in the system to gain access to user data. That's why when developing our knowledge base bot, we recognised the significance of safeguarding proprietary information, employee details, and confidential records that could be accessed through the bot. The Miqido's development team made it a priority to asses the security of the available solutions and adopt a proactive approach to data protection.
Private instance of ChatGPT run in Azure
Miquibot was supposed to be integrated with a private instance of ChatGPT, which runs in the Azure cloud. Thanks to choosing the cloud computing platform by Microsoft we are more secure in terms of passing information to AI. In simpler terms, in such private instances, the GPT model does not store the data that is input in it. This ensures that sensitive data remains confidential and mitigates the risk of potential data breaches.
Leveraging advanced data scraping techniques
The main goal of Miquibot was to streamline employee information retrieval from various data sources, including Confluence, JSON, SQL and CSV. The project team used the text-embedding-ada-002 model, to create a vector database that will serve as a knowledge base for LLM models like ChatGPT. This solution enabled us to provide a robust and comprehensive knowledge base that fosters a more informed and contextually-aware conversational experience with internal company data accessibility.
Tech Stack of our ChatGPT-powered bot
Python3
Tesseract
Poppler
Libraries
langchain==0.0.147
openai
tiktoken
redis
uvicorn
Solution
Productivity boosting knowledge base powered by ChatGPT
The implementation of our internal chatbot holded the potential to significantly enhance the productivity of our team while saving valuable time. By leveraging ChatGPT, our employees can effortlessly access prompt responses to a wide range of inquiries related to our company's knowledge, technology, capabilities, submitted proposals, employee perks from various internal information sources such as Confluence, Google documents, or Big Query. This seamless access to information eliminates the need for time-consuming searches across multiple platforms and ensures that our team members can quickly retrieve the data they require, enabling them to focus their efforts on core tasks and responsibilities. Miquibot acts as a centralised hub of knowledge, facilitating efficient communication and empowering our team to work more efficiently and effectively.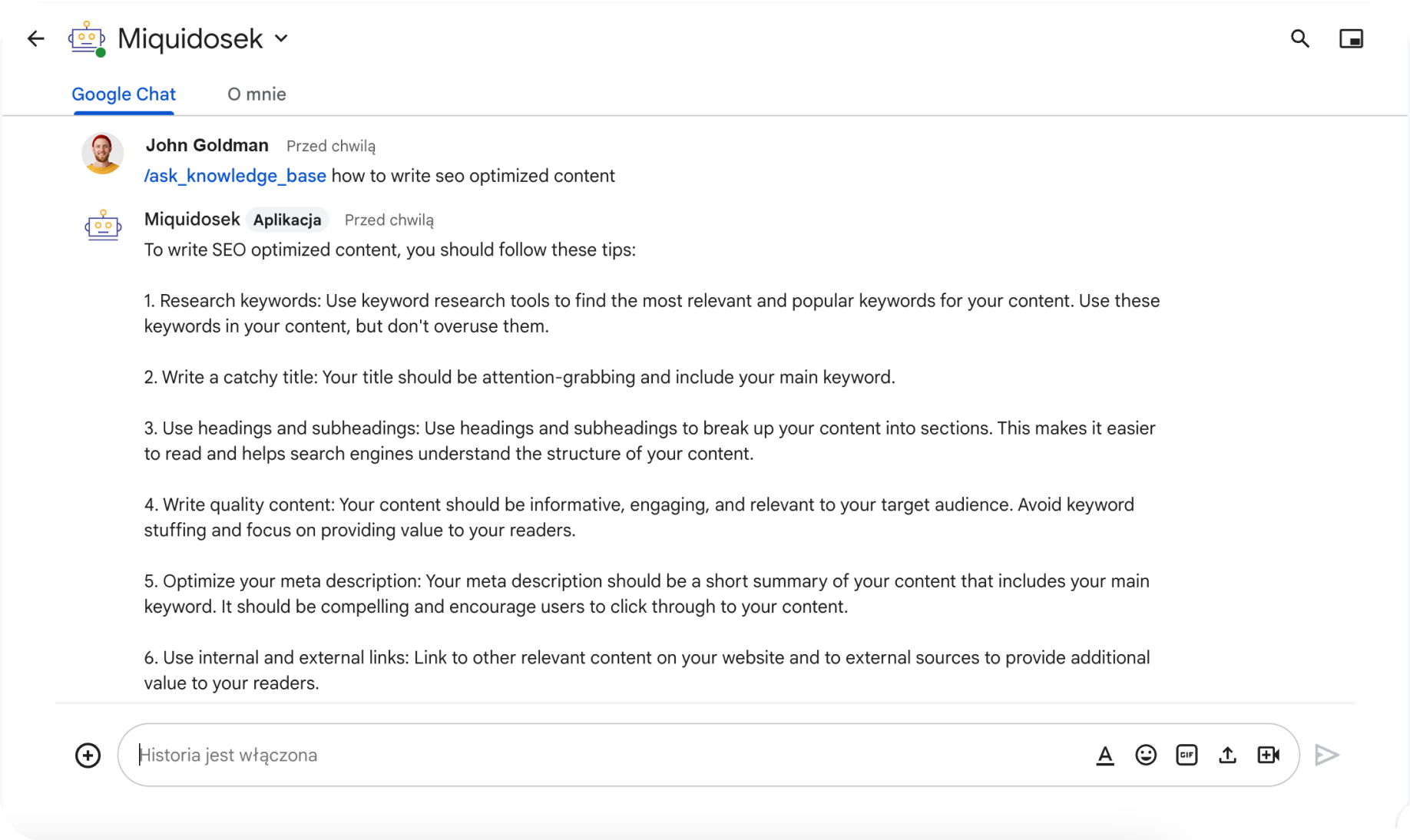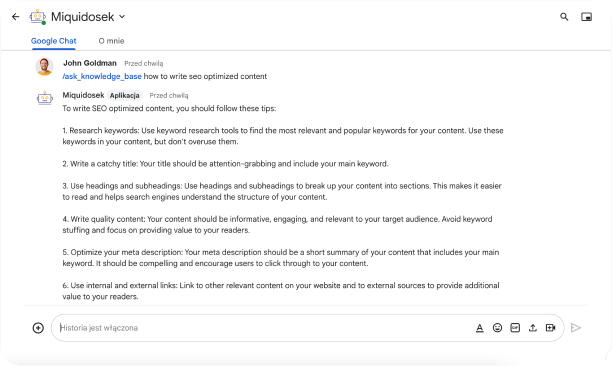 Knowledge Base's AI Architecture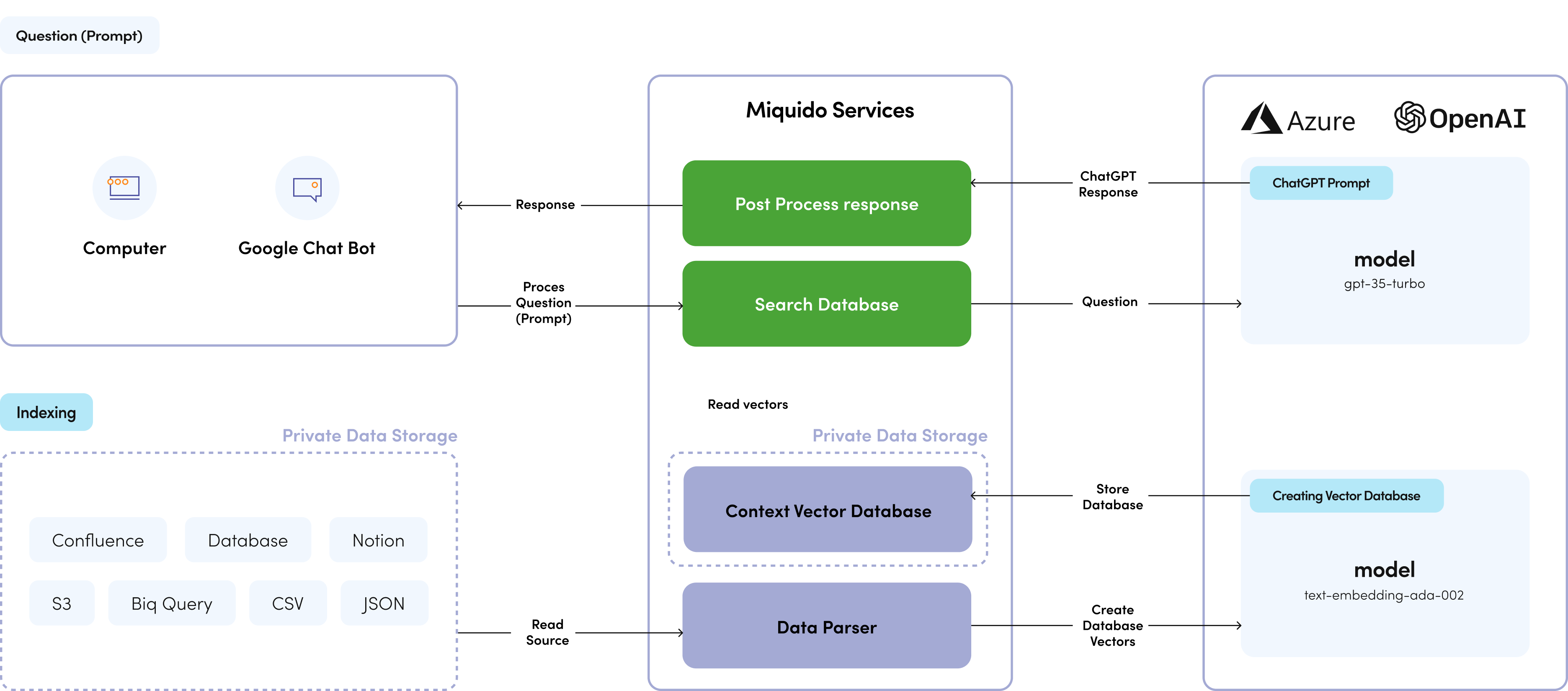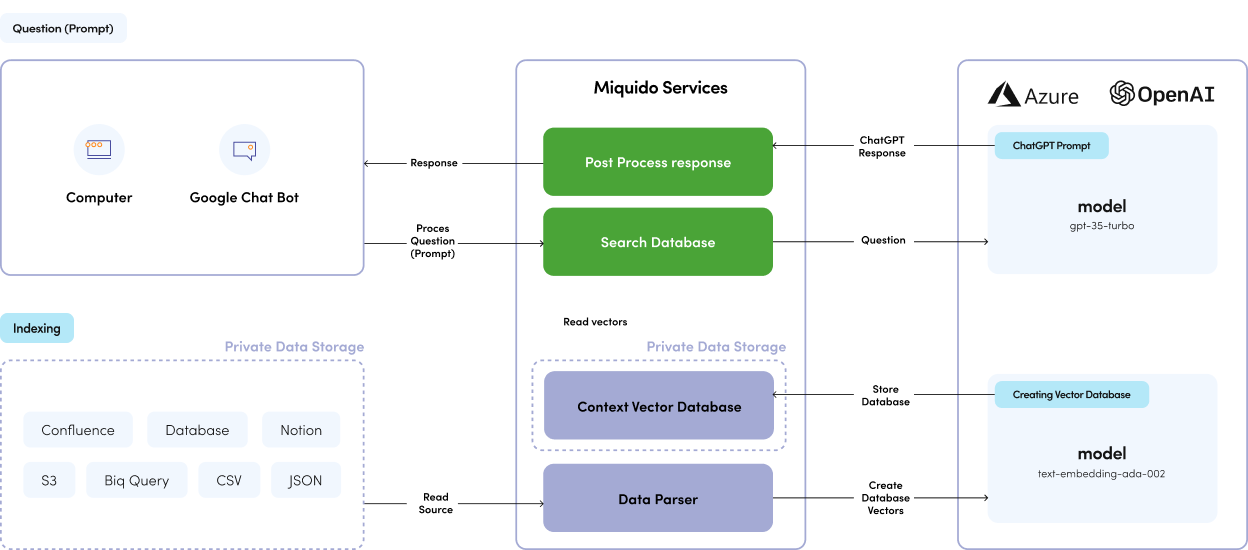 Results
Within just one week Miquido's team built the first version of Miquibot. It successfully helps our employees in discovering up to date information about HR-related and company organisational aspects, as well as key facts about our services and client's projects details – all without the need of searching through many data resources, our intranet and various company systems. The Miquibot is always there for our employees serving them with real-time answers and boosting the productivity of all teams that no longer need to ask back-and-forth for an information, and take time to wait for the answer. Curious what information our employees can answer with Miquibot? Just take a look!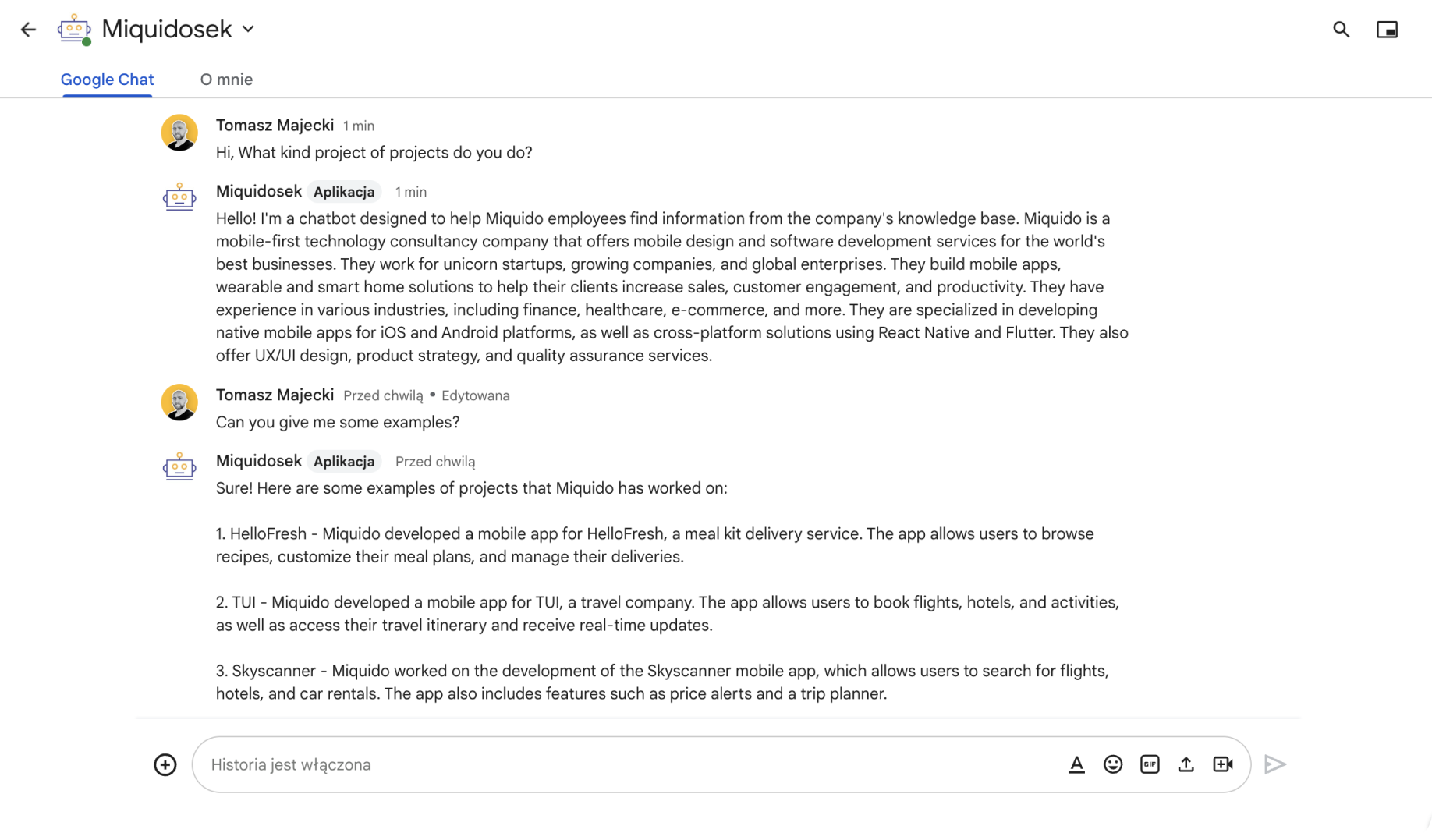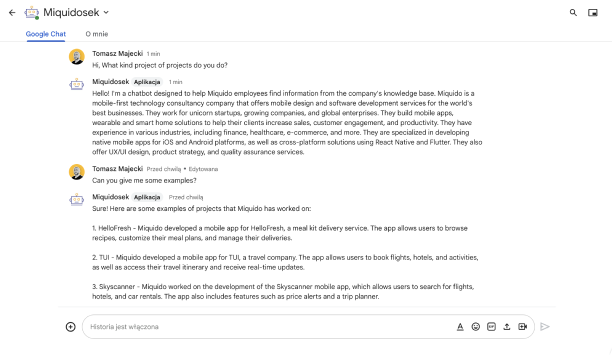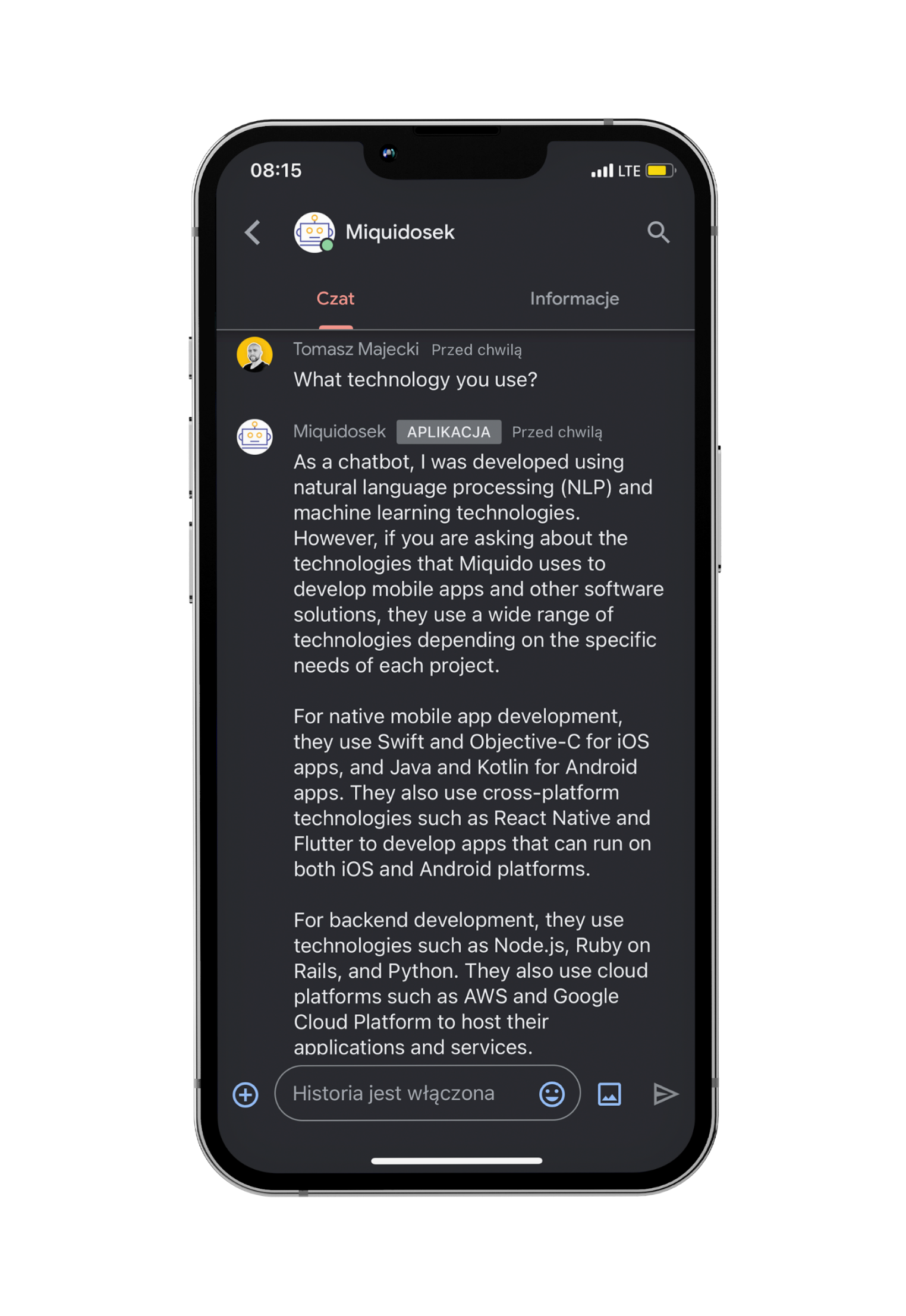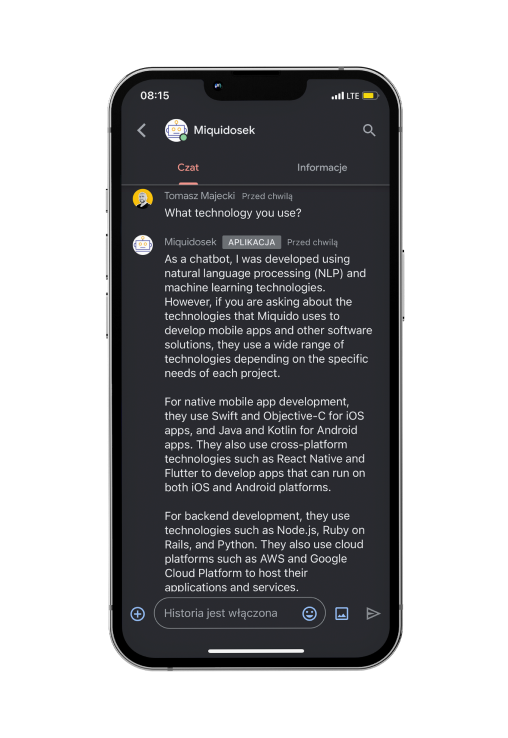 Miquibot has completely transformed the way we access information within our organization! It's lightning-fast and has become our go-to tool for quickly finding crucial details, such as project ownership, providing Miquido's employees with clarity and streamlining collaboration."

Aleksandra Franczyk, Project Manager at Miquido
Want to talk about your project?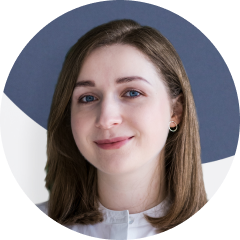 Hi, I'm Aleksandra from Miquido. Fill in the form to the right and I'll get in touch with you shortly!
The controller of your personal data is Miquido sp. z ograniczoną odpowiedzialnością sp.k. with its registered office in Krakow, ul. Zabłocie 43a, 30-701 Kraków. We process the above information in order to send you messages containing commercial, business and marketing materials.
The basis for the processing of your data is Miquido's legitimate interest – informing customers about news and changes to our offer as well as providing information about products that may be useful in their business. You can unsubscribe from the marketing communications at any time. You also have the right to access data, the right to request rectification, deletion or limitation of their processing, data transfer, the right to object, as well as the right to lodge a complaint to the supervisory body. Full information about processing of personal data can be found in the Privacy Policy.
more