Physio
The next generation of home physiotherapy
Healthcare

About Physio solution
Together with Centro Clinico Nemo, Google asked the international IT community to join forces and extend a helping hand to those affected by the neuromuscular disorders. Our R&D team decided to hop on board and came up with the idea for Physio.
Although the disease itself is incurable, daily exercise is known to improve movement and reduce further muscle degradation. Setting easy access to daily exercise as our goal, we created Physio – an action for Google Assistant.
The app's functionalities are dedicated both to patients and their caregivers, setting a new benchmark for home physiotherapy. Physio offers a variety of instructional videos and voice-guided exercises, tailored to each patient's individual needs. The app responds to the high demand for professional exercise plans and the problem of limited availability of physiotherapists.
Services
Google Assistant
VUI Design
Want to talk about your project?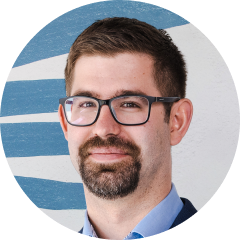 Hi, I'm Jerzy from Miquido. How can we help you with your project? Fill out the form – we'll get back to you soon.
The administrator of your personal data is Miquido sp. z o.o. sp.k. with its registered office in Kraków at Zabłocie 43A, 30 – 701 Kraków. The basis for processing your data is your consent and the legitimate interest of Miquido.
You may withdraw your consent at any time by contacting us at marketing@miquido.com. You have the right to object, the right to access your data, the right to request rectification, deletion or restriction of data processing. For detailed information on the processing of your personal data, please see Privacy Policy.
Show more